Saturday, May 21st 2022, 2:18 am - On this day in weather history, a tornado struck Sarnia.
This Day In Weather History is a daily podcast by Chris Mei from The Weather Network, featuring stories about people, communities and events and how weather impacted them.
--
On Thursday, May 21, 1953, at 4:21 p.m., an F4 tornado hit Port Huron, Michigan, and Sarnia, Ont. The tornado raged through many populated areas for 2 hours and 39 minutes, finally dissipating at 7 p.m.
The tornado first touched down near Smiths Creek, Mich. It headed to the southern edge of Port Huron where it killed two people and injured 68. The tornado destroyed or damaged 400 houses in the United States before it crossed the St. Clair River into Canada.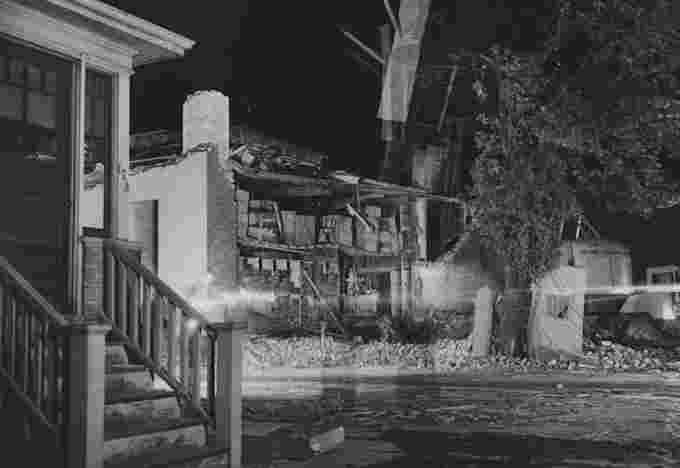 *"Sarnia, after the tornado, 1953." Courtesy of Picryl*
The thunderstorm that produced the tornado also rained golf ball-sized hail on Sarnia. Because of the already disastrous weather conditions, many motorists and pedestrians were off the streets of the city.
---
Click here to subscribe to This Day in Weather History
---
The tornado moved through downtown Sarnia where around 100 buildings were damaged. It hit a telephone exchange building, but it wasn't really damaged because of its quality construction. Other buildings did not fare as well, like a furniture store that lost its upper floors and the Imperial Theatre that almost completely lost its auditorium.
The twister also damaged around 150 homes in Sarnia. It continued through rural areas before dissipated in Stratford, Ont.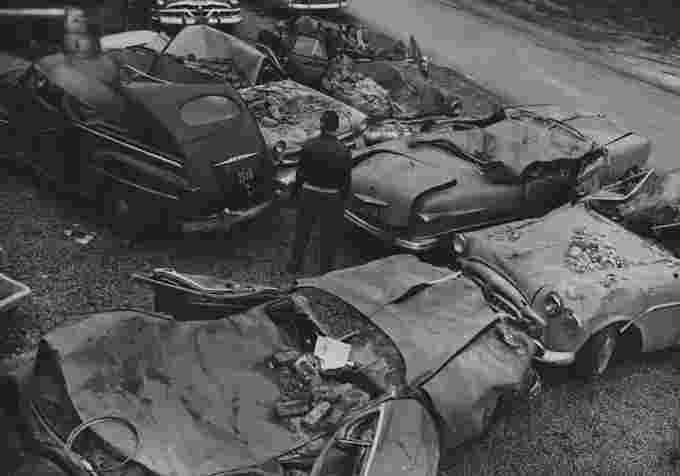 *"Sarnia, after the tornado, 1953." Courtesy of Picryl*
In Canada, the tornado killed five people, injured 48, and left 500 homeless.
During the tornado's lengthy duration, it travelled 121 to 145 km and measured 1.6 to 2.4 km wide at its peak. The tornado caused an approximate US$17.6 million (1953) worth of damage.
To learn more about the 1953 Sarnia tornado, listen to today's episode of "This Day In Weather History."
Subscribe to 'This Day in Weather History': Apple Podcasts | Amazon Alexa | Google Assistant | Spotify | Google Podcasts | iHeartRadio | Overcast'
Thumbnail: Downtown Sarnia Tornado Aftermath. Courtesy of Cookedinlh/Wikipedia/CC BY-SA 4.0