Monday, March 8th 2021, 6:00 am - On this day in weather history, Mount Etna started to erupt and eventually killed 20,000 people
Listen to The Weather Network's This Day in Weather History podcast on this topic, here.
This Day In Weather History is a daily podcast by The Weather Network that features stories about people, communities, and events and how weather impacted them.
---
Mount Etna is an active volcano in Catania which is on the east coast of Sicily, Italy. It's the highest active volcano in Europe one of the most active in the world. Because it's almost always in a state of activity, the volcanic soils make a rich environment for agriculture, including vineyards which are spread across lower areas of the mountain.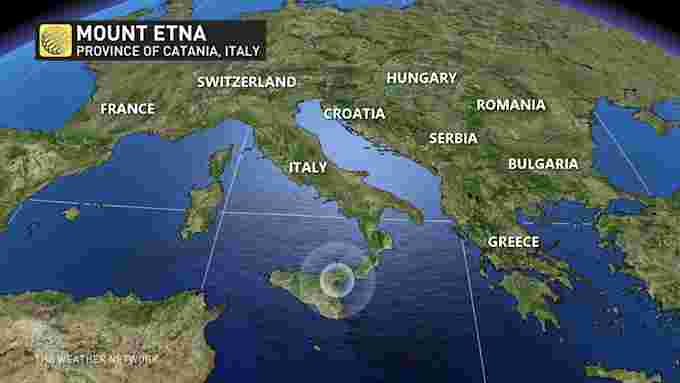 There is so much history packed into the volcano, even regarding its name. It's known as Mongibello in Italian, Muntagna in Sicilian, and other names in various languages and cultures. The volcano appears in Greek Mythology and other folklore.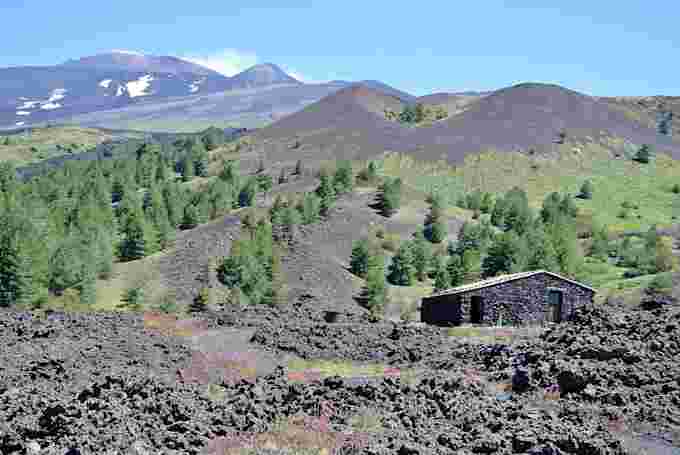 "Mount Etna from the south with the smoking peak in the upper left and a lateral crater in the centre." Courtesy Wilson44691/Wikipedia/CC0
Today, we're focusing on Etna's largest-recorded historical eruption.
---
Click here to subscribe to This Day In Weather History
---
On Mar. 8, 1669, Etna started to rumble. The seismic activity alone damaged the town of Nicolosi. On the night of Sunday, Mar. 10, it erupted, spewing pyroclastics and tephra all over Sicily.
Over the next few days, Etna just kept erupting, again and again, killing approximately 20,000 people. The volcano gave warning that it was going to blow, but some locals wanted to protect their city, so they chose to stay.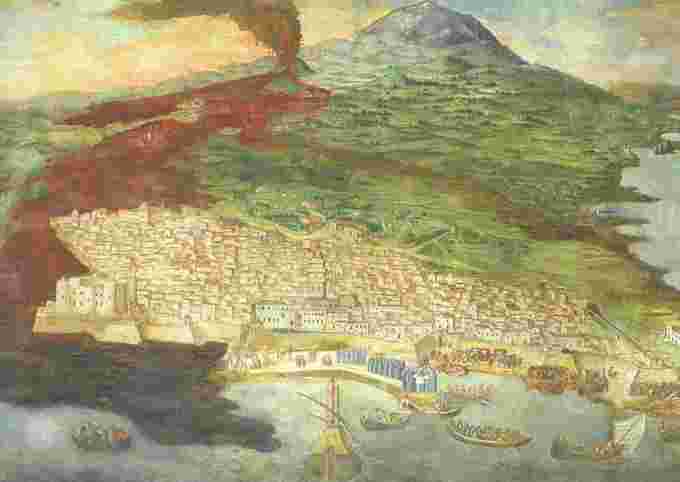 "Giacinto Platania, Catania reached by the lava during the 1669 eruption of Mount Etna. Fresco in the Cathedral of Catania." Courtesy of Wikipedia
Etna's 1669 eruption is considered to be the most historically important. It had the longest flow of lava within the last 15,000 years; covering 37 km2. It also completely changed the morphology and behaviour of the volcano.
After 1669, Etna had smaller, shorter, and less frequent eruptions. The eruption is so significant that according to Italy's geological map, there are subdivisions of pre-1669 and post-1669 formations.
Etna's latest eruption started on Feb. 21, 2021. Small stones and ashes rained down, but the authorities confirmed that no one was in danger. But it put on a stunning show as it lit the sky up with a fiery pink plume of ash against the backdrop of a clear blue sky.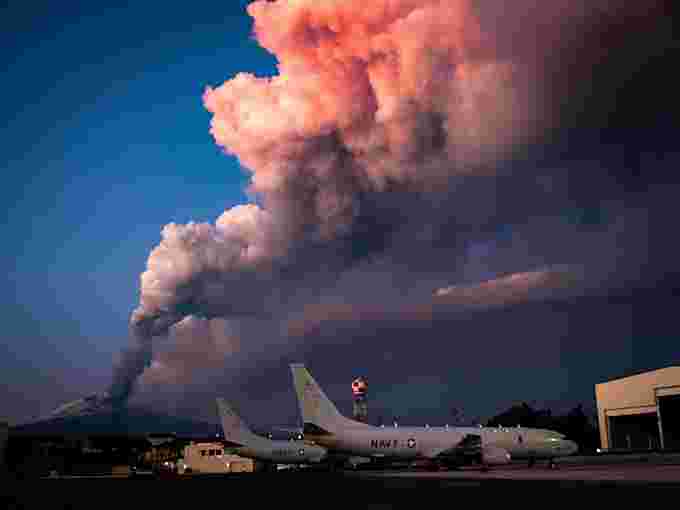 Thumbnail: Mount Etna 2021 eruption. Courtesy Official U.S. Navy Page/Wikipedia/CC BY 2.0
To learn more about Mount Etna's most significant eruption, listen to today's episode of "This Day In Weather History."
This Day In Weather History is a daily podcast by The Weather Network that features unique and informative stories from host Chris Mei.
Subscribe to 'This Day in Weather History': Apple Podcasts | Amazon Alexa | Google Assistant | Spotify | Google Podcasts | iHeartRadio | Overcast'
Thumbnail: Mount Etna 2021 eruption. Courtesy Official U.S. Navy Page/Wikipedia/CC BY 2.0