Wednesday, March 16th 2022, 5:30 am - On this day in weather history, Mount Forest was hit with Ontario's earliest tornado.
This Day In Weather History is a daily podcast by Chris Mei from The Weather Network, featuring stories about people, communities and events and how weather impacted them.
--
On Mar. 16, 2016, Ontario was surprised with its earliest tornado on record. For Ontario, winter is still the predominant force in March, but Mount Forest (located in the township of Wellington North) got hit with a tornado instead of a blizzard.
Mount Forest took the record from Windsor, which was hit with a tornado on Mar. 19, 1948.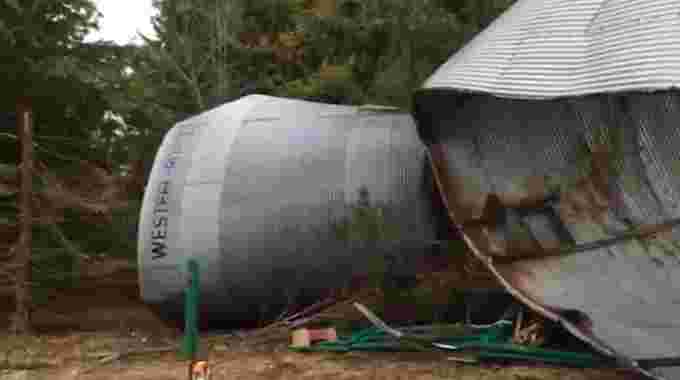 Mount Forest, Ontario. Damage caused by the Mar. 16, 2016 tornado
In 10 minutes, the Mount Forest tornado travelled 3.5 km and spanned up to 200 metres wide. The tornado measurement system has changed since 1948, but on the Enhanced Fujita scale, the 2016 cyclone was registered as an EF1 (out of an EF5).
The tornado ripped through grain bins, metal sheds, and hundred-year-old trees.
---
Click here to subscribe to This Day in Weather History
---
March sometimes likes to joke around with Ontario, giving the hope of spring before temperatures dip back to winter weather. But 2016 was even warmer than usual, with temperatures reaching double-digits.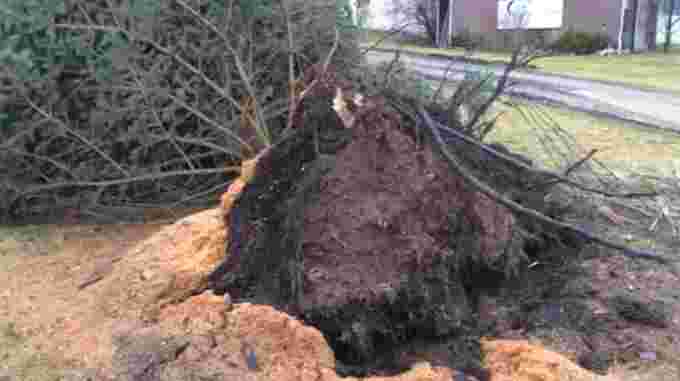 Mount Forest, Ontario. Damage caused by the Mar. 16, 2016 tornado
The milder temperatures and moisture in the air collided with a cold and dry environment and caused severe weather. Aside from the tornado, the system also produced thunderstorms, showers, and more than two feet of snow in Thunder Bay.
To learn more about Ontario's earliest tornado on record and how El Nino or La Nina patterns impact events like this, listen to today's episode of "This Day In Weather History."
Subscribe to 'This Day in Weather History': Apple Podcasts | Amazon Alexa | Google Assistant | Spotify | Google Podcasts | iHeartRadio | Overcast'