Wednesday, June 8th 2022, 12:00 am - On this day in weather history, the Fraser River was flooded.
This Day In Weather History is a daily podcast by Chris Mei from The Weather Network, featuring stories about people, communities and events and how weather impacted them.
--
The Fraser River is the longest river in British Columbia and the eleventh longest in Canada. The river's annual discharge is 3,550 cubic metres per second. In 1948, the Fraser River flow rose to 15,600 cubic meters per second. The river overflowed and flooded the Fraser Valley area.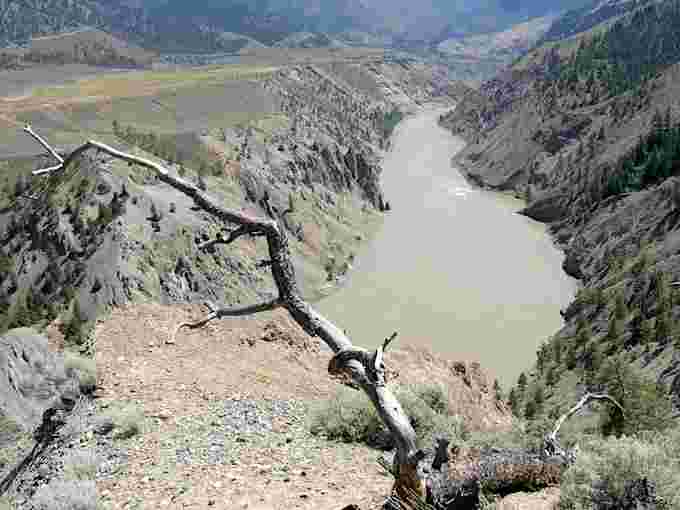 *"Fraser River in the Glen Fraser area, about 25 kilometres upstream of Lillooet" Courtesy of China Crisis/Wikipedia/CC BY-SA 3.0*
In March, April, and early May of 1948, the Fraser Valley area was unseasonably cool. This delayed the melting of the snow that accumulated throughout winter.
During the Victoria Day weekend in late May, the area received a wave of hot weather and accompanying warm rain. This caused the snow to melt quickly and overwhelm the streams and rivers.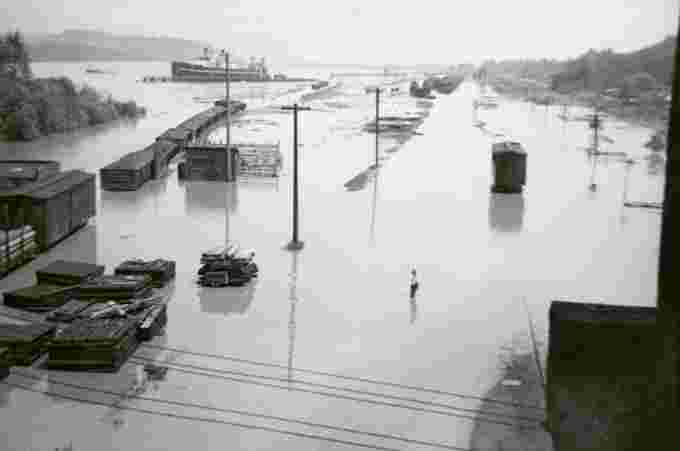 *"A flood at Port Mann and the Canadian National Railway shops." Courtesy of the City of Surrey Archives*
Rivers swelled and broke water height records from 1894. The dike system was pushed to its max and could not handle the added water.
On Friday, May 28, 1948, the dike at Semiault Creek broke. The next day, the dikes near Glendale broke.
By the beginning of June, 49 square kilometres of land were underwater. On Tuesday, June 1, 1948, the dike near Cannor also gave way, flooding the Greendale area.
A third of the Fraser Valley faced catastrophic flooding. Approximately 16,000 people needed to evacuate and many of their homes were destroyed.
Southwestern B.C. was isolated from Canada as both the Canadian National Railway line and the Trans-Canada Highway rail lines were also flooded.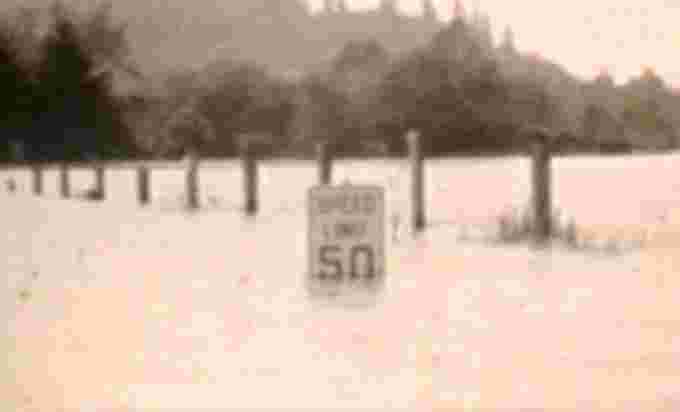 Courtesy of Chilliwack Museum and Archives
The army was sent in to help lay sandbags and fix the dikes. The Red Cross also provided aid to those displaced by the flood.
It took two weeks for the water to recede. People's homes were covered in black sludge. It took years for the area's agricultural operations to recover.
Overall, the floods caused $20 million worth of damage (in 1948 CAD currency).
Subscribe to 'This Day in Weather History': Apple Podcasts | Amazon Alexa | Google Assistant | Spotify | Google Podcasts | iHeartRadio | Overcast'
Thumbnail: "A flood at the Port Mann and the Canadian National Railway shops. Men are in the water, a house, and a railway crossing sign are shown in the flooded area." Photo of courtesy of the City of Surrey Archives