Thursday, June 23rd 2022, 12:30 am - On this day in weather history, a tornado hit Midland, Ontario.
This Day In Weather History is a daily podcast by Chris Mei from The Weather Network, featuring stories about people, communities and events and how weather impacted them.
--
On Wednesday, June 23, 2010, just after 6:00 p.m., a tornado hit Midland, Ont. The twister was classified as an F2 storm. It sustained wind speeds as high as 240 km/hr.
The tornado damaged power lines and severely damaged Smith's Camp trailer park.
In the trailer park, at least 50 mobile homes were destroyed. Ontario had issued a red alert on that evening for a significant portion of central Ontario. Residents were instructed to seek shelter.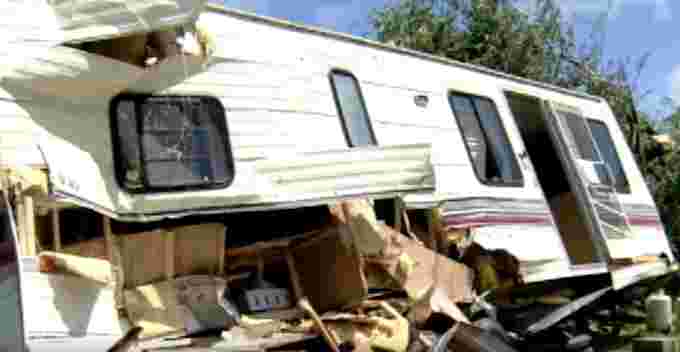 Courtesy of TWN
Environment Canada also issued a tornado warning for areas including Barrie, Orillia, and the Penetanguishene area.
Even though the alerts were issued, the residents who experienced the twister said it came "out of the blue."
CTV interviewed some of the people who experienced the tornado. "The trailer started flipping, tossing and turning, and all I saw was my legs going over my head. It was very, very scary," said a resident.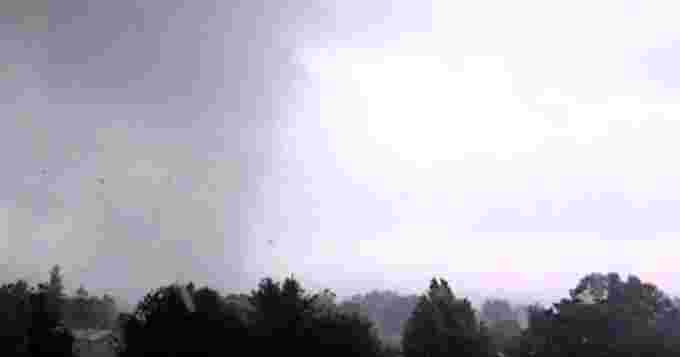 Courtesy of TWN
Another resident said that "The clouds just started funnelling down all around us . . . and started picking up all the water. I've never seen water come out of the sky like that before."
The town declared a state of emergency. Rescue teams searched the rubble in the trailer park for any victims. Luckily, no one was killed. Around 20 people went to the hospital for injuries, but none of them life-threatening.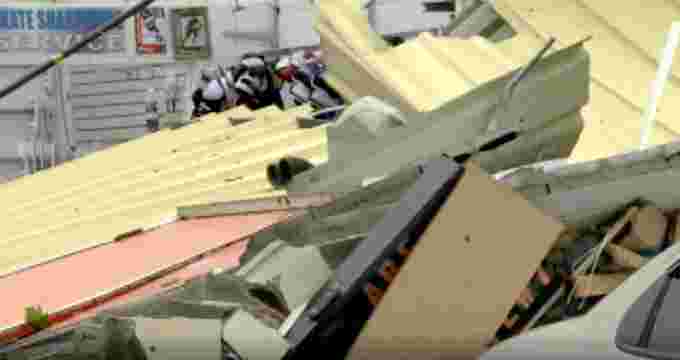 Courtesy of TWN
The mayor of Midland said that the town had run simulations for emergency preparedness.
To learn more about the Midland tornado and the red alert, listen to today's episode of "This Day In Weather History."
Subscribe to 'This Day in Weather History': Apple Podcasts | Amazon Alexa | Google Assistant | Spotify | Google Podcasts | iHeartRadio | Overcast'
Thumbnail: Courtesy of TWN