Tuesday, June 14th 2022, 4:30 am - On this day in weather history, a deadly tornado hit Quebec.
This Day In Weather History is a daily podcast by Chris Mei from The Weather Network, featuring stories about people, communities and events and how weather impacted them.
--
On Tuesday, June 14, 1892, Canada's ninth deadliest tornado hit Sainte-Rose, Quebec. A total of six people died, and an additional 26 were injured.
Sainte-Rose is a district in Laval, which is in southwestern Quebec, just north of Montreal. The area is known for the Sainte-Rose-de-Lima Church, which was built in 1740.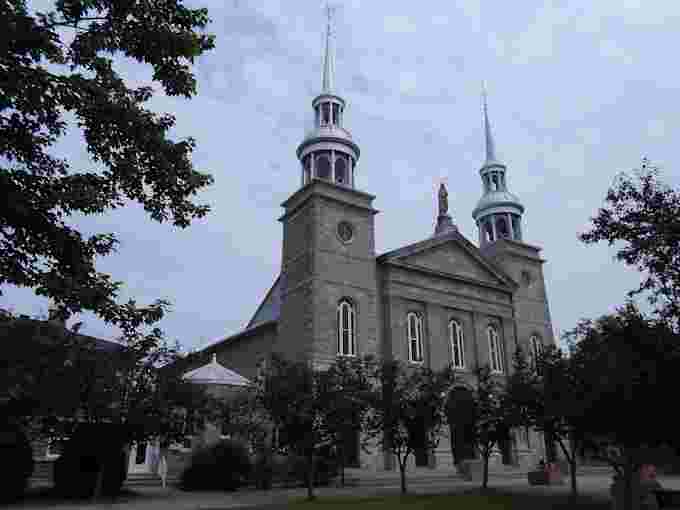 *"Sainte-Rose-de-Lima Church in 2013." Courtesy of Jeangagnon/Wikipedia/CC BY-SA 3.0*
The area is also known for its old houses. Though the tornado destroyed a significant part of the area, the church remains standing.
Quebec's deadliest tornado hit Valleyfield on Aug. 16, 1888; nine people died, and 14 were injured.
According to Environment Canada, an average of six tornadoes hit Quebec every year. They usually occur during the summer between June and August.
Between 1980 and 2009, 426 tornadoes have been confirmed in Quebec. Seven of those tornadoes injured people or caused destruction.
According to the Fujita scale, which ranges from F0 to an F5 (F5 being the most disastrous), there have been three F3 tornadoes in Quebec between 1980 and 2009. Those have been the most severe.
On average, 62 verified tornadoes touched down in Canada annually. Though Quebec has been hit with two of the top 10 deadliest tornadoes, Saskatchewan has the highest average of tornadoes annually, with around 18 touching down. Next is Alberta, which has an average of 15 tornadoes, and then Ontario, with an average of about 12-13 tornadoes each year.
The Fujita scale was only established in 1971, so there's no official rating for the 1892 Quebec tornado.
To learn more about the 1892 Quebec tornado and tornadoes in Canada, listen to today's episode of "This Day In Weather History."
Subscribe to 'This Day in Weather History': Apple Podcasts | Amazon Alexa | Google Assistant | Spotify | Google Podcasts | iHeartRadio | Overcast'
Thumbnail: Courtesy of Pixabay