Thursday, July 7th 2022, 4:38 am - On this day weather history, the Hoover Dam construction began.
This Day In Weather History is a daily podcast by Chris Mei from The Weather Network, featuring stories about people, communities and events and how weather impacted them.
--
On Monday, July 7, 1930, the construction of the Hoover Dam commenced. More than 21,000 men worked on the project, which is considered the eighth wonder of the world. The dam is located in the Black Canyon of the Colorado River, between Nevada and Arizona.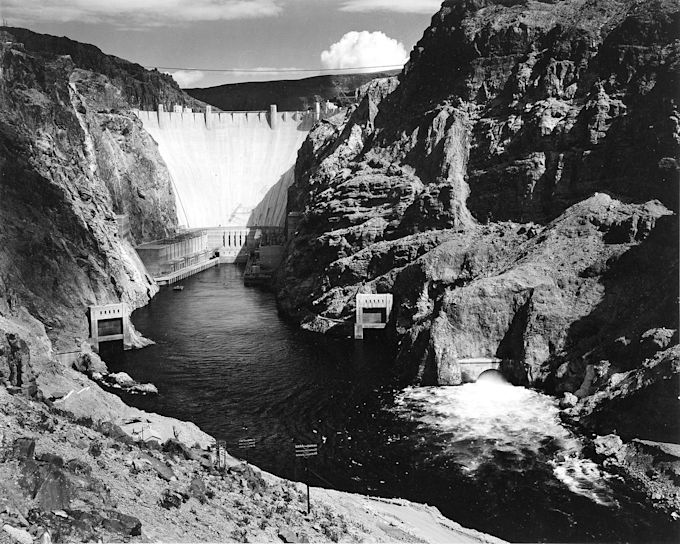 *"Photograph of the Hoover Dam (formerly Boulder Dam) from Across the Colorado River." Courtesy of Wikipedia*
The dam was constructed in response to the Mississippi River flood in 1927. The flood, which is one of the worst in Unites States history, inundated 70,000 km2 with up to 9 m in water. The flood caused around 500 deaths. President Herbert Hoover was committed to creating the infrastructure to prevent future flooding.
The Hoover Dam was built during the Great Depression; unemployment was high in the area. Six Companies, Inc. was contracted to be the structural architect.
Six Companies hired thousands of people, with 3,000 on the payroll by 1932. Peak employment reached 5,251 in July 1934. The company was contracted to house the employees. Six Companies built bunkhouses that were attached to the canyon wall. The homes were able to accommodate 480 single men, so those with families needed to find their own accommodations.
The Hoover Dam site experiences extremely hot weather, especially in the summer. During the summer of 1931, the heat reached 48.8 °C. Just between June 25 and July 26, 1931, 16 Dam employees died from heat prostration.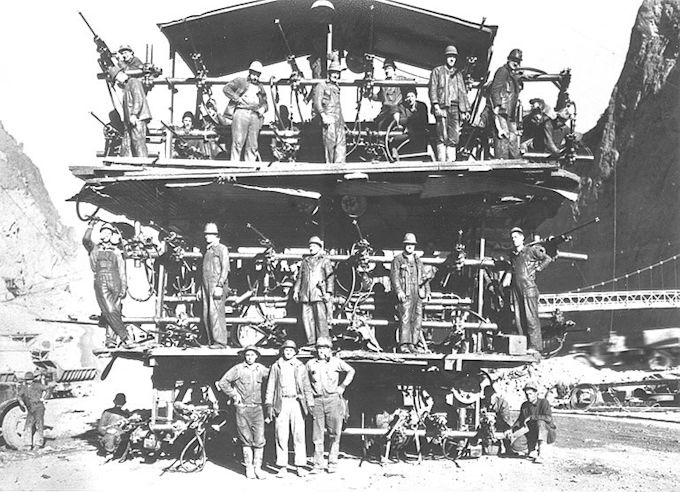 *"Workers on a "Jumbo Rig"; used for drilling the Hoover Dam's tunnels." Courtesy of Wikipedia*
Even with all the extreme heat, Six Companies completed the Dam and turned it over to the federal government on March 1, 1936, over two years ahead of schedule.
The Hoover Dam generators provide power for utilities in Nevada, Arizona, and California. It's a tourist attraction and around a million people tour the dam each year.
To learn more about the Hoover Dam construction, listen to today's episode of "This Day in Weather History."
Subscribe to 'This Day in Weather History': Apple Podcasts | Amazon Alexa | Google Assistant | Spotify | Google Podcasts | iHeartRadio | Overcast'
Thumbnail: Courtesy of Department of Interior Bureau of Reclamation