Friday, January 8th 2021, 5:00 am - Réunion Island holds the record for the most rain in a day.
Subscribe: Apple Podcasts | Amazon Alexa | Google Assistant | Spotify | Google Podcasts | iHeartRadio | Overcast
On January 7, 1966, Cyclone Denise passed just north of Mauritius, packing wind gusts of 170 km/h. On January 8, Denise brought 1,825 mm of rain for Réunion Island, 1,144 mm of that fell over 12 hours. Those are world records that still hold today.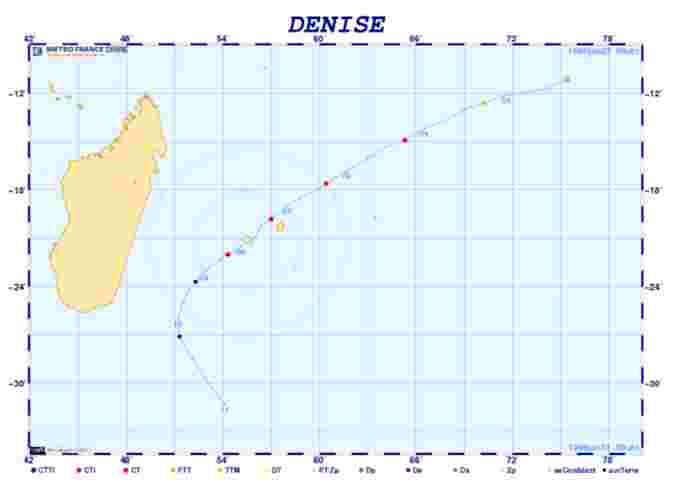 Track of Cyclone Denise. Courtesy of Meteo France
We're definitely going to get into the record amounts of rain, but this is just a great opportunity to discuss the tropical paradise that is Réunion.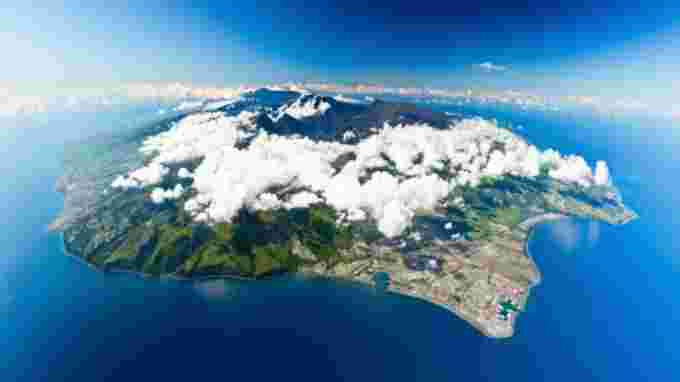 Réunion Island. Courtesy of Adobe Stock
On paper, Réunion is an overseas department of France. It's in good company with, French Guiana in South America, Guadeloupe and Martinique in the Caribbean, and it's fellow Indian Ocean dweller, Mayotte.
Réunion is 200 km from Mauritius. They're both volcanic islands that were created from the ocean floor 2 to 3 million years ago. Réunion has two volcanoes, a dormant and an active one.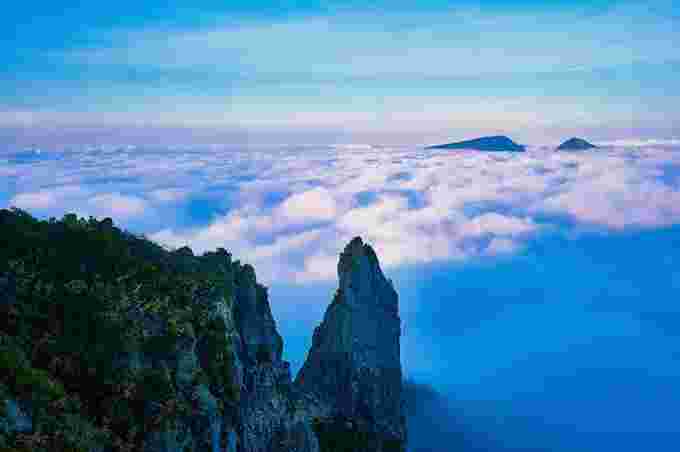 Pito Maido Volcano Mountain on Réunion Island. Courtesy of Pixabay
The island is home to France's tallest waterfall, called Trou de Fer. The island has beautiful white-sand beaches and the waters are crystal clear. Before this turns into an ad for Réunion, let's talk about that rain record.
Réunion has some of the heaviest rainfalls on Earth. Other than monsoon season in India, no other place on the planet experiences heavier rainfall than this tiny French island in the Indian Ocean.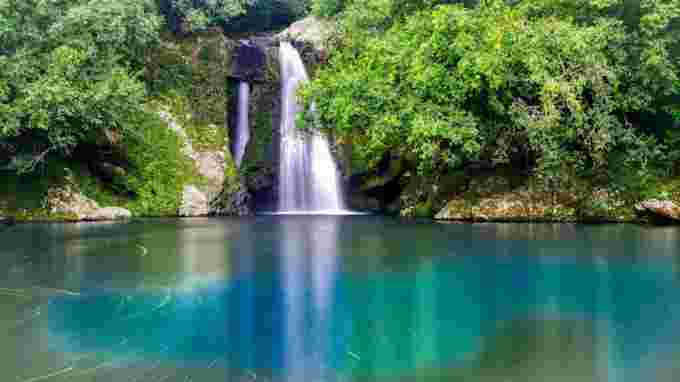 Reunion Island. Courtesy of Pixabay
Over 48 hours, Cyclone Denise dropped 2,230 mm of rain on the island. Three people died due to flooding. There was also severe road and crop damage.
As mentioned, Réunion is one of the rainiest places on Earth, to hear more about their rainfall history, listen to today's episode of "This Day In Weather History."
This Day In Weather History is a daily podcast by The Weather Network that features unique and informative stories from host Chris Mei.
Thumbnail courtesy of Pixabay