Tuesday, February 2nd 2021, 3:25 pm - There were 191 people on board.
Subscribe: Apple Podcasts | Amazon Alexa | Google Assistant | Spotify | Google Podcasts | iHeartRadio | Overcast
The SS City of Boston was an iron-hulled, single-screw passenger steamship. Her maiden voyage was on Feb. 8, 1865, from Liverpool to New York. Her final sail took place on or after Jan. 28, 1870. Of course, no one knows the exact date as she disappeared.
The City of Boston's final voyage was supposed to be from Nova Scotia to Liverpool. Onboard was Capt. Halcrow, plus 83 crew, 55 cabin passengers, and because it was the 1800s, an additional distinctly counted 52 steerage passengers.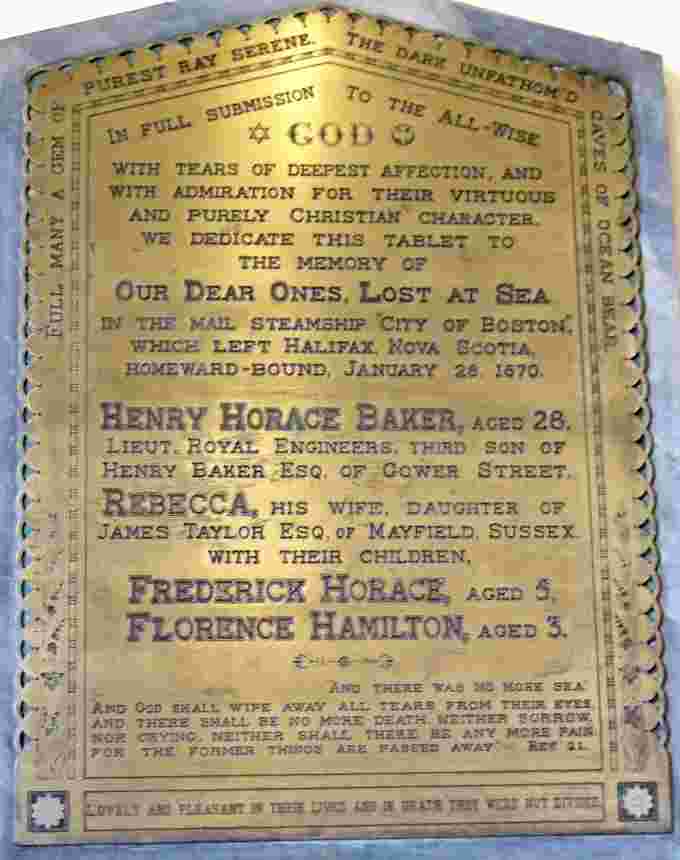 Memorial in St Pancras Parish Church London to victims of loss of SS City of Boston 1870. Courtesy of Cj1340/Wikipedia/CC BY-SA 3.0
She did not make it to her destination, and no one is completely sure what happened to the ship, but there are some conjectures.
A violent storm occurred on Jan. 30, which could explain the ship's fate. Others suggested that a collision with an iceberg could have caused her to sink.
People said they saw the ship off the coast of Ireland on Feb. 25, reporting that both cylinders in the engine appeared to be broken.
But on Apr. 25, a piece of wood with the inscription "City of Boston is sinking. February 11th" washed up at Perranporth, Cornwall.
In November of the same year, a message in a bottle found at Crantock, Cornwall, described that the ship had collided with another vessel and was sinking.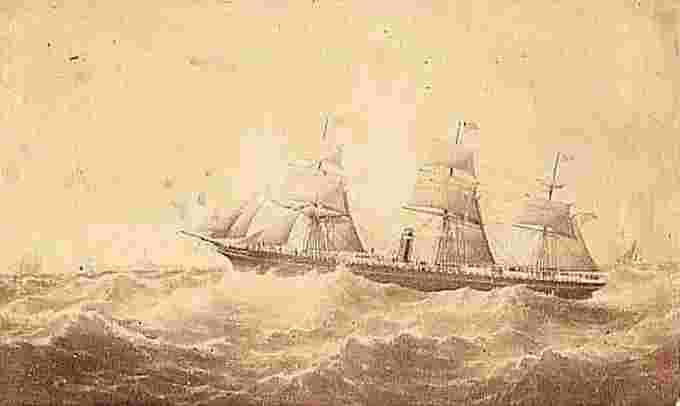 Inman Line of Mail Steamers "City of Boston." Courtesy of Wikipedia
One theory even suggested that the ship was sunk on purpose by "Dynamite Fiend." This rumour started after an explosion at the German seaport of Bremerhaven killed 80 people. The dynamite was planted by someone who wanted the insurance money for the ship, but it blew up prematurely. It was later disproven that there were any relations between these two incidents.
The disappearance of the SS City of Boston remains a mystery, but to learn more about the ship, listen to today's episode of "This Day In Weather History."
This Day In Weather History is a daily podcast by The Weather Network that features unique and informative stories from host Chris Mei.
Thumbnail image: The Missing Screw-Steamer City of Boston, by Edwin Weedon. Courtesy of Wikipedia