Thursday, January 27th 2022, 11:30 pm - The storm claimed the lives of 29 people and 20 animals.
This Day In Weather History is a daily podcast by Chris Mei from The Weather Network, featuring stories about people, communities and events and how weather impacted them.
--
The blizzard of 1977 hit western New York and southern Ontario from January 28 to February 1. You know whenever something is called "the" anything, it's going to be significant.
The snowstorm was so significant that President Carter declared seven counties federal disaster areas, which was a first for a snowstorm in the United States.
The stats of the storm kind of paint the picture, but not as much as this picture.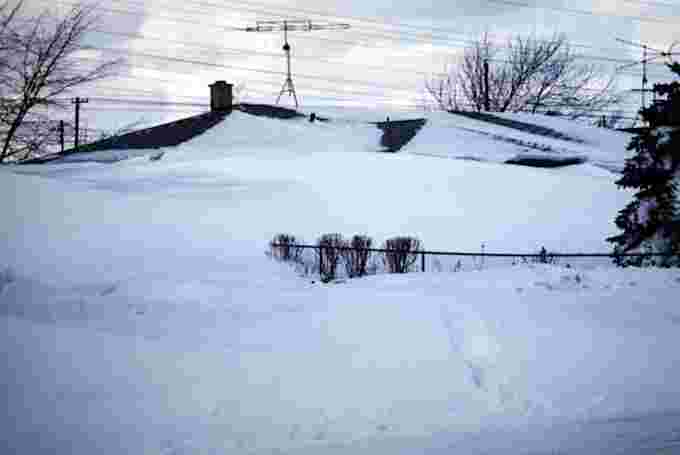 A house in Tonawanda, New York. January 30, 1977. Courtesy of WAJWAJ/Wikipedia/CC BY-SA 3.0
The storm began on Friday, January 28, bringing daily peak wind gusts that ranged from 74 to 111 km/h.
The winds came with more than a chill, making it feel like −51 °C outside.
It had already been a snowy season. In November, 31.3 inches of snow fell, December saw 60.7 inches, and the first 27 days of January saw 59.1 inches.
Because of the persistent snowfall, the national guard had already been called to assist with snow removal.
The heavy snow and strong winds created a zero-visibility environment for the first 25 hours of the storm.
The extreme conditions left thousands of people were stranded in office buildings, schools, and factories. Cars were stalled everywhere. Six homes were burnt down because firefighters couldn't get equipment to the scene.
Snowstorm traps vehicles inside the tunnel under the Buffalo Airport runway. Courtesy of Gary Kogut, NFTA
For the first time in 143 years, the Buffalo courier express was unable to publish its morning paper.
Federal officials took over snow removal operations. Over 500 national guards aided in snow removal. The snow removal cost around $20 million.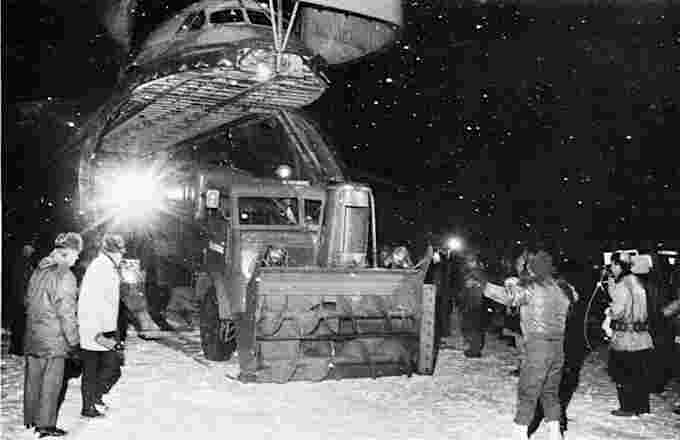 Snow fighting equipment from a C-5A at Niagara Falls International Airport. Courtesy of Wikipedia
There are 29 deaths associated with this storm. People were found frozen in their half-buried cars. Over 20 animals perished died at the Buffalo Zoo.
To learn more about this disastrous storm, listen to today's episode of "This Day in Weather History."
Subscribe to 'This Day in Weather History': Apple Podcasts | Amazon Alexa | Google Assistant | Spotify | Google Podcasts | iHeartRadio | Overcast
Thumbnail image: New York on February 7, 1977. Courtesy of NOAA