Wednesday, December 9th 2020, 5:56 am - The Thomas Fire was a record-setting wildfire at the time and remains to be one of the most destructive fires in California's history.
Subscribe: Apple Podcasts | Amazon Alexa | Google Assistant | Spotify | Google Podcasts | iHeartRadio | Overcast
The Thomas Fire burned through Ventura and Santa Barbara Counties in southern California in December 2017.
The fire took out approximately 281,893 acres, making it the largest wildfire in modern California history at the time. Unfortunately, the record was surpassed by the Ranch Fire in August 2018.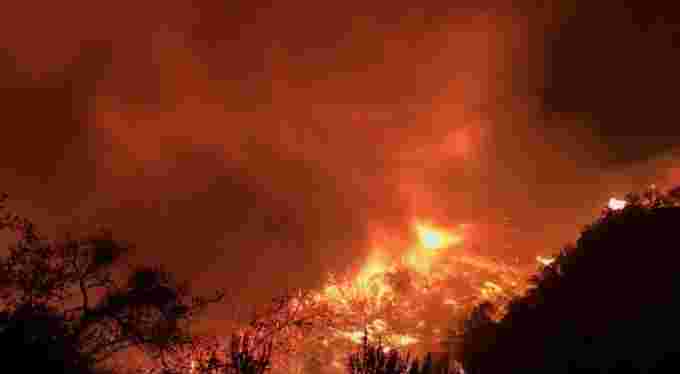 Credit: Twitter/SBCFireInfo via Storyful
The wildfire was first reported just north of Santa Paula on Monday, December 4th. It was near Thomas Aquinas College, which is where the fire got its name.
There were strong Santa Ana winds that gusted up to 97 km/h, which caused the fire to spread quickly.
By Tuesday morning, the first had already destroyed over 500 homes in Ventura.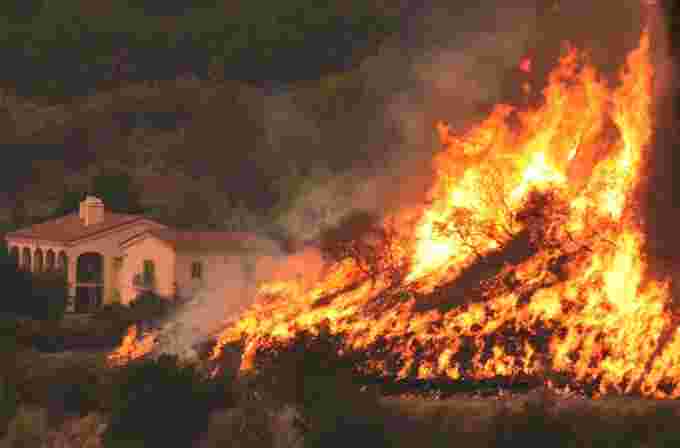 Flames from a backfiring operation near a home in Santa Barbara Credit: Twitter/SBCFireInfo via Storyful
Helicopters began dropping water while more than 290 firetrucks came in from neighbouring states.
By December 8, the fire grew to 143,000 acres while 10% was contained.
December 9 is when things got worse as the Santa Ana winds returned. Though the fire's containment increased to 15%, the winds rapidly spread the fire and reduced the containment back to 10% by the evening of December 10.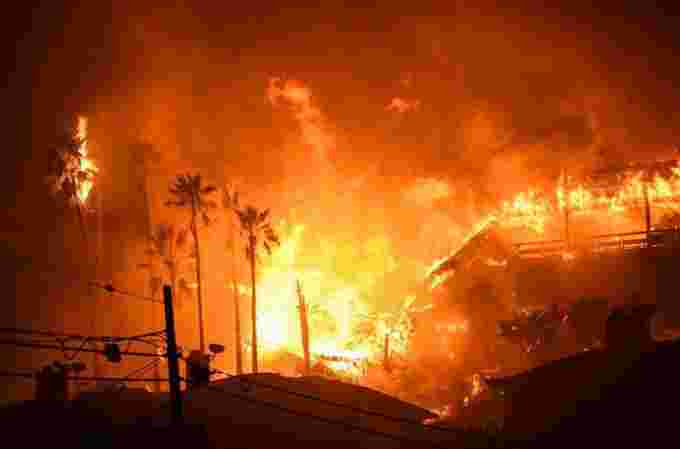 Hawaiian Village Apartments in Ventura, California Credit: Michael Darden via Storyful
At its height, the Thomas Fire was powerful enough to create its own weather, making it a firestorm.
The wind dried out the air and created low humidity. Most of Southern California experienced the driest March-through-December period on record.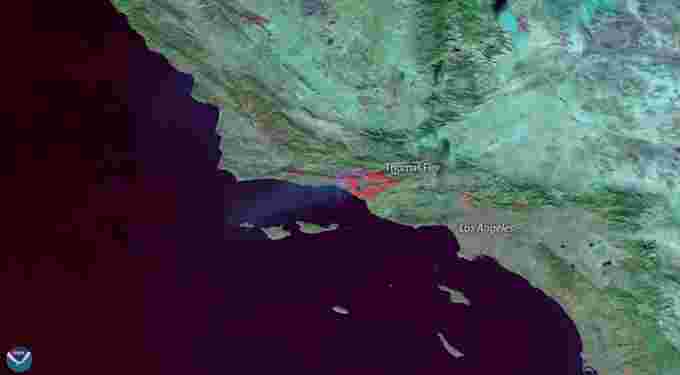 The Suomi NPP satellite's VIIRS captured the burn scars from the Thomas Fire Credit: NOAA
Thomas fire was officially declared extinguished on June 1, 2018.
This Day In Weather History is a daily podcast by The Weather Network that features unique and informative stories from host Chris Mei.
Thumbnail credit: Twitter/SBCFireInfo via Storyful