Wednesday, December 16th 2020, 6:00 am - More than two dozen tornadoes hit the Deep South on December 16, 2019. Three deaths, several injuries, and significant property damage was reported.
Subscribe: Apple Podcasts | Amazon Alexa | Google Assistant | Spotify | Google Podcasts | iHeartRadio | Overcast
On December 16, 2019, there were at least 24 tornadoes that landed in a few southern US states.
Most of the tornadoes touched down in Mississippi, and a few occurred in Louisiana and Alabama.
Unfortunately, not only were homes, churches, and other buildings destroyed, but three people died.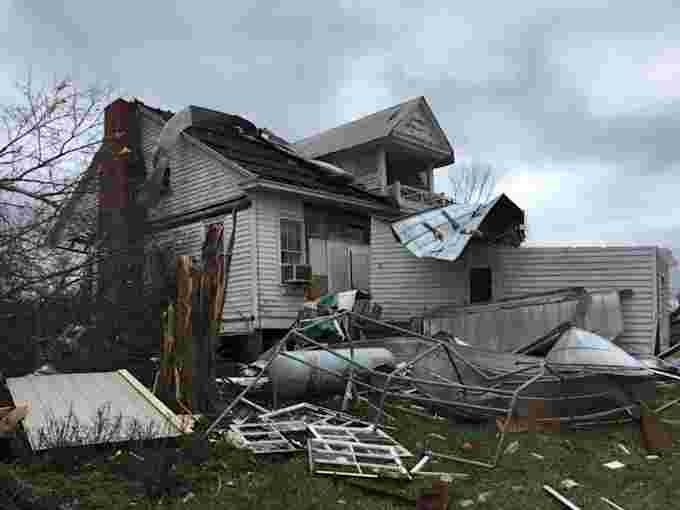 Smithdale, Mississippi / Courtesy: National Weather Service (NWS)
The National Weather Service issued a tornado emergency for areas in Louisiana, as severe weather systems were moving across the area.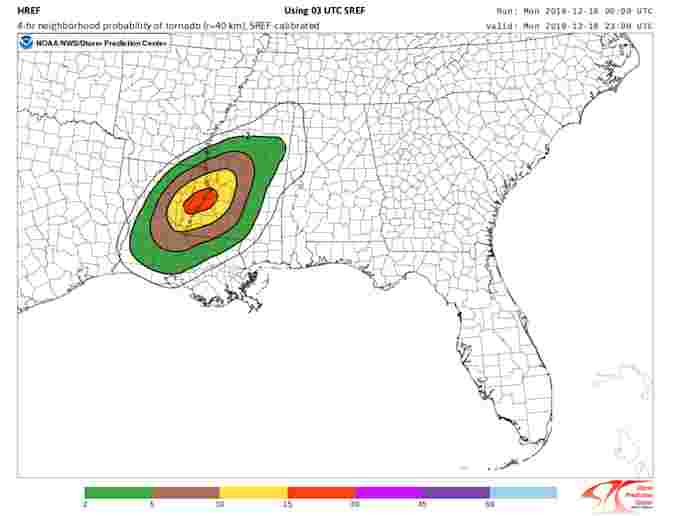 The forecast on December 16th. The red circle indicates the area where there's a 15-30 per cent chance of a tornado. Courtesy NOAA/NWS/Storm Prediction Center
Betty Patin was one of the tornado victims. Patin was in her Vernon Parish, Louisiana, mobile home when a tornado destroyed it.
The other deaths occurred in Town Creek in Lawrence County, Alabama. A husband and wife were killed on County Road 265, just north of their home.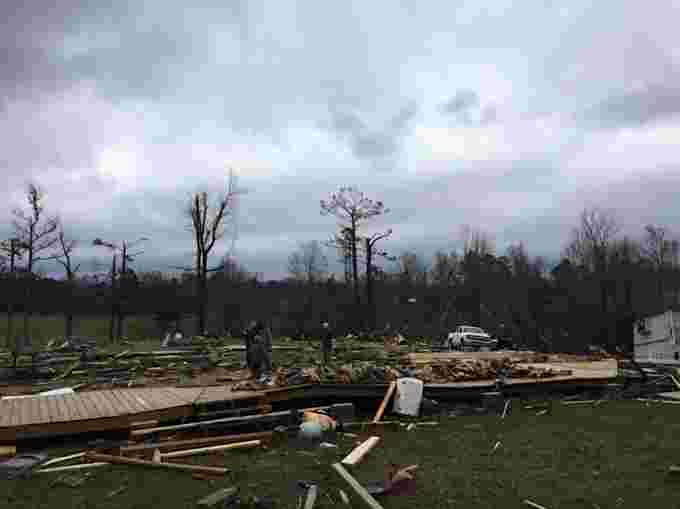 Smithdale, Mississippi / Courtesy: National Weather Service (NWS)
Several other injuries were reported throughout the affected states. To learn more about this tragic day in weather history, listen to today's episode of "This Day In Weather History".
This Day In Weather History is a daily podcast by The Weather Network that features unique and informative stories from host Chris Mei.
To learn about Canada's biggest single-day tornado outbreak, watch the video below from another episode of "This Day in Weather History".