Sunday, August 16th 2020, 6:00 am - Hurricane Andrew, the most damaging hurricane to ever hit Florida, first came to life as a tropical depression on Aug. 16, 1992.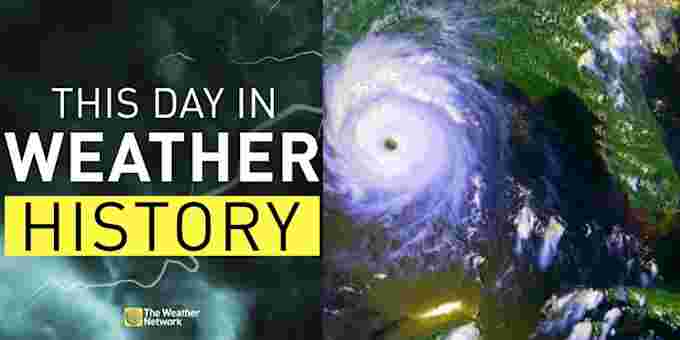 The Birth of Hurricane Andrew on Aug. 16, 1992.
Hurricane Andrew was a powerful and destructive Category 5 Atlantic storm that struck the Bahamas, Florida and Louisiana in August 1992. It is the most damaging hurricane to ever hit Florida.
It was the strongest landfalling hurricane in decades and the costliest to make landfall anywhere in the United States, until it was surpassed by Katrina in 2005.
The National Weather Service estimated the damage at $26.5 billion, making Hurricane Andrew the most expensive natural disaster in U.S. history as of 1992. In 2005, damage from Hurricane Katrina hit $81 billion, surpassing Andrew as the costliest natural disaster on record in the U.S.
---
Click here to see more episodes of This Day in Weather History
---
One of the U.S.' most destructive hurricanes of started modestly as a tropical wave that emerged from the western Africa coast on Aug. 14. The wave developed into a tropical depression on Aug. 16, becoming Tropical Storm Andrew the next day.
On today's podcast (embedded above), Chris Mei takes an indepth look at how the infamous hurricane came to life on Aug. 16, 1992 and what led it to becoming one of the most powerful storms on record to hit the United States.
"This Day In Weather History" is a daily podcast by The Weather Network that features unique and informative stories from host Chris Mei. Click here to listen and subscribe!