Friday, September 18th 2020, 11:48 am - Here is a selection of photos taken in mid-September near Lake Louise, and along the Icefields Parkway.
The Canadian Rockies are stunning no matter what the season, but fall is a particularly special time.
By mid-September, aspen and larch trees begin transforming to gold, amid mountain peaks that are usually dusted with the cold season's first, sugary coat of snow. The skies are often crystal clear, and the winds are light, with crisp mornings that are simply wonderful for hiking. It is around this time that I make my annual pilgrimage to the Shining Mountains to document the fall colours.
This September has been a bit out of the ordinary. Wildfire smoke is common in August, but it has usually cleared out by now. These days, a haze drapes over the mountains and valleys with varying degrees of opacity, so I was a little worried that I may not be able to see very much while driving from the Lake Louise area up through the Icefields Parkway.
Visit our Complete Guide to Fall 2020 for an in depth look at the Fall Forecast, tips to plan for it and a sneak peek at the winter ahead
It turns out that when not too thick, the smoke can take the edge off of the usually harsh mid-day light, making for a much softer light that seems to prolong the "golden hour". Crepuscular rays – or as I call them, "heaven beams" – are plentiful, as the sun is filtered through scattered clouds and over jagged mountain peaks. Moreover, the winds have been light, so the lake surfaces look like glass.
Here is a selection of photos taken in mid-September near Lake Louise, and along my favourite stretch of road to drive in the world – the Icefields Parkway. Along the southern half of the road, there are more glacial lakes than you can shake a stick at, which are surrounded by towering, craggy peaks.
BOW LAKE
CROWFOOT GLACIER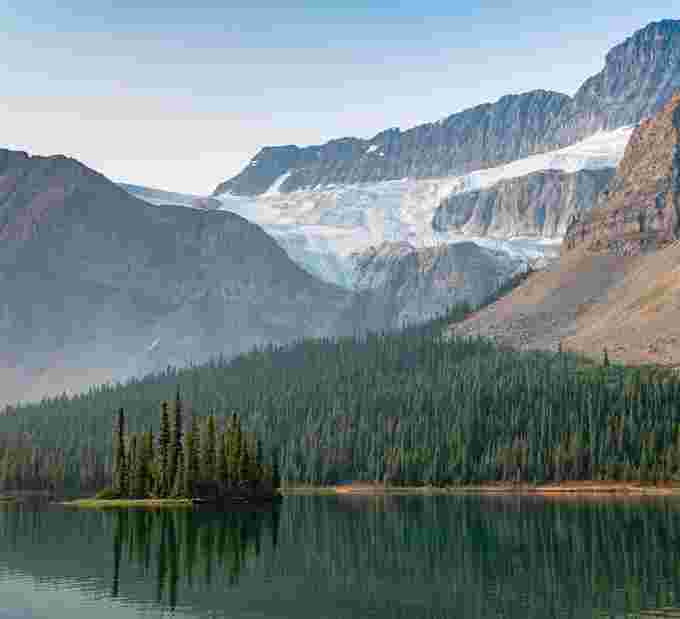 HERBERT LAKE
LAKE LOUISE
MORAINE LAKE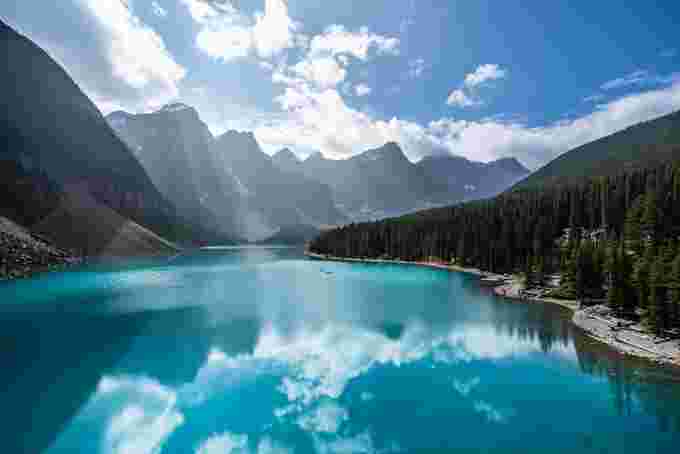 WATERFOWL LAKE