Thursday, December 3rd 2020, 10:15 am - The ship has been sitting, abandoned, since September 2019.
On September 8, 2019, a 200-metre-long carrier ship called the Golden Ray capsized on Georgia's St. Simons Sound.
It's been sitting there ever since. Last month, workers began dismantling the ship, making the first cut into the vessel on Saturday, revealing about 4,000 cars that have been sitting, abandoned, ever since the accident took place.
By the time the work is finished, the ship will have been cut into eight sections, weighing between 2,700 and 4,100 tonnes.
Photographer Betty L. Haynes snapped photos of the first cut, arriving at the scene in the early morning hours to document the story.
"[I] was in disbelief and shock that this cargo ship that we see every day going by was now laying there," Haynes told The Weather Channel.
"And smoke was coming out from all the chemicals mixing together from the cars. People started showing up and in a few hours, the whole pier/village was packed with news crews."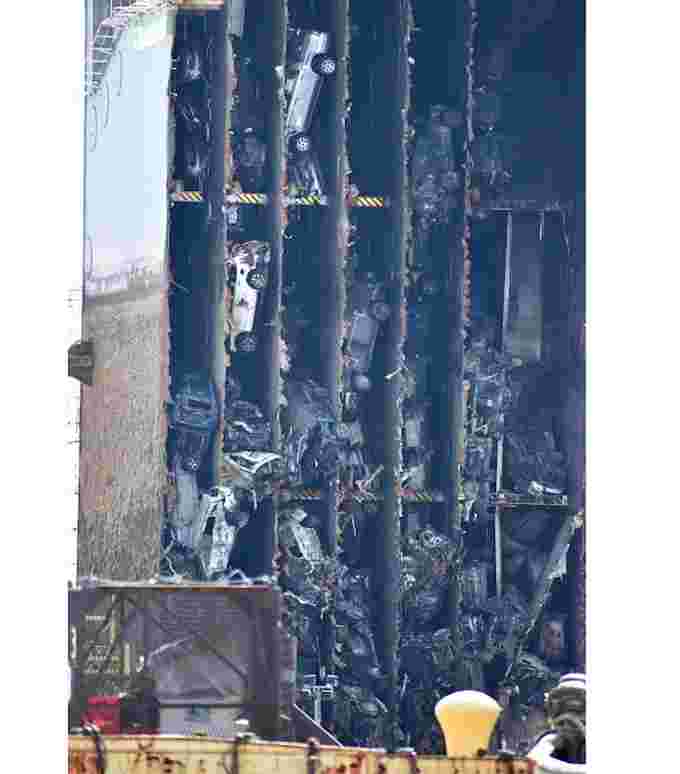 Courtesy: Betty L. Haynes photography/Facebook
ENVIRONMENTAL CONCERN
Officials are concerned about the environmental risks posed by salvaging the ship, First Coast News reports.
Fletcher Sams, Executive Director of the Altamaha Riverkeeper group, told the outlet the content of the ship's fuel tanks, as well as pollutants contained by the 4,000 cars on board, could cause significant harm if released into the water.
"We're seeing on the Georgia coast something we've never seen before," Sams told the outlet.
"Hopefully it's one of the more successful salvage operations in US history, but we're preparing for the worst case."
---
Visit our Complete Guide to Winter 2021 for an in depth look at the Winter Forecast, Canada's ski season, and tips to plan for everything ahead!
---
Officials say they are monitoring the area and the local environment while the dismantling takes place. Dismantling the ship actually began in early November 2020 but was delayed several times due to tropical storms, First Coast News reports.
The ship capsized in 2019 just 23 minutes into its journey to the Port of Baltimore. The entire crew survived, but the Golden Ray was "a total loss," First Coast News says.
The official cause of the capsizing has yet to be declared, but a U.S. Coast Guard Lieutenant testified in September unstable loading put the Golden Bay at risk of tipping.
Coast Guard Lt. Ian Oviatt said analysis suggested the ship should have had an additional 1,500 gallons of water in its ballast tanks to counter the weight of the cars -- or the vehicles should have been re-arranged to better balance the weight.