Thursday, March 4th 2021, 9:22 am - Officials say one was snowshoeing, the other was on her deck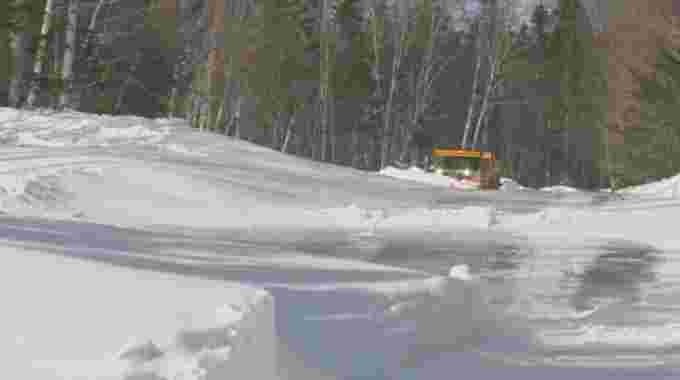 The bodies of the two people who died were found Wednesday, two days after the snowstorm started on the Acadian Peninsula, RCMP said. (Alix Villeneuve/Radio-Canada)
A violent storm that hit the Acadian Peninsula has left two people dead this week, RCMP say.
A 90-year-old woman was found dead on the deck of her home in Paquetville. The woman was found by a man plowing her driveway at around 3:30 a.m. Wednesday.
"The storm was pretty bad in the Acadian Peninsula, plus it was really cold," said Sgt. André Pepin of the RCMP's J-Division.
Pepin said police aren't sure why the woman was outside.
Meanwhile, the body of a 53-year-old man wearing snowshoes was found in Bas-Caraquet just before 11:30 a.m. Wednesday near his home.
"He was found yesterday [Wednesday] morning in the snowbank."
The man left his nearby residence during the storm Monday night but never returned home.
He was reported missing Tuesday night.
Pepin said the two deaths are not considered suspicious, and foul play is not suspected.
VIDEO SHOWS BLOWING SNOW IN NEWFOUNDLAND FROM THE SAME SYSTEM: