Wednesday, August 10th 2022, 1:29 pm - The N.L. government says it will reassess the situation Thursday morning
Newfoundland and Labrador's Department of Transportation will keep the Bay d'Espoir Highway open for at least the rest of Wednesday, as crews continue to battle forest fires in the region.
The road has been open since Tuesday afternoon, after the department closed it for five days as a result of the forest fire. Wednesday's decision isn't permanent, and officials will reassess the road Thursday morning.
The government is asking anyone travelling through the area to drive carefully and stop when necessary as smoke will limit visibility. Forest resource roads alongside the highway are still closed.
The Bay d'Espoir fire is burning on both sides of the highway, and grew slightly since Tuesday morning's update to 5,769 hectares — up 42 hectares from Tuesday.
Eight water bombers are attacking the fires Wednesday, said provincial forest fire duty officer Jeff Motty.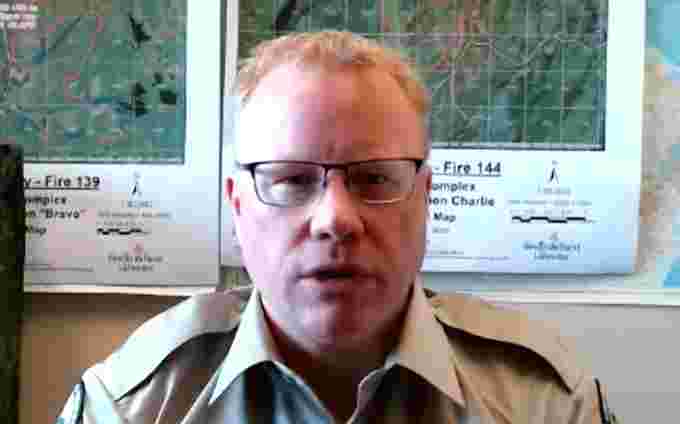 Jeff Motty is a forest fire duty officer in Newfoundland and Labrador. He says crews will assess whether or not the Bay d'Espoir Highway can stay open on Wednesday morning. (CBC)
The other major fire, burning at Paradise Lake, has also grown — by an additional 6,800 hectares — since Tuesday morning's estimate. Motty said Wednesday the fire now spans 17,233 hectares, or about 172 square kilometres.
The fire is more than 2½ times its estimated size of 6,614 hectares on Monday morning.
Although the area received almost 20 millimetres of rain Tuesday, Motty said billowing plumes continue to play a key factor in the fire's growth.
"That one's been kicking up a lot of smoke," Motty said. "Early in the incident it was causing major, major problems, and we just had to use our water bombers as effectively as we can."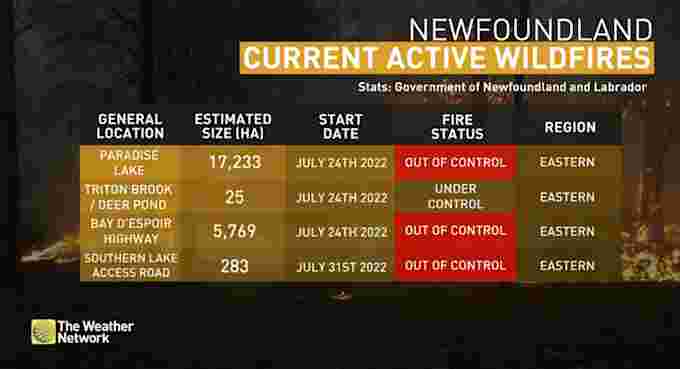 The fire is still deemed out of control as crews continue to work on the site Wednesday.
"The rain certainly did help us yesterday, but we still do have a lot of work ahead of us," he added.
"We'll have to go and do another assessment today to see if it's safe to continue it be open, and that will always be our No. 1 operational objective with the Bay d'Espoir Highway."
The Canadian Coast Guard, meanwhile, is transporting goods to communities on the Connaigre Peninsula by helicopter. Supplies like groceries, diapers and other common goods have run low in some areas because of the prolonged road closure.
WATCH: What you need to do now as wildfire season ramps up
Smoke expected to enter communities Thursday
Meanwhile, the mayor of Grand Falls-Windsor is asking residents to prepare for heavy smoke in the coming days as winds begin to shift.
Barry Manuel said the town expects to see smoky conditions in the community on Thursday, when winds are forecast to shift to the south.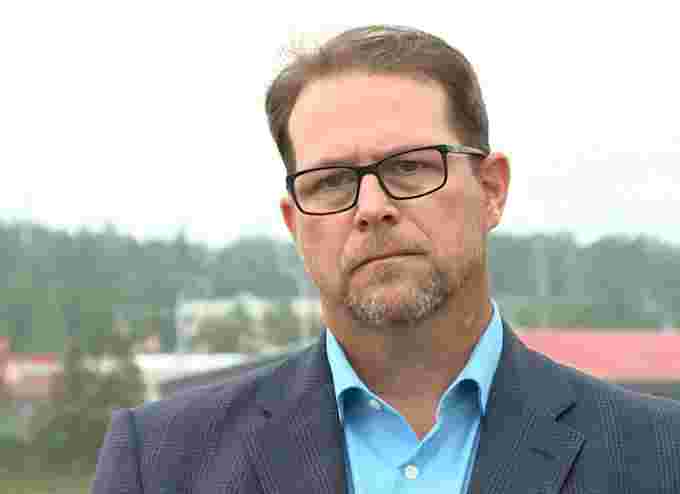 Barry Manuel is the mayor of Grand Falls-Windsor. (Garrett Barry/CBC)
Special air quality statements remain in place across much of central and western Newfoundland, including Buchans, Green Bay, White Bay, the Corner Brook area and Gros Morne National Park.
"We're trying to get the messaging out today loud and clear that this is still a very serious situation and a possible risk to the community. Obviously smoke is still the main concern," Manuel said.
"So we've been reminding people to make sure they are fully prepared to leave at a moment's notice."
Meteorologist Dale Foote of Environment Canada's weather office in Gander said those statements are expected to remain in place through Thursday, but residents could see some relief today before the winds change.
"Most people are getting a break from the smoke today, but by tomorrow it will be back with the southerly winds blowing up toward Grand Falls and the Bay of Exploits," Foote said.
Conditions will be partly cloudy with a chance of drizzle and highs around 17 C to 22 C over much of central Newfoundland Wednesday, Foote said, but the next real chance of stronger showers could be Sunday depending on how weather patterns track.
If a resident is vulnerable to smoke and poor air quality, the town is recommending people evacuate to temporary safe accommodations or the provincial government's evacuation shelter in Deer Lake, the release said.
Buses will be leaving the community from 11 a.m. and 5 p.m. NT on Wednesday from both the Joe Byrne Memorial Stadium and Windsor Stadium. Residents are asked to arrive an hour before departure and are encouraged to bring only essential items.
"If you got friends or neighbours or relatives or people who may be up in age or whatever the case may be, check in on them. That would be helpful as well," Manuel said.
Pets are allowed on the bus, but must be in a kettle or crate. They aren't allowed in the evacuation centre but will be cared for at the pet shelter at the Deer Lake fire hall.
This article, written by Alex Kennedy, was originally published for CBC News.