Thursday, October 13th 2022, 8:00 am - Don't be the kind of driver who isn't prepared when the flakes start falling.
The Weather Network / MétéoMédia is reader-supported. When you buy through links on our site, we may earn a commission.
Drivers should be prepared for a collision or ending up stranded somewhere, and that's especially important as the winter months loom. Keep your vehicle emergency kit well stocked for any eventuality with these 12 suggestions.
Amazon.ca
In the event of a crash, the first thing you should do is attend to your immediate safety. That can mean breaking a side window to exit the vehicle if the door is stuck, or cutting your seatbelt. This tool does both: a built-in high-pressure spring helps break glass, and it unfolds to reveal a small blade to slash through your belt if it's jammed.
Essential features:
Spring-loaded hammer features a tungsten steel head that can deliver 13 pounds of force to a window
Can be mounted to your vehicle's dashboard, or easily stored in the glove compartment
Rated 4.4 out of 5 on Amazon.ca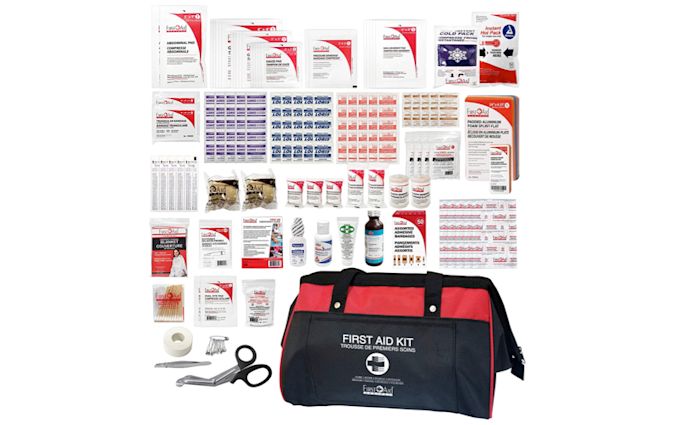 Amazon.ca
You or a passenger may suffer cuts or abrasions during a crash or while exiting your vehicle. A first aid kit is a must for your vehicle emergency kit, and this 258-piece set has more items in it than most we reviewed, and is easy to store. It should meet your needs nicely.
Essential features:
Nylon carrying case with extra pockets
Lightweight
Rated 4.6 out of 5 on Amazon.ca
---
Like what you see? Check out our Shop the Weather articles for more must-have product recommendations.
---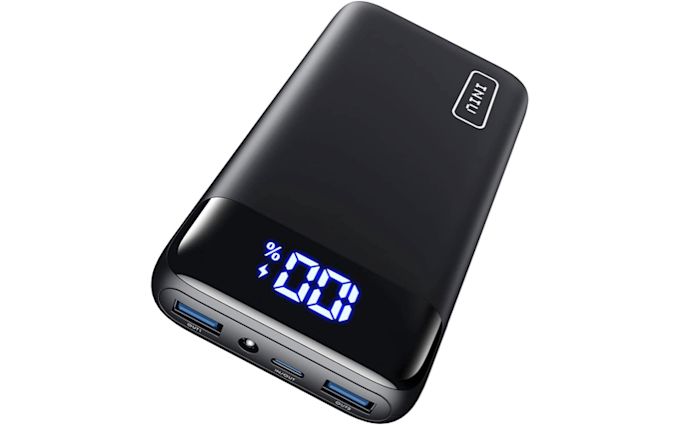 Amazon.ca
Whether you've been involved in a collision, gone into the ditch, or just suffered engine trouble far from the nearest town, help might take a while to arrive. Your phone is essential to call 911 or roadside assistance, and though later-model phones have better battery life, you'll still need to recharge. We recommend this power pack from INIU: it sports a 20,000 mAh capacity, which will be more than enough to replenish your phone and any other USB-C device.
Essential features:
Enough capacity to recharge an iPhone 13 more than four times, and a Samsung S20 more than three times
Can charge up to three devices at once
Rated 4.5 out of 5 on Amazon.ca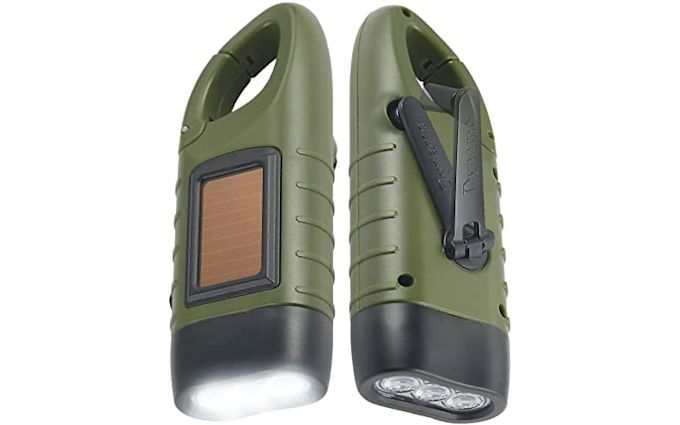 Amazon.ca
Your phone can, of course, provide some light, but that's not what it's for, and to maximize its battery life while you're waiting for help, you're better off investing in a proper flashlight. This LED variety from Dorcy is popular on Amazon – reasonable weight, long operating life, waterproof, and includes a carabiner clip.
Essential features:
200 lumens of light, with a 67-metre beam
Up to 17-hour battery life (3 AA batteries included)
Rated 4.4 out of 5 on Amazon.ca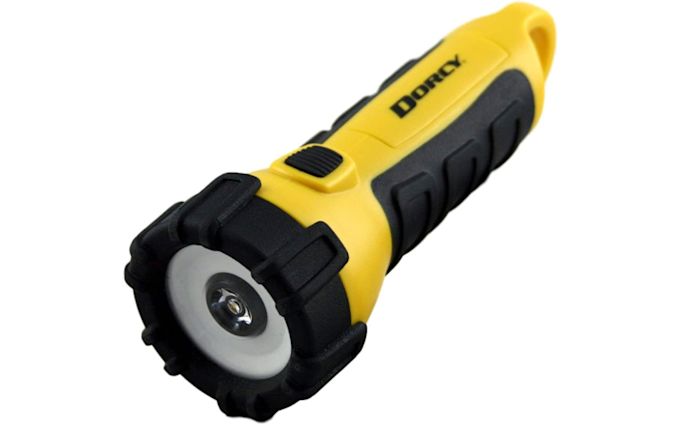 Amazon.ca
Here's another option for flashlights: A hand-crank variety with a small solar cell for charging. It's well-designed and comes with a carabiner clip so you can attach it to your belt or wherever else you need it. Comes in a two-pack.
Essential features:
Turning the crank for one minute provides up to 10 minutes of light, according to the manufacturer
Solar cell provides a convenient backup
Rated 4.5 out of 5 on Amazon.ca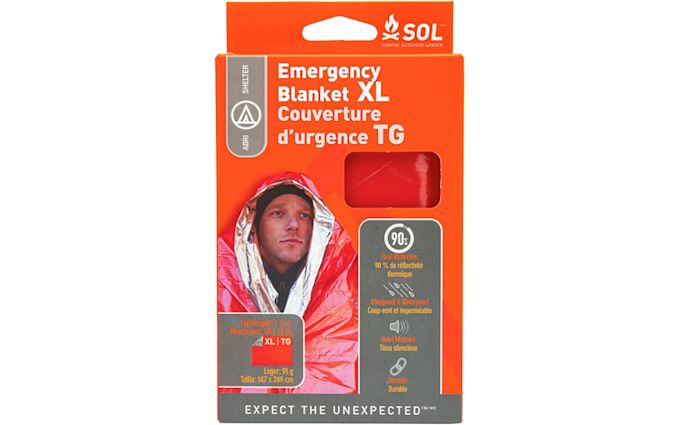 Amazon.ca
Canada is a big country, and running into car trouble in the winter could leave you stranded for hours in the bitter cold. Your kit should take that into account, which is why we suggest an emergency blanket like this one from SOL. Large, lightweight and durable, it reflects 90 per cent of your body heat inward when used correctly. Include one for each passenger.
Essential features:
Vacuum-metalized polyethylene construction
Windproof and waterproof
Rated 4.4 out of 5 on Amazon.ca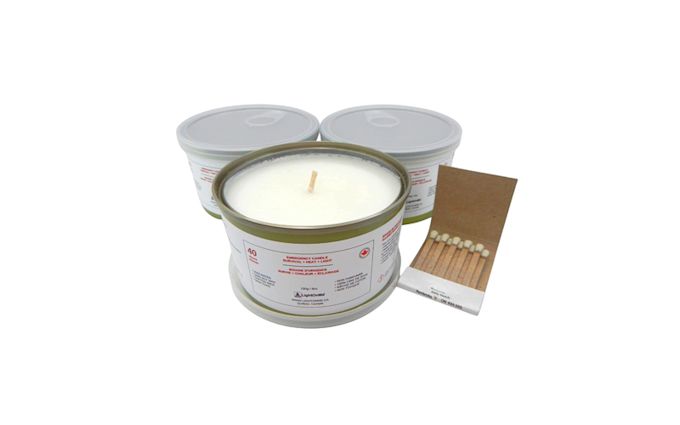 Amazon.ca
For keeping warm, here's another option: A set of three candles, with matches included, that can provide both heat and light for hours if help is a long time coming. Made from soy wax with a cotton wick, they're non-toxic, so you can safely burn them inside the confines of your vehicle with no risk to your health.
Essential features:
40-hour burn time per candle
Does not contain dye, phthalates or parabens
Rated 4.6 out of 5 on Amazon.ca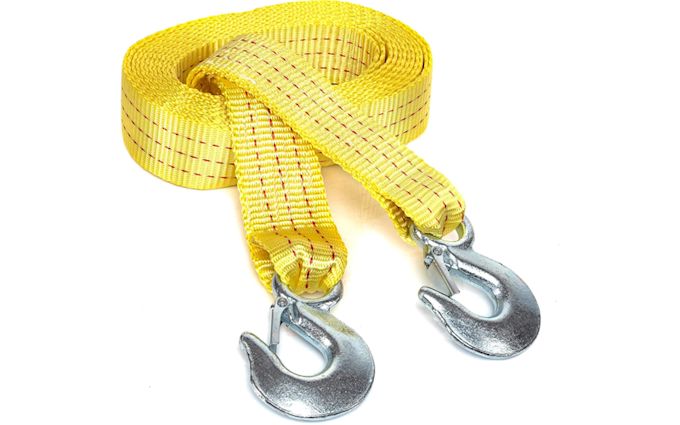 Amazon.ca
If you've just gone into the ditch or into a snowdrift, sometimes the remedy is as simple as being hauled out with a tow rope by a kind-hearted passerby. Whether the hauler or haulee, that might be you someday, so you may as well invest in a good tow rope. This 20-foot variety is well priced, and can manage loads up to 10,000 pounds.
Essential features:
Made from UV-resistent, tightly woven polyester fibres
Includes durable drop forged steel hooks
Rated 4.5 out of 5 on Amazon.ca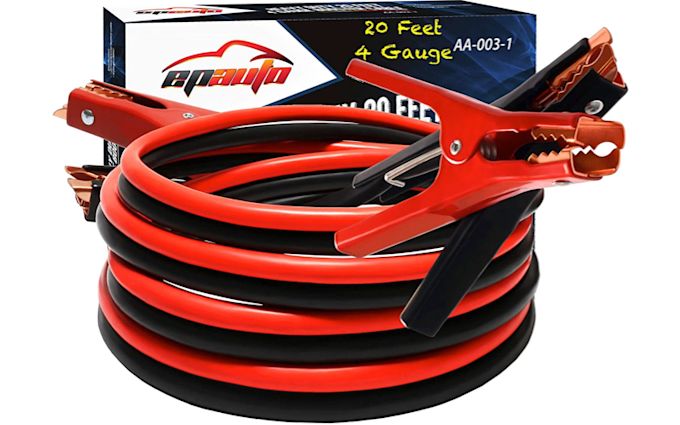 Amazon.ca
Here's another one that'll help prepare you for engine trouble while also leaving you equipped to help others as well. If you've simply got a bum battery, jumper cables can get your on the road in a pinch. This 20-foot option should give you all the length you need to link your battery to another vehicle's.
Essential features:
16-foot option also available
Comes with bag and safety gloves
Rated 4.6 out of 5 on Amazon.ca
Amazon.ca
Speaking of being equipped to help others, one crucial responsibility you'll have when stuck roadside is visibility. Tried and true road triangles will keep oncoming vehicles aware of you. This trio are collapsible for easy storage, and feature sturdy legs for stability in windy conditions.
Essential features:
Each triangle comes with plastic packing case
Red acrylic reflex material assures nighttime visibility
Rated 4.5 out of 5 on Amazon.ca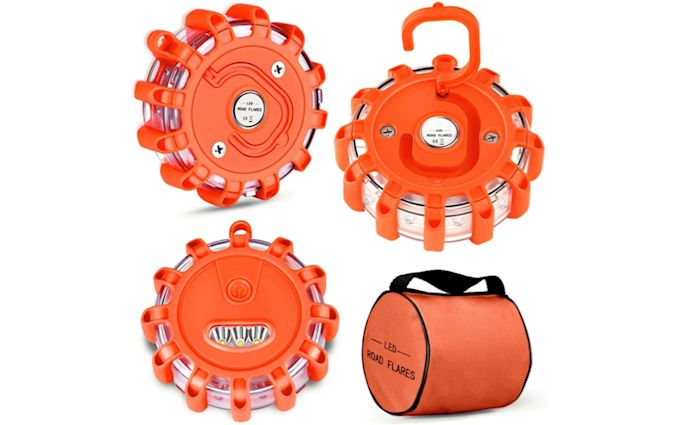 Amazon.ca
At night, road flares are an even better bet for visibility, and they have the added bonus of being seen a long way off. LEDs are the way to go these days, and we recommend this three pack. Each of these little flares are made with 15 LEDs and programmed with nine different flashing modes. Add in a hook and magnet to allow placement just about anywhere, and you're golden.
Essential features:
Comes with carrying case
Each powered by three AAA batteries (not included)
Rated 4.6 out of 5 on Amazon.ca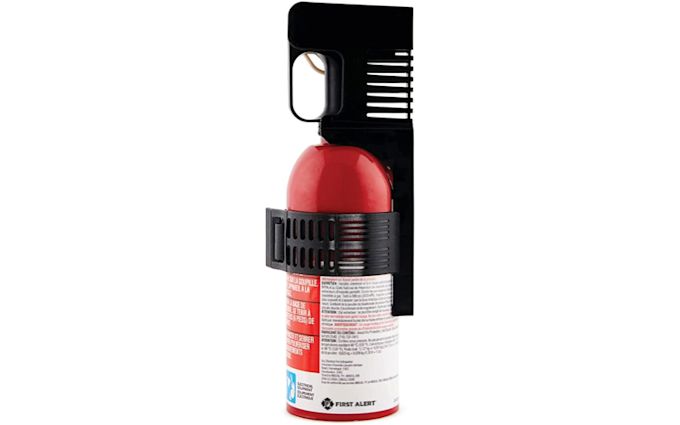 Amazon.ca
Action movie tropes notwithstanding, the chance of a fire breaking out in your vehicle isn't the likeliest thing to happen in the event of a collision – but it's still always a possibility, and the responsible thing to do is keep a fire extinguisher handy. This one is a little more than 10 inches in length, very easy to stow in your trunk or glovebox. Better to have one and not need it, as they say.
Essential features:
Corrosion-resistant colour-coded metal gauge is easy-to-read
Includes safety seal on metal pull pin to prevent accidental discharge
Rated 4.6 out of 5 on Amazon.ca
---
Like what you see? Check out our Shop the Weather articles for more must-have product recommendations.
---
Our trusted Product Specialists recommend high-quality items that we think will enhance your experience with Canadian weather conditions. Prices and availability of items are accurate at the time of publication and are subject to change.
Thumbnail image credit: Gustavo Fring/Pexels