Thursday, January 20th 2022, 4:00 pm - After school, weekends, and snow days were made for good times. We've rounded up the top winter products that will have your kids asking to play in the snow over and over again.
The Weather Network / MétéoMédia is reader-supported. When you buy through links on our site, we may earn a commission.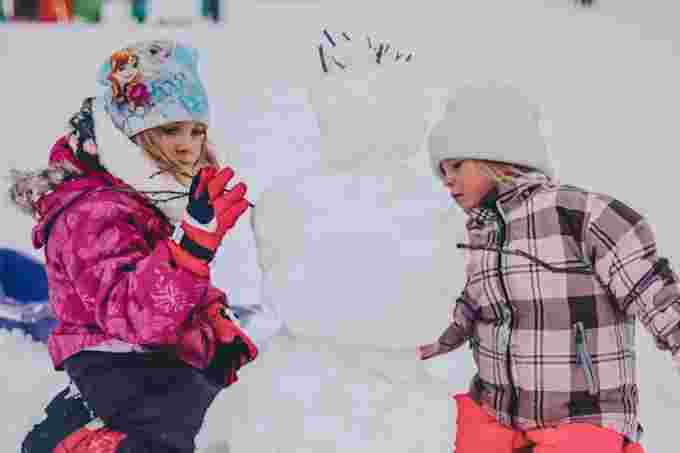 Photo: Ethan Hu/Unsplash
Too much screen time happening in your house? If you live in a province that gets snow (insert every Canadian province and territory here), zip up your snowsuit and go outside this winter! Here's our list of products that will provide guaranteed fun for your little ones…
31" (REG) Hard Bottom Snow Tube cover & Rubber Inner Tube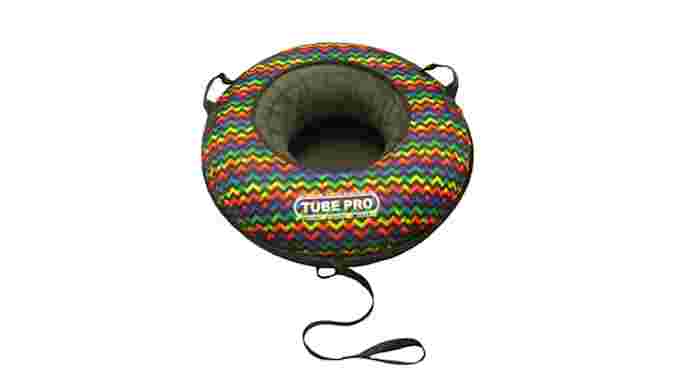 Tube Pro Inc.
Weeeeeee! Manufactured in Waterloo, Ont., the Tube Pro Inc. snow tubes are kid-friendly and product specialist approved! The tube comes in a variety of colours and is ideal for children under the age of 7 or no taller than 48". Note to parents: adult tubes available in 41".
Stiga GT King for 2 Snowracer™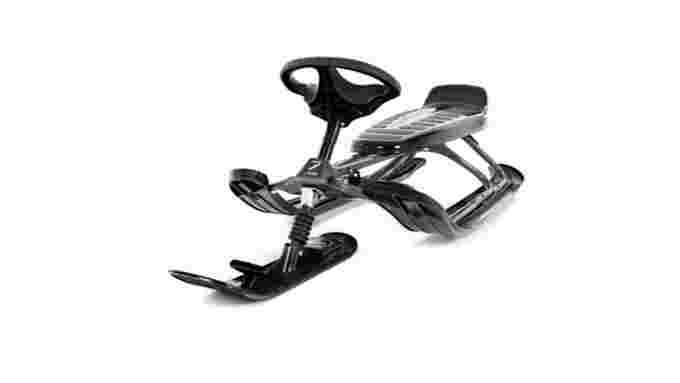 Canadian Tire
If your kids have the need for speed, the Stiga GT King for 2 Snowracer™ is where it's at! This sleek two-person sled with built-in steering wheel and brakes will maximize control on the hills. No driver's license required!
Winter Snow Toys Kit for Kids Outside, 20 Pieces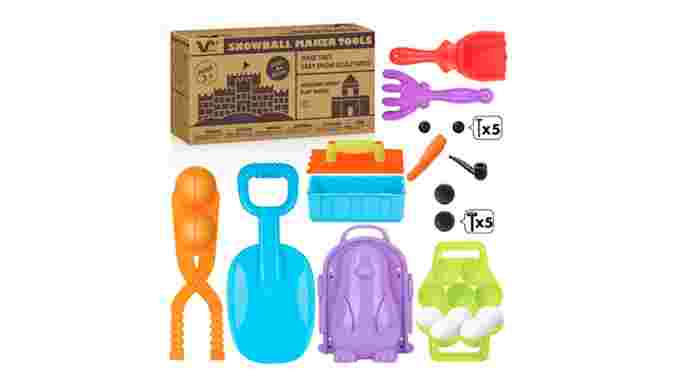 Amazon.ca
'Snowone' will have more fun than your family with this 20-piece snow kit by Einstem that includes a penguin mold, snowball maker, snowman decorating accessories, snow block mold set, shovel, diggers, and more! Hang on to these tools for the summer because they can be used in the sandbox too.
Tubbs Kids' Snow Glow Snowshoes, 16-in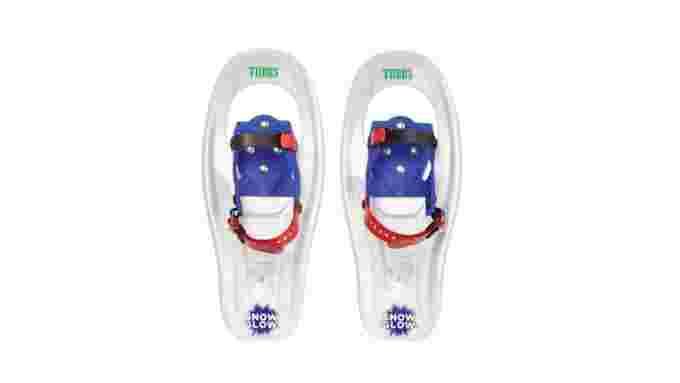 Canadian Tire
Light up the trails with the Tubbs Kids' Snow Glow Snowshoes. They're designed for ages 4-8 with special lights that use motion bright technology. Added traction rails will help keep your tot upright to enjoy their hike every step of the way.
Gourmet du Village Banana Hot Chocolate Mix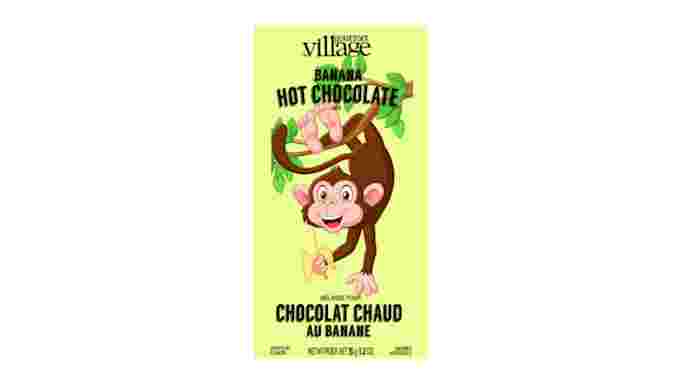 Amazon.ca
After your kids have monkeyed around in the snow, call them inside for a warm banana hot chocolate by Canadian brand Gourmet du Village. This product made our list because it's also available in Llama mix and Unicorn mix, which will turn your hot chocolate blue and pink respectively, and that's the most fun in a mug we've seen yet!
Our trusted Product Specialists recommend high-quality items that we think will enhance your experience with Canadian weather conditions. Prices and availability of items are accurate at the time of publication and are subject to change.
Thumbnail image courtesy Tube Pro Inc.