Friday, October 28th 2022, 10:10 am - With the temperature dropping in the fall, mice will be looking to scurry inside looking for potential food and sources of heat. Here's a list of ways you can keep them out of your house, in a humane way.
The Weather Network / MétéoMédia is reader-supported. When you buy through links on our site, we may earn a commission.
Got a mouse in the house? Try these no-kill products that will help trap your critter visitors or even prevent them from getting into your space in the first place. From humane traps and sonic sounds to essential oils and blocking their entry routes, here are five ways you can combat mice without calling pest control.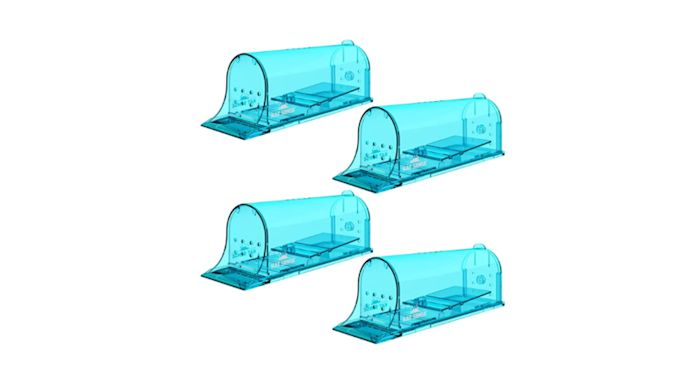 Amazon.ca
This reusable smart trap safely and humanely catches mice so you can release them back into the wild where they belong. All you have to do is bait the trap with cheese, peanut butter, or chocolate and when the mouse takes the food, the door will instantly snap shut. It's safe to use in your home around children and pets and it's also mess-free. If all else fails with this option, you'll have to adopt a cat.
Why you need this:
No-kill option for rodents running amok
Once captured, release mice in an open area away from your home
Rated 4.2 out of 5 based on more than 2,000 Amazon.ca reviews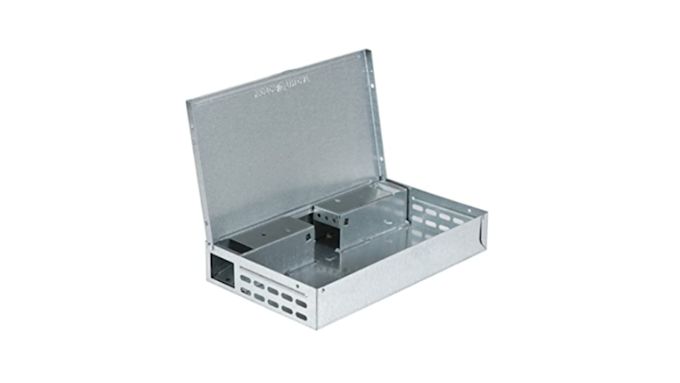 Amazon.ca
If you don't want to take the cat option seriously, you can opt for this Tin Cat Mouse Trap. It's designed for catch and release and can hold up to 30 rodents simultaneously. All you need to do is add the bait inside the trap, fasten the lid, and place it where you've seen mice. This brand says a common mistake people make is setting too few traps as most mice are typically captured on the first night the trap is placed. This trap makes catching mice in bulk much easier.
Why you need this:
No-kill option for people who don't want to see or touch them
Once the trap is full, it's recommended to follow your local regulations regarding animal release
Rated 4.1 out of 5 based on more than 3,000 Amazon.ca reviews
---
Like what you see? Check out our Shop the Weather articles for more must-have product recommendations.
---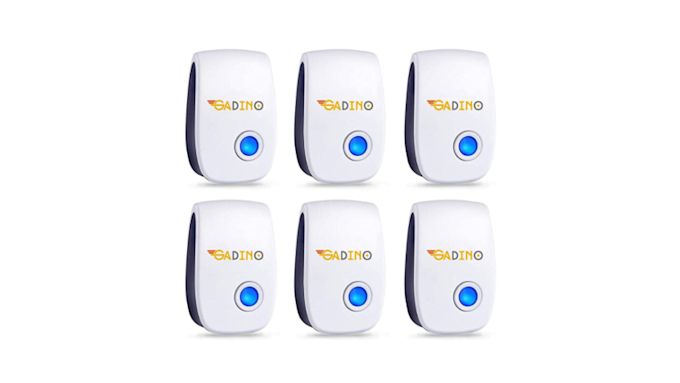 Amazon.ca
The plug-in pest repellers are a popular alternative if you're hoping to drive mice away before they invade your space. Suitable for your house, cottage, garage, barn, or anywhere else that has a power outlet, all you have to do is plug the unit into the wall socket and it will work automatically. This repellent can effectively cover up to 120 square metres and is noiseless, odourless, and overall safe around children and pets. For an affordable price, you get 6 units so you can cover a lot of territory if needed!
Why you need this:
Safely repels mice using a sound frequency
Can repel mice, rats, mosquitos, spiders, ants, and other pests
Rated 4.3 out of 5 based on nearly 1,500 Amazon.ca reviews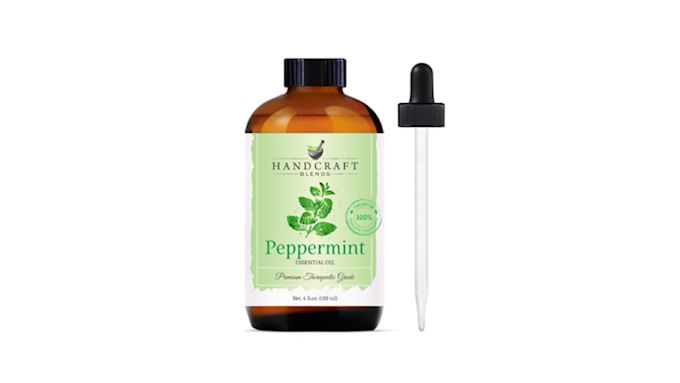 Amazon.ca
Instead of using traps, you can also try this natural way of repelling mice by introducing peppermint oil into your household. You can either soak cotton balls with the essential oil and place them around your house or combine two teaspoons of the oil for every one cup of water and spray it where you see the mice. This premium peppermint oil is high quality and therapeutic grade, so if you need to use it for another purpose, you can share it with the mice.
Why you need this:
Naturally repels mice by scent
Some experts say clove oil is also effective
Rated 4.6 out of 5 based on more than 68,600 Amazon.ca reviews
Amazon.ca
It's essential to plug any holes where mice and other rodents might be sneaking into your house. To do this, you can use steel wool. Mice will attempt to chew their way through, however, they will not like the feeling of the sharp edges of steel wool in their mouth causing them to move on to the next available entrance! This package of steel wool is highly rated and affordable, and with so many steel wool pads in a pack, you can always use them for cleaning and polishing too.
Why you need this:
Helps block the way mice are getting into your house
Seal with caulking for extra protection where possible
Rated 4.5 out of 5 based on more than 14,800 Amazon.ca reviews
---
Like what you see? Check out our Shop the Weather articles for more must-have product recommendations.
---
Our trusted Product Specialists recommend high-quality items that we think will enhance your experience with Canadian weather conditions. Prices and availability of items are accurate at the time of publication and are subject to change.
Thumbnail image courtesy Alexas Fotos/Pexels