Friday, July 15th 2022, 9:00 am - Here's what you need to get ahead of the problem.
The Weather Network / MétéoMédia is reader-supported. When you buy through links on our site, we may earn a commission.
The warmer months are welcome when they come, but allergy sufferers have a harder time with the summer than other people when the pollen counts start rising. Allergy medication can help (be sure to consult with your doctor or pharmacist), but for some extra protection, here are some tools that can help you manage the symptoms, and even cut down on allergens altogether – along with some things we think your pet will appreciate, too.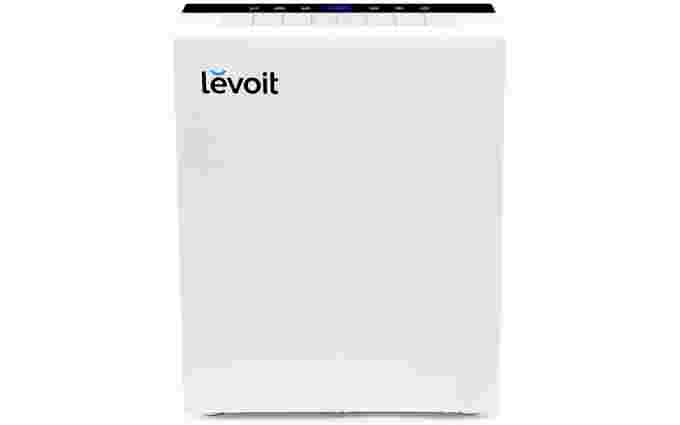 Amazon.ca
Managing your allergies needn't only be about treating the symptoms. Aside from taking precautions like closing windows during high-pollen days, a proper air purifier with a HEPA filter can suck up a lot of that pollen before it reaches your sinuses. This one, from LEVOIT, will help you, and fast, with enough power to purify the air in a 500-square-foot room in just 33 minutes, and a 900-square-foot room in about an hour. For smaller rooms like your bedroom, there's a smaller-scale option as well.
Features we liked:
Automatically adjusts fan speeds to air quality
Sleep mode only produces 27 dB of noise
Rated 4.4 out of 5 on Amazon.ca users, based on 3,400 reviews
READ MORE: The heat is on. Here are 6 things you'll need to keep cool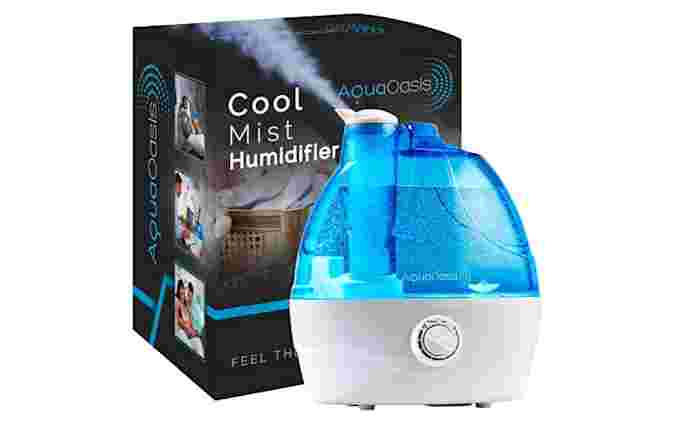 Amazon.ca
Having the right level of humidity in your home won't completely insulate you from allergies, but it can ease the ordeal for your sinuses. We really liked this one, from AquaOasis. Aside from its cute design, its 2.2-litre tank is large enough for it to run for up to 24 hours on a single fill, with an automatic shutoff option – and it's a runaway favourite among users who buy it off of Amazon.ca.
Features we liked:
Multiple mist settings, and 360° rotating nozzle
Low noise levels, ideal for sleeping
Rated 4.4 out of 5 on Amazon.ca, based on an astounding 59,000 reviews
---
Like what you see? Check out our Shop the Weather articles for more must-have product recommendations.
---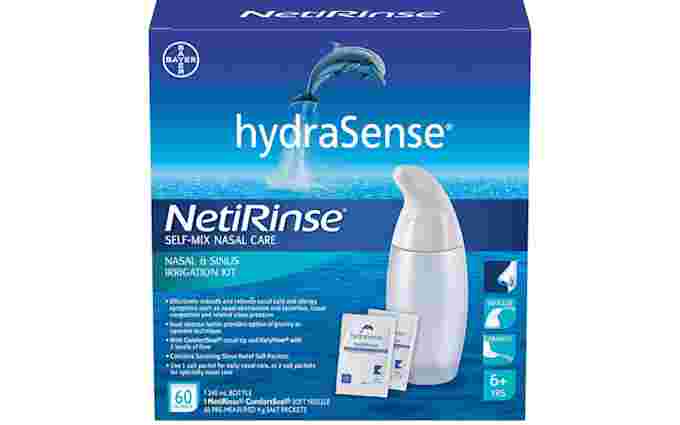 Amazon.ca
Nasal and sinus irrigation kits have gained in popularity in recent years, as an easy-to-use alternative to medication (though of course, when managing your own allergies, we do recommend talking to your doctor or pharmacist about what's best for you). When squeezed or poured into your sinuses, it helps clean them out somewhat, making a good tool in allergy season, though they should always be used with filtered water rather than tap water. This one appealed to us for its choice of two settings.
Features we liked:
60 pre-measured salt packets included
Two settings allow a gentle gravity method, or more intensive squeeze option
Rated 4.5 out of 5 on Amazon.ca, based on 1,200 ratings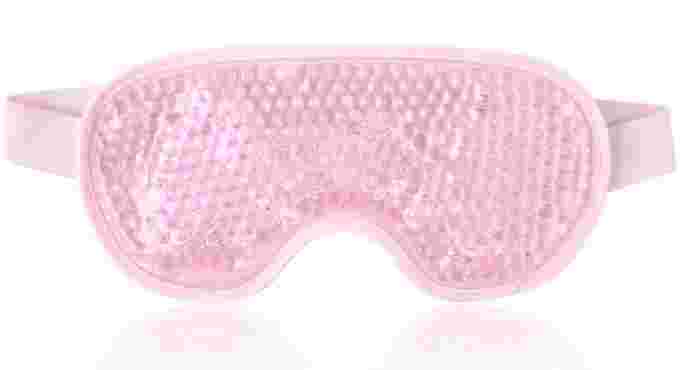 Amazon.ca
Puffy eyes are another unhappy allergy symptom among some sufferers but fortunately, there is no shortage of treatments out there. This cooling mask from NEWGO isn't explicitly marketed as such a treatment (it's touted as bringing relief from headaches and stress), but some of those who reviewed it on Amazon.ca reported it helping ease their allergy ordeal, and its general-purpose use also makes a good argument for it.
Features we liked:
Flexible gel beads help the mask mould itself to your face for greater effect
Can retain cold temperatures for up to 20 minutes
Rated 4.4 out of 5 on Amazon.ca, based on more than 3,800 ratings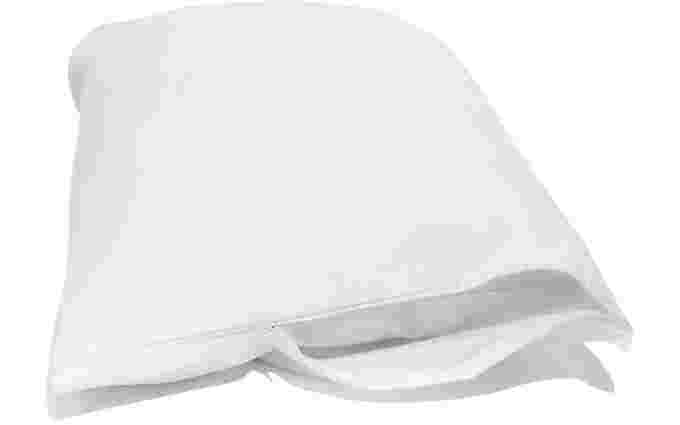 Amazon.ca
If you're prone to allergies, it would be a shame to take such pains to limit your exposure to pollen, only to rest your head at night on a pillow that may have dust mites. A proper pillow cover, like this one from National Allergy, can keep them out almost entirely, and this one comes in a pack of four.
Features we liked:
100 per cent cotton
Breathable material keeps out allergens and dust mites larger than 3-4 microns
Rated 4.8 out of 5 on Amazon.ca, based on more than 1,200 reviews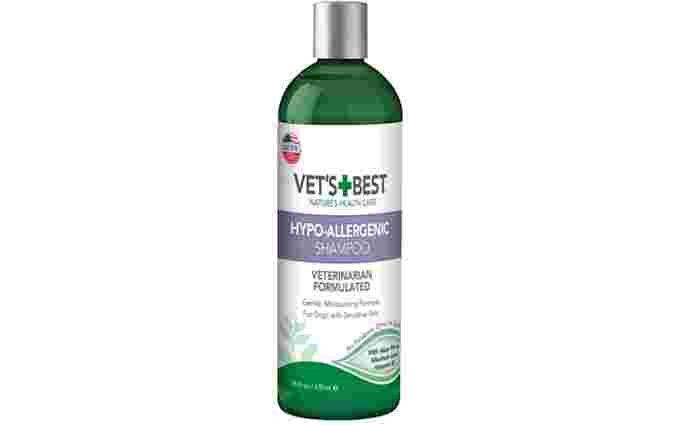 Amazon.ca
While you're taking care of yourself, don't forget to look after your dog, too! We don't think of our furry companions as suffering from allergies, but allergens can cause them to have itchy skin. There are loads of options out there, and this one is highly-regarded. No muss, no fuss, and infused with more natural ingredients to bring relief to your pet.
Features we liked:
Includes aloe vera, allantoin, and vitamin E as active ingredients
Safe to use with other treatments according to the manufacturer
Rated 4.4 out of 5 on Amazon.ca, based on 3,200 reviews
READ MORE: If you're hot, they're hot – here are 6 things to help keep your dog cool
Amazon.ca
And then, of course, there's the unhappier kind of pet allergies – namely, when it's YOU who are allergic! But neither you nor an unlucky visitor or family member need suffer helplessly. Among the available remedies is this one, offered by allerpet, which works to cut down or neutralize the effects of pet dander in humans. Follow the manufacturer instructions to determine how many times a week it should be used for best results, but if allergies persist, be sure to consult your doctor, pharmacist or veterinarian.
Features we liked:
Infused with healthy ingredients like aloe vera, green tea, chamomile, and rosemary
Spray on directly or use applicator mitt to reduce pet stress
Rated 4.3 out of 5 on Amazon.ca, based on more than 600 reviews
---
Like what you see? Check out our Shop the Weather articles for more must-have product recommendations.
---
Our trusted Product Specialists recommend high-quality items that we think will enhance your experience with Canadian weather conditions. Prices and availability of items are accurate at the time of publication and are subject to change.
Thumbnail image credit: Alex Jones/Unsplash