Thursday, November 17th 2022, 11:45 am - From super fun snow toys and the top toboggans to cozy hats and waterproof mitts, this holiday shopping list is kid-approved!
The Weather Network / MétéoMédia is reader-supported. When you buy through links on our site, we may earn a commission.
When you're a kid in Canada fortunate enough to experience the wonders of winter, there's no better feeling than whizzing down the snow-covered hills on a snow racer followed by a tasty cup of hot chocolate (with extra marshmallows!). Here's a list of our top recommendations for enjoying the snow after school, on weekends, and over the holiday break.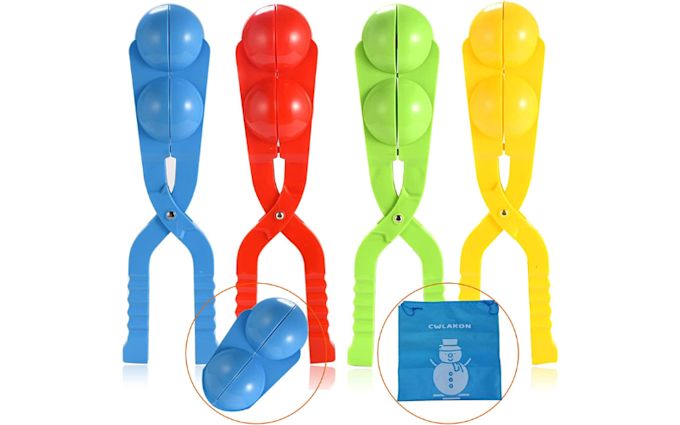 Rated 4.4 out of 5 on Amazon.ca
Show up prepared for the neighbourhood snowball fight with this easy-to-use snowball maker. When you place an order, you'll be shipped two makers in randomly selected colours. Reviews indicate they are sturdy, durable, and provide great outdoor fun. They also come in a handy storage bag you can toss in the car or hang in your mudroom.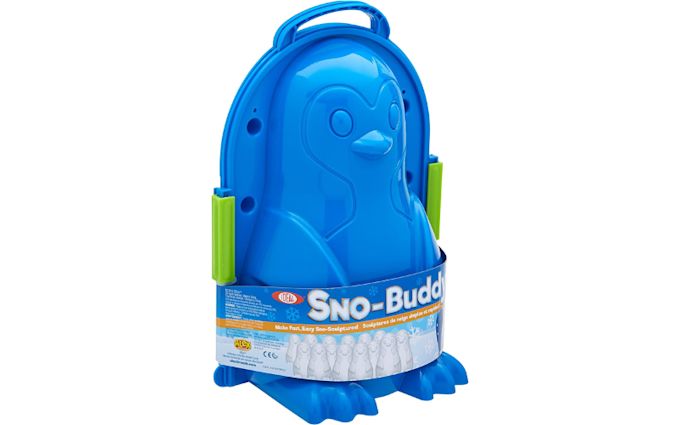 Rated 4.6 out of 5 on Amazon.ca
Snow moulds are all the rage; this one is recommended for children five years of age and older. Instantly build a waddle of penguins with this two-piece mould that stands 11 inches tall by seven inches wide. The Sno-Buddy works best with packing snow or wet-slushy snow so it can hold its shape.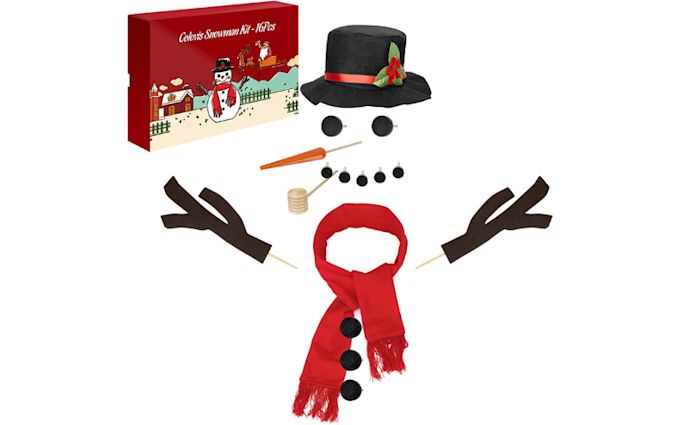 Rated 4.7 out of 5 on Amazon.ca
Do you want to build a snowman? It is the quintessential winter activity, after all! This snowman decorating kit lets kids be fun and creative as they design their own snowman outside. It includes 16 festive pieces such as a cheery hat and scarf and a cute carrot nose. For double the fun, it's also available in a two-pack.
---
Like what you see? Check out our Shop the Weather articles for more must-have product recommendations.
---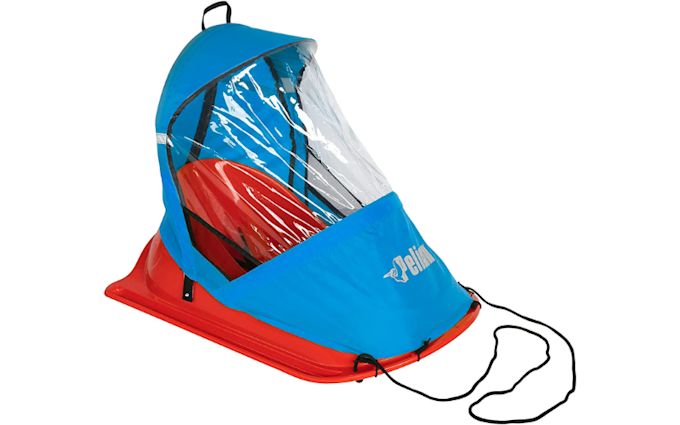 Rated 4.5 out of 5 on Amazon.ca
Bundle up and take your baby through the fresh snow this winter in this baby sled by the popular brand Pelican. The sled features an ergonomic seat with a high backrest and wide base to absorb any bumps along the way. It also comes with a water-repellent protective cover to keep your baby sheltered from the elements. It's recommended for a maximum weight of 30 pounds or children under 24 months.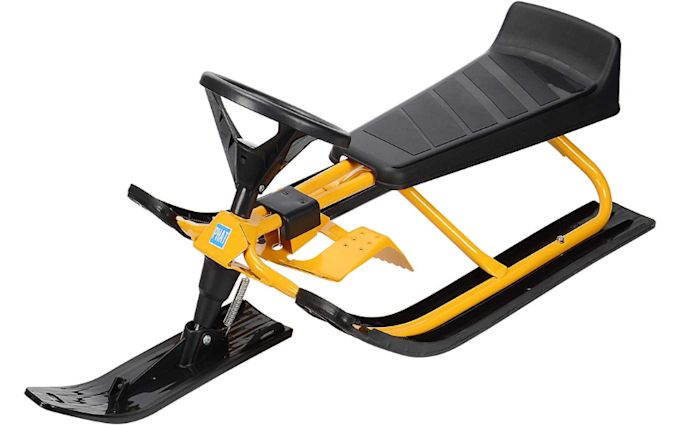 Rated 4.6 out of 5 on Amazon.ca
Be the coolest kid on the hill with this yellow snow racer. It features breaks and a non-slip seat with a strong steel frame all atop three grooved skis for awesome speed. This winter toy is recommended for children over the age of four with a maximum weight of 165 pounds. Bet you'll be the first to the bottom on this slider!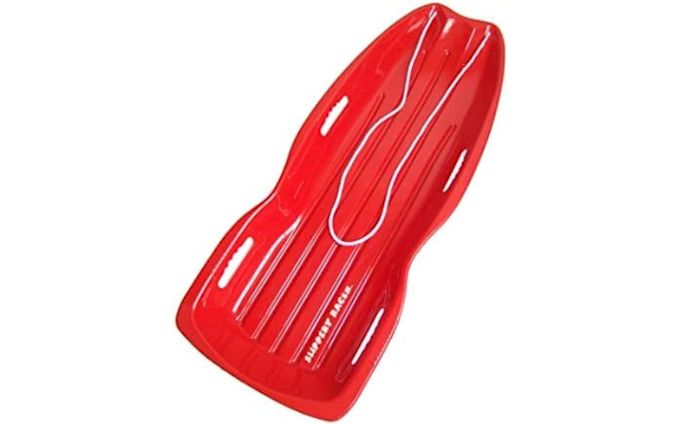 Rated 4.6 out of 5 on Amazon.ca
Weeeeeeeee! Here's that classic red toboggan that's just so much fun to race down the hill with. The Slippery Racer accommodates one or two riders, which is perfect for a child being accompanied by an adult. It's designed for maximum speed and agility and it's built to bend without breaking, so there's no need to worry about a quick directional change on the slopes.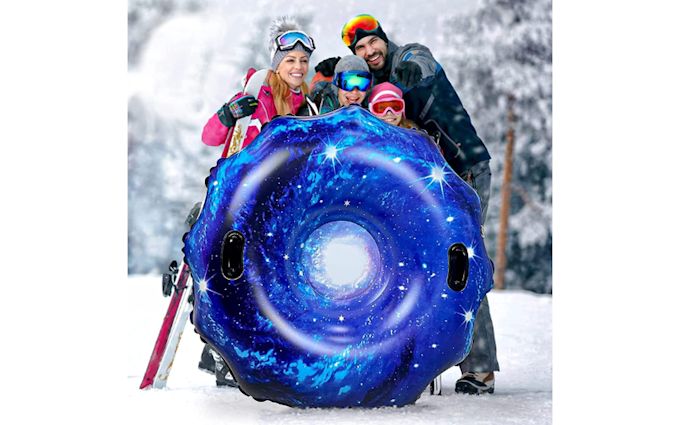 Rated 4.6 out of 5 on Amazon.ca
Snow tubes have become an increasingly popular trend over the past few years and this inflatable tube with a magical winter pattern is no exception. Kids and adults alike will enjoy their ride down the hill as this design comfortably supports two people up to 500 pounds. You can easily use a manual or electric pump to inflate the toy and away you go. The strong material can withstand extremely cold temperatures too, making any winter day a good day to go tubing.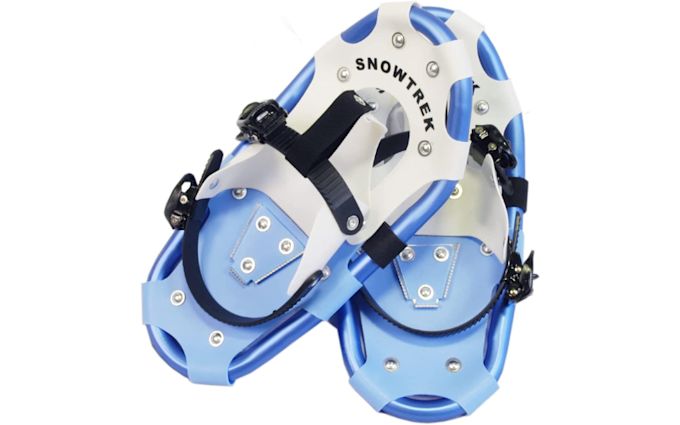 Rated 4.5 out of 5 on Amazon.ca
Winter activities are great for fresh air and exercise. These aluminum snowshoes for kids are designed for beginners and come in seven exciting colours. The frames are made of lightweight and durable tubing and they're equipped with a one-pull adjustable harness for quick fitting. Size and weight recommendations are detailed in the product description.
---
Like what you see? Check out our Shop the Weather articles for more must-have product recommendations.
---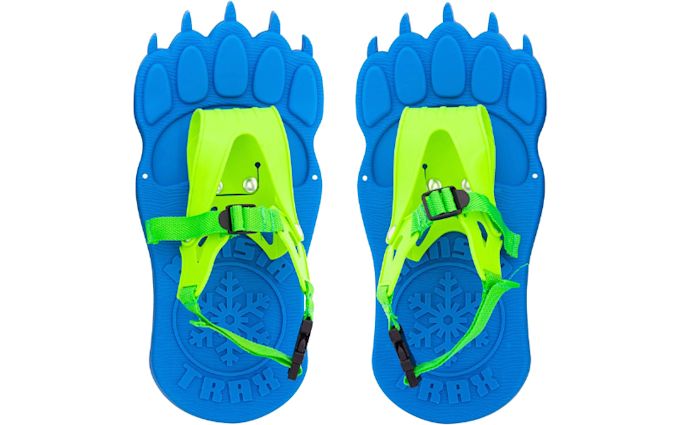 Rated 4 out of 5 on Amazon.ca
Make monster tracks in the snow with these unisex snowshoes for kids! Not only will your neighbours think Bigfoot has passed by their yard, but these snowshoes are guaranteed to bring a smile to your kid's face. They're recommended for up to 80 pounds and fit well with any shoe size plus their high-traction bottom makes it easy to trek through the snow.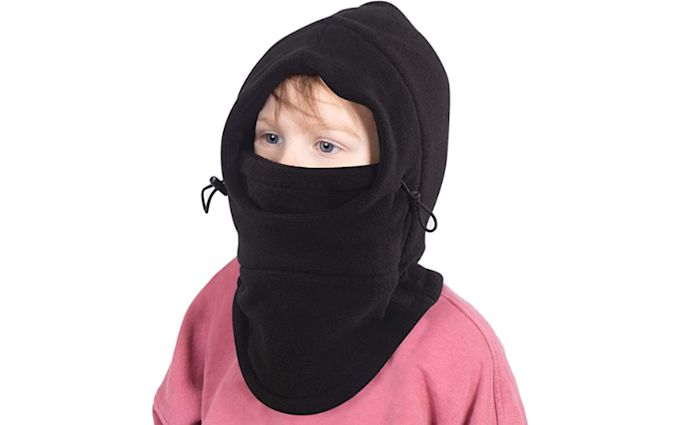 Rated 4.5 out of 5 on Amazon.ca
If your child loves to hit the slopes or simply can't stay inside even on the coldest, most snowy days, this unisex balaclava will help keep your little one warm. In fact, it's even double-layered for extra warmth. It's made of soft windproof fleece with a drawstring closure making it adjustable in size to fit your child's face. The balaclava is available in three different colours and can be worn with a mask or as a hood.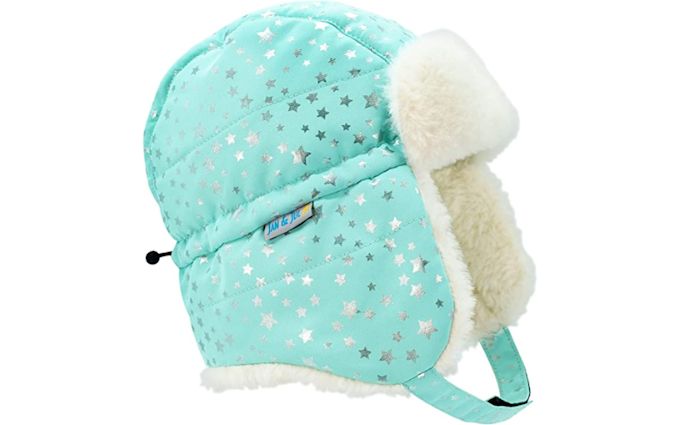 Rated 4.6 out of 5 on Amazon.ca
This Canadian small brand is known for its quality apparel for active kids outdoors. One of the best features of this cozy hat is it's fully adjustable to achieve a perfect fit for your growing child. With ultra warmth from the Thinsulate lining, this hat is also designed with ear flaps lined with super soft vegan faux fur and covered with a water-repellent windproof shell for the best protection from the elements. There are eight different styles available in several sizes, plus it's a number one best seller on Amazon.ca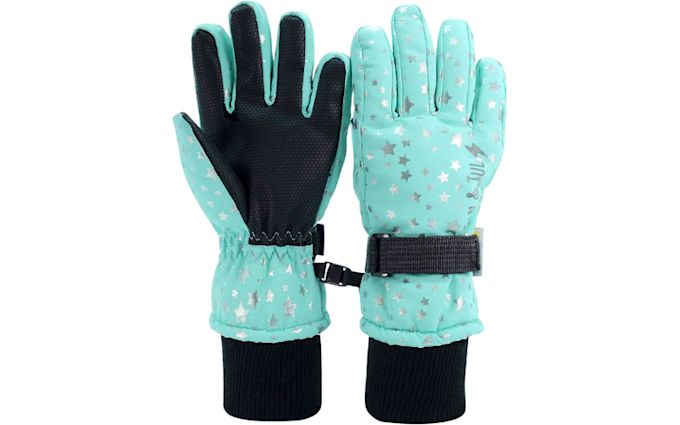 No current rating on Amazon.ca
Even though there are no customer reviews for these super warm mittens, we know they'd be perfect for packing snowballs! Like the hat listed above, they're from the Canadian brand Jan & Jul. These snow gloves provide full waterproof protection, are insulated and fleece-lined, and feature wide soft elastic cuffs with adjustable wrist straps so they stay on. Reflective logos add an element of safety for visibility in blizzard conditions or short winter days. Available in four colours.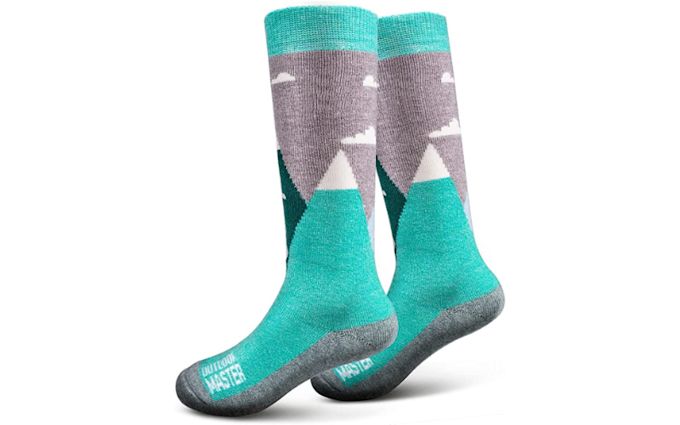 Rated 4.8 out of 5 on Amazon.ca
Keep your child warm and dry with this pair of fun ski socks. They're good to wear on and off the slopes for maximum comfort because they're made of a lightweight, breathable, and moisture-wicking Merino wool blend. Everyone knows kids are always pulling up socks that slip down into their boots, but these are designed with a non-slip cuff that ensures they stay in place. They're also itch-free, machine washable, and come in four different colours.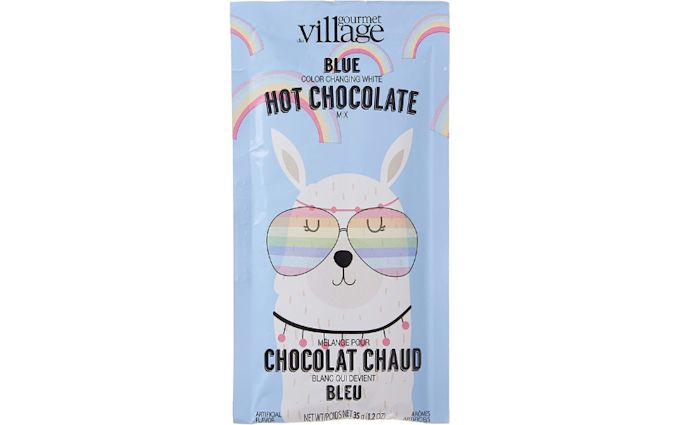 Rated 4.4 out of 5 on Amazon.ca
We've recommended the food products from the Canadian brand Gourmet du Village before because they're always so darn delicious! This unique hot chocolate will be a crowd-pleaser for your kids and their friends after building snow forts outside and it's also a fun stocking stuffer (hint hint). The Llama White Hot Chocolate features a special colour-changing blend that becomes blue - how cool!?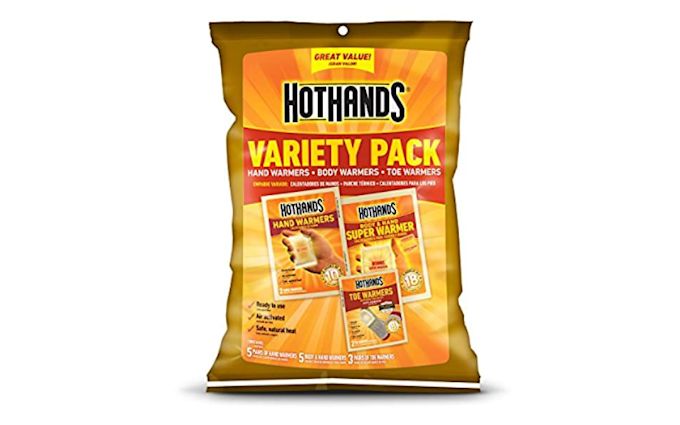 Rated 4.7 out of 5 on Amazon.ca
Let's face it. Kids get cold in winter weather conditions! The Hothands Variety Pack is an easy addition to your day outside. The pack includes 10 hand warmers (five pairs), five body and hand warmers, and six toe warmers (three pairs). Plus, they are incredibly convenient for kids to use. All you need to do is remove them from the package and shake to activate and the warmth will increase within 30 minutes.
---
Like what you see? Check out our Shop the Weather articles for more must-have product recommendations.
---
Our trusted Product Specialists recommend high-quality items that we think will enhance your experience with Canadian weather conditions. Prices and availability of items are accurate at the time of publication and are subject to change.
Thumbnail image courtesy Sergey Platonov/Pexels