Monday, April 4th 2022, 12:30 pm - Home vegetable gardens have grown in popularity over the last couple of years. Here's a selection of raised garden beds that will yield plentiful plants in any outdoor space that gets at least eight hours of full sun each day.
The Weather Network / MétéoMédia is reader-supported. When you buy through links on our site, we may earn a commission.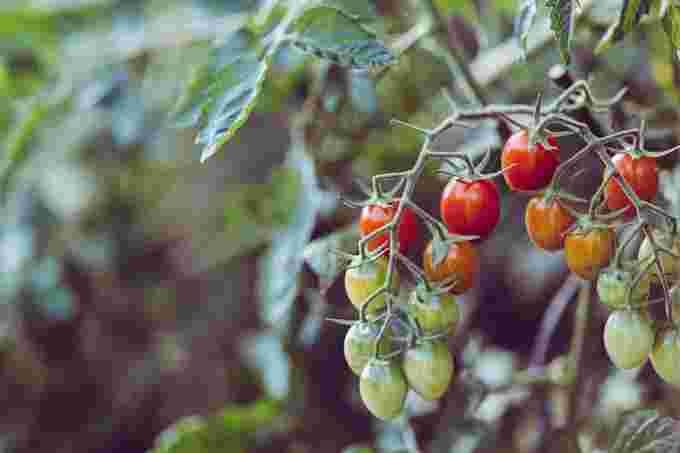 Photo: Markus Spiske/Pexels
Gardeners everywhere are harvesting the benefits of raised vegetable beds. They allow you to garden anywhere, grow more food in less space, plant earlier in the season, manage pests easier, pull fewer weeds because of the density of the plants, and cause less back pain from bending or kneeling in a traditional garden. This list provides you with the top customer-reviewed beds available on Amazon.ca to suit your outdoor space.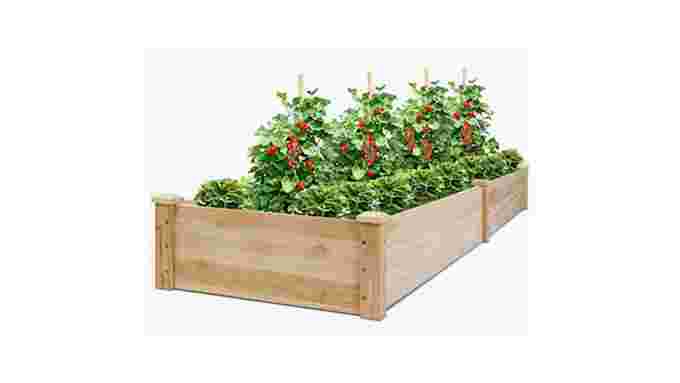 Amazon.ca
This is the quintessential raised garden bed made from natural fir wood, which will weather the elements well. You can start with one, or add several depending on how many vegetable varieties you are planning to grow. The open bottom design provides a better growing capability for plants with long roots. Online reviews indicate it's easy to assemble, and reasonably priced as an option for deep-rooted plants, but some customers suggest treating the wood for extra durability before setting up the bed.
What we like:
Suitable for a backyard with ample space, but could fit onto a deck or patio for plants with shallow roots
Measures 97x25x10 inches with two frames for classifying different plant types
Rated 4.2 out of 5 based on nearly 800 Amazon.ca reviews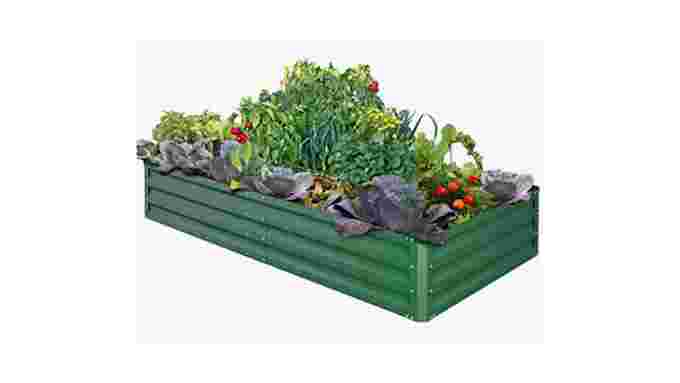 Amazon.ca
You can literally put the petal to the metal if you opt for this rustproof and weather-resistant garden bed. It also features an open bottom design for optimal growing potential, plus that allows for your crops to never get waterlogged. This option also comes with gloves to protect your hands during installation and extra screws for a smooth setup. When compared to other galvanized beds, the Ohuhu design comes with fixed cross-poles to maintain a sturdy and durable shape.
What we like:
Made of thick galvanized steel with environmental baking varnish, safe for your soil
Measures 8x3x1 feet and holds up to 18 cubic feet of soil
Rated 4.6 out of 5 based on more than 200 Amazon.ca reviews
---
Like what you see? Check out our Shop the Weather articles for more must-have product recommendations.
---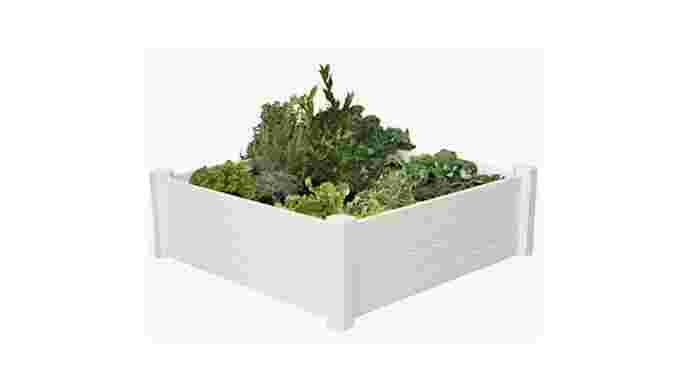 Amazon.ca
If you're looking for a garden bed to fit into a sophisticated backyard, this white vinyl option is an excellent choice. It's not only easy to assemble with a snap into place system, but the UV-resistant vinyl will not rust or rot and you can wipe it down year after year to keep it looking new. This garden bed also has an open bottom design like the ones previously listed. Customers say that while multiple beds don't connect, they look nice placed side by side to create bigger gardens.
What we like:
A stylish option for designer backyards
Measures 48x48x15.5 inches with no tools required for assembly
Rated 4.1 out of 5 based on more than 550 Amazon.ca reviews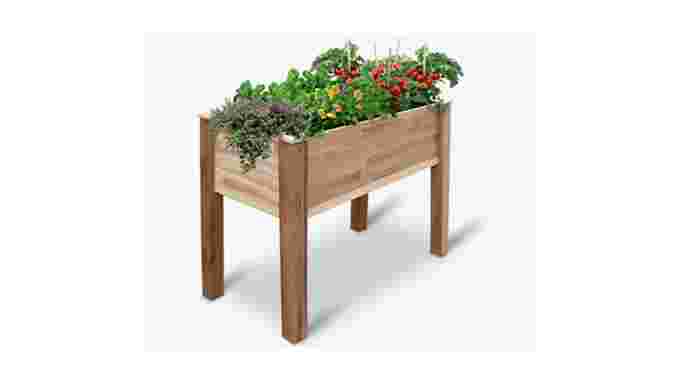 Amazon.ca
A fully upright style of garden bed is an ideal choice for people with bad backs, muscle strains, and other ailments that prevent them from bending over or kneeling for long periods of time. This bed comes with a liner to keep soil in place and allow the water to drain as well as easy-to-follow instructions for setup. This taller style will also help protect your plants from rabbits, deer, and other pests searching for a snack.
What we like:
Perfect option for growing an herb garden or any plants above ground in small spaces
Measures 34x18x30 inches with additional sizes available
Rated 4.4 out of 5 based on more than 1,100 Amazon.ca reviews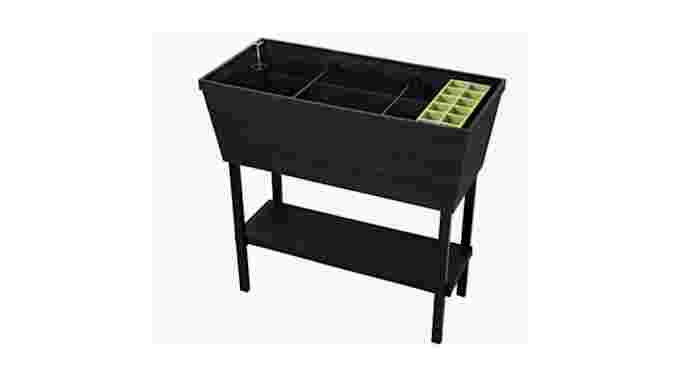 Amazon.ca
This is the Cadillac of garden beds on legs. While it does list at a more expensive price, its glowing reviews and high ratings lead us to believe it's worth ordering. The features include an exterior wood look, bottom shelf for storage, seedling tray, water reservoir, water gauge, drainage tap, large soil capacity, and an ergonomic design. Not only that, but it's made from 70 per cent recycled content and is 100 per cent recyclable when you decide to discard it after years of use! Customers indicate this garden bed is weatherproof, doesn't fade in the sun, and perfectly sized for a condo balcony.
What we like:
Upright garden bed with a lot of practical features for optimal growing in small spaces
Measures 32.3x14.7x30.7 inches
Rated 4.5 out of 5 based on more than 1,500 Amazon.ca reviews
---
Like what you see? Check out our Shop the Weather articles for more must-have product recommendations.
---
Our trusted Product Specialists recommend high-quality items that we think will enhance your experience with Canadian weather conditions. Prices and availability of items are accurate at the time of publication and are subject to change.
Thumbnail image courtesy Sarah Chai/Pexels