Tuesday, July 12th 2022, 9:00 am - Turn your balcony into a summer oasis with these products designed with small spaces in mind.
The Weather Network / MétéoMédia is reader-supported. When you buy through links on our site, we may earn a commission.
Everyone wants to spend as much time as possible outside in the summer, and that's no exception for those who have a small space like a condo or apartment balcony. This list of items will maximize outdoor living by helping you create a relaxing retreat for good weather days and summertime nights. Order one item or the entire collection for a thoughtful, on-trend look for your space.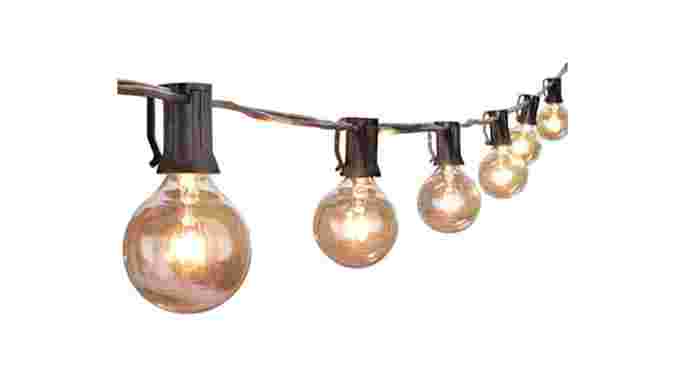 Rated 4.3 out of 5 based on nearly 31,000 Amazon.ca reviews
We've recommended this product before in our article about making the most out of your patio this season. But, these lights are suitable for spaces of any size. Adding a little twinkle to your balcony will make it special when twilight hits. Complete with a weather-resistant design, these string lights come in three lengths up to 100 feet with black or white bases available.
Rated 4.6 out of 5 based on nearly 600 Amazon.ca reviews
A compact side table like this one made of cedar wood can easily tuck into the corners of your balcony. The natural wood finish is in keeping with what's trending for outdoor décor and it can be used for a variety of things like plants, lanterns, or drinks when you're outside lounging. Each tabletop is uniquely carved and will differ from the product image.
---
Like what you see? Check out our Shop the Weather articles for more must-have product recommendations.
---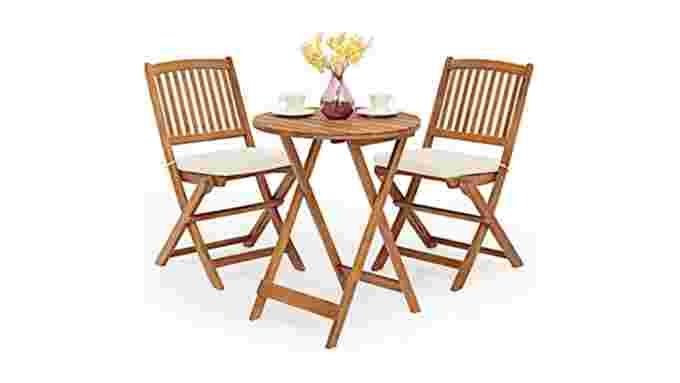 Rated 4.5 out of 5 based on more than 200 Amazon.ca reviews
A small space, calls for appropriately sized furniture. This bistro set is perfect for your balcony because not only is it compactly sized, it is completely foldable if you need to move it out of the way or store it in your locker over the winter. One of the biggest benefits of this set is that it comes with two soft cushions. Wooden chairs, or metal bistro sets, are often uncomfortable to sit in, even for short periods of time. These padded sponge cushions will make your morning coffee time much more enjoyable!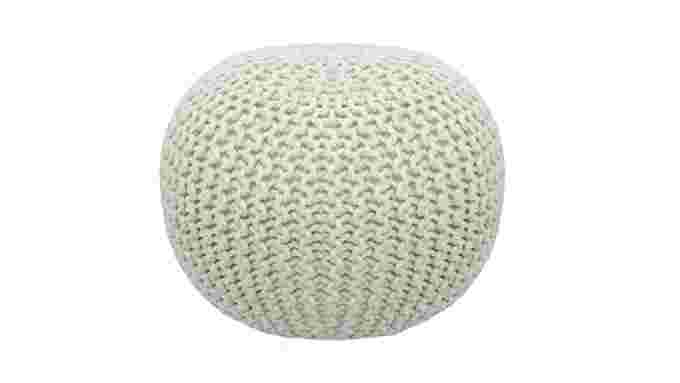 Rated 4.5 out of 5 based on 3,300 Amazon.ca reviews
Pouf! Just like that, you can have additional seating! This knitted ottoman can be used as a footstool or chair. It's available in 13 different colours to suit your style. While the description reads that it's recommended for indoor use only, we don't see any reason why you can't include this on your covered balcony, as long as you don't experience direct rain or intense sun. The good thing about this pouf is it's extremely lightweight so you can open your sliding glass door and easily toss it inside for safe storage.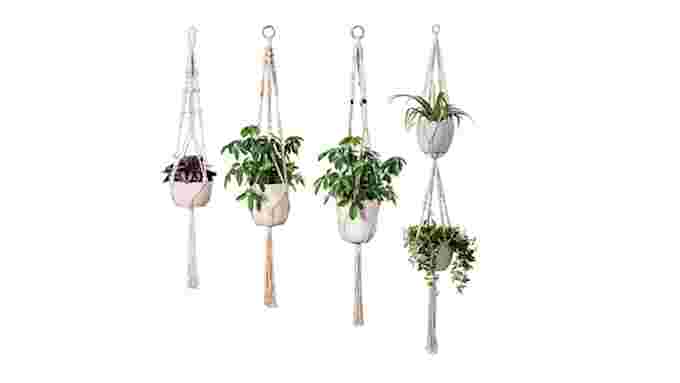 Rated 4.7 out of 5 based on more than 1,200 Amazon.ca reviews
When decorating a small area, remember to maximize the available space in every way possible. Using a cup hook, these macrame plant holders can be suspended from the roof of your balcony or even a divider or wall. Take a trip to your local garden centre and choose a few different plants to add some greenery to your patio. These hangers are marked for indoor or outdoor use, but we recommend keeping them under a covered balcony away from direct weather elements.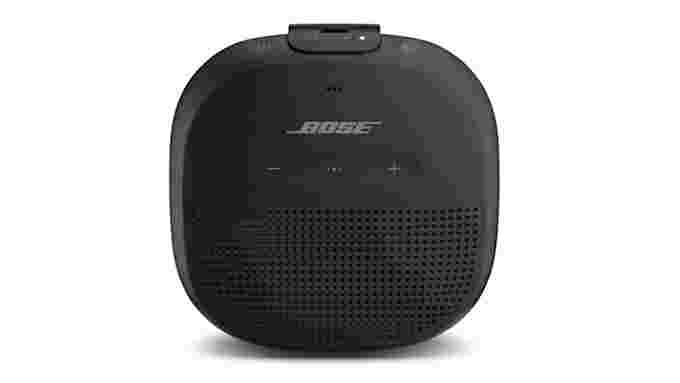 Rated 4.8 out of 5 based on more than 20,800 Amazon.ca reviews
We've recommended this product before for its waterproof capabilities on our list of the best waterproof gadgets you need. This portable speaker plays for up to six hours from a rechargeable battery and wireless Bluetooth pairing. The wireless range is up to 30 feet, making it a simple choice to take on the balcony with you for some rest and relaxation! It also has a built-in speakerphone for taking calls out loud or voice access to your phone's Siri or your Google assistant.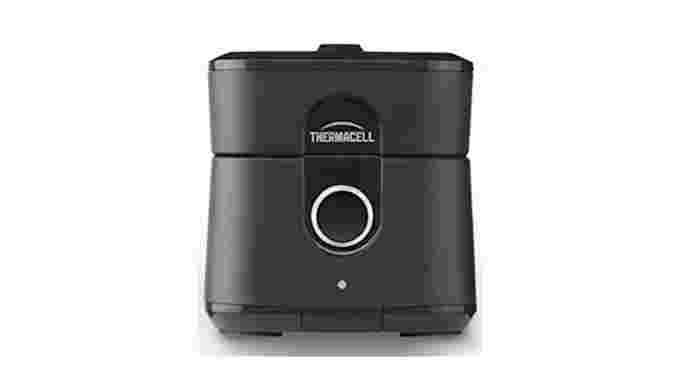 Rated 4.2 out of 5 based on over 100 Amazon.ca reviews
Here's a safe balcony option to keep the mosquitos away so you can sit outside in comfort on summer evenings. The Thermacell Radius Zone creates a 15-foot area of protection without smoke, flames, or citronella making it the perfect choice for condos with fire regulations on their balconies. It comes with a 12-hour refill and a two-year warranty with purchase.
Rated 5 out of 5 based on Ruggable.com reviews
Pull your whole balcony décor look together with this statement rug that's available in several sizes from reputable brand Ruggable. The Outdoor Tulum Desert Sage Rug has a bold tropical print featuring muted shades of sage green and dark green, terracotta, and cream. This rug will bring together the entire look with the items listed above. It's machine-washable and designed for high-traffic areas that are exposed to the elements. Consider adding a rug pad to ensure your space is non-slip.
---
Like what you see? Check out our Shop the Weather articles for more must-have product recommendations.
---
Our trusted Product Specialists recommend high-quality items that we think will enhance your experience with Canadian weather conditions. Prices and availability of items are accurate at the time of publication and are subject to change.
Thumbnail image courtesy Spacejoy/Unsplash