Tuesday, April 12th 2022, 1:00 pm - With spring on the march, many Canadian homeowners can look forward to their first round of lawn maintenance. Here's what we recommend to get you through the rest of the season.
The Weather Network / MétéoMédia is reader-supported. When you buy through links on our site, we may earn a commission.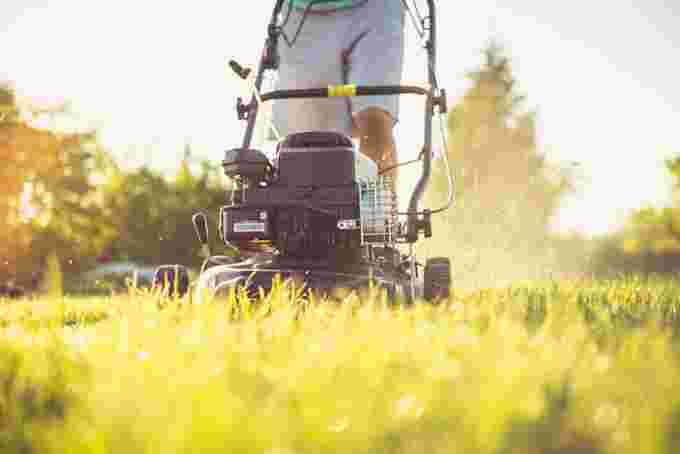 Image: Magic K/Pexels
Temperatures are on the rise. You've cleared wintertime debris off your lawn. You've put down some fertilizer. Perhaps you've even serviced your mower and already made your first pass of the season. Whether you have or not, spring and summer beckon, and now that you've made your first preparations, it's time to plan the rest of the season's lawn maintenance. Here's what we suggest.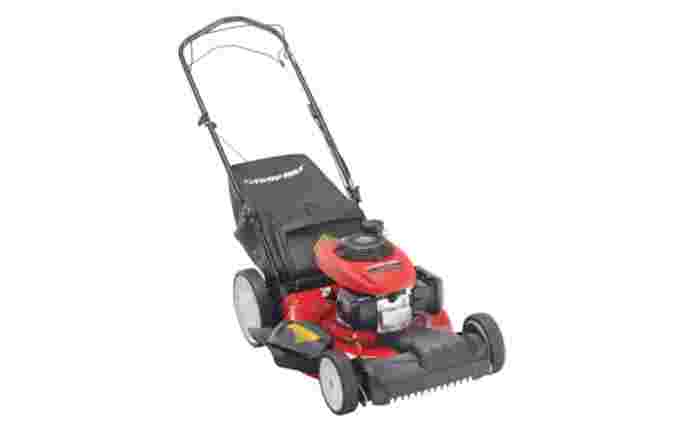 Canadian Tire
We hope you already have your trusty mower on hand for the season ahead, but in case you're new to owning a lawn, or your usual machine is getting a little long in the tooth, we suggest this Troy-Bilt self-propelled forward-wheel-drive mower. Its six-position front and rear wheel adjustments can adapt it to the demands of the task, and on a personal level, this particular model and its predecessors have made taking charge of my own lawn hassle-free.
What else we liked:
Includes rear-bag collection, mulching and side-discharging options
Autochoke makes for an easier and faster start, with no priming required
Top seller on CanadianTire.ca, rated 4 out 5 by around 150 reviewers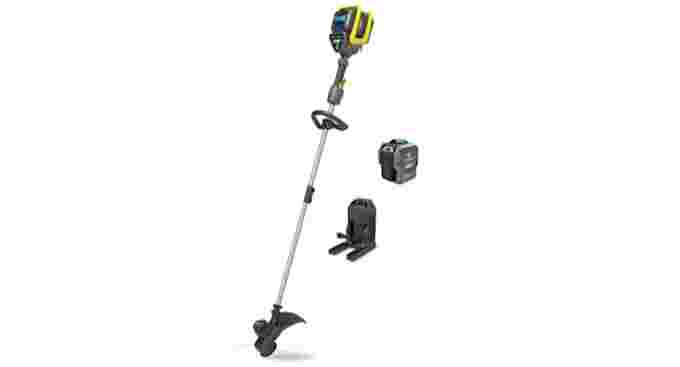 Canadian Tire
No matter how good your mower, there will always be places it can't reach. For that, we have grass trimmers like this one from Yardworks, and this time we've opted for the cordless, electric option. With a runtime of up to 35 minutes, and a chargetime of around two hours, this gadget's 13-inch reach will be more than enough for your needs unless you have an exceptionally large property.
What else we liked:
System draws air through the battery, reducing overheating
Comfortable handles
Very popular among users who bought it from CanadianTire.ca, with a 4.7 out of 5 rating
---
Like what you see? Check out our Shop the Weather articles for more must-have product recommendations.
---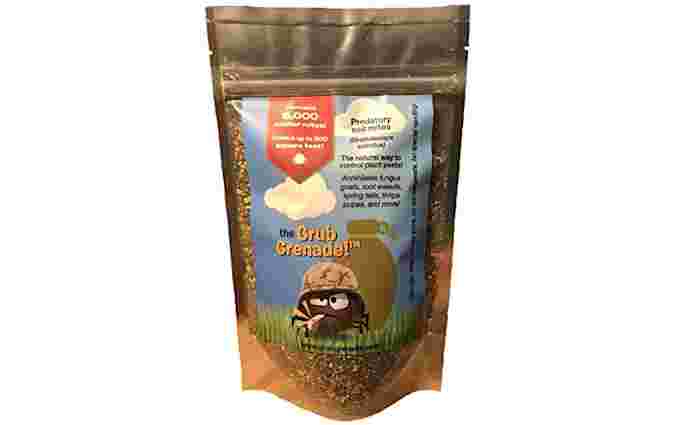 Amazon.ca
Parasites can be a real pain when you're perfecting your lawn, and rather than chemical solutions, many opt for more biological solutions, like this made-in-Canada 'grub grenade'. Containing thousands of predatory soil mites that are natural predators of many common lawn pests, we especially liked how the manufacturer will deliver it to a local Canada Post location if the forecast shows your porch temperature is too cold or too hot, so as to avoid the living mites dying before they can be sprinkled over your lawn.
What else we liked:
More than 5,000 mites will cover up to 500 square feet, but packages of up to 25,000 mites can be purchased
Effective against fungus gnats, pupating thrips, root weevils, root aphids, pathogenic nematodes, and others
Rated 4 out of 5 on Amazon.ca, based on reviews from around 500 buyers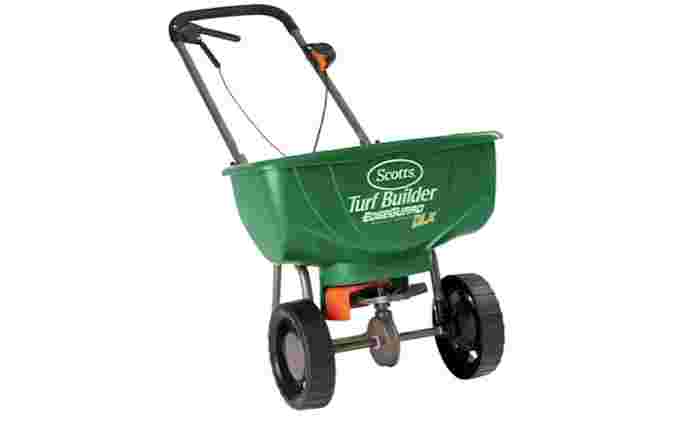 Canadian Tire
Fertilizer is recommended in the early spring, but reapplying every few weeks can really bring out the best in your lawn. A bit of mechanical assistance can help with that last requirement, and for that, we recommend the Scotts™ Turf Builder Deluxe Edgeguard Spreader. It's manually operated, and this deluxe version has slightly more features to control the spread, justifying the slightly higher price tag compared to other versions from the same manufacturer.
What else we liked:
Simple controls include a precision dial to determine your fertilizer spread
Cushioned handle for comfortable grip
Rated 4.1 out of 5 by Canadiantire.ca users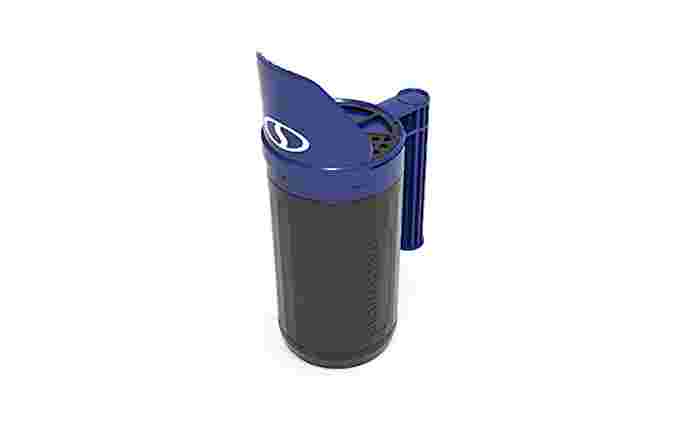 Amazon.ca
That wheeled spreader up above is good for larger lawns, but if you've got a smaller one, or would like something handy to help touch up a few spots with some grass seed, try this Snow Joe Handheld All-Season Multi-Purpose Spreader from Snow Joe. We liked it enough to recommend it for spreading salt ahead of icy weather, and it can do the job just as well when spreading fertilizer or seed.
What else we liked:
Adjustable dial for finer or more coarse materials
2.5-litre capacity
Rated 4.5 out of 5 by around 500 Amazon reviewers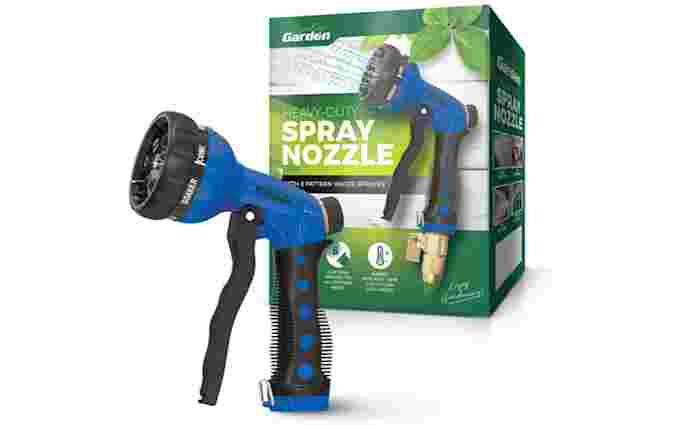 Amazon.ca
Your lawn needs regular doses of moisture each week to grow properly, and the fact is those proverbial spring showers just aren't always reliable. When you have to take matters into your own hands, we have the Signature Garden Heavy-Duty Spray Nozzle, with its comfortable design and multiple spray settings, depending on how much of a soaking the grass will need.
What else we liked:
Metal construction with a baked enamel finish, more durable than plastic
Eight spray settings, depending on the task
Very popular among Amazon.ca users, with a 4.4 out of 5 rating based on more than 4,200 reviews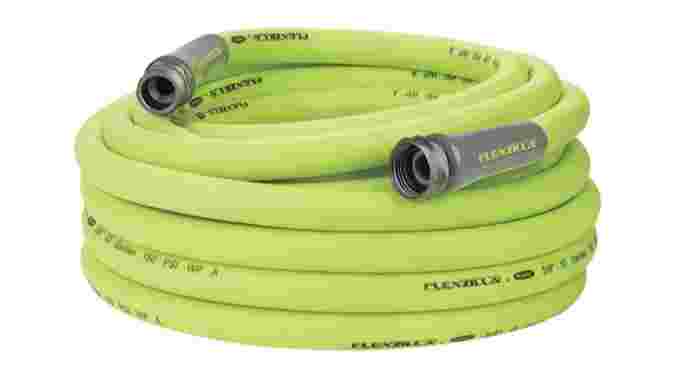 Amazon.ca
While we're on the subject of watering, maybe take a second look at your hose. If it looks like it's seen better days, we'd recommend the Flexzilla Garden Hose as a replacement. It's pricier than others of its kind, but its flexible design makes it far easier to use.
Why we'd order it:
Hybrid polymer construction makes it resistant to kinks, and it lies flat and coils more easily than rubber
Available in 50-foot and 100-foot lengths
Rated 4.6 out of 5 by more than 16,000 Amazon.ca users who reviewed it online
---
Like what you see? Check out our Shop the Weather articles for more must-have product recommendations.
---
Our trusted Product Specialists recommend high-quality items that we think will enhance your experience with Canadian weather conditions. Prices and availability of items are accurate at the time of publication and are subject to change.