Friday, April 15th 2022, 12:30 pm - Is sunny weather in your forecast? Here's a list of top-rated products for connoisseurs of the 'Q, including shredders, smart meat thermometers, grill baskets, and more.
The Weather Network / MétéoMédia is reader-supported. When you buy through links on our site, we may earn a commission.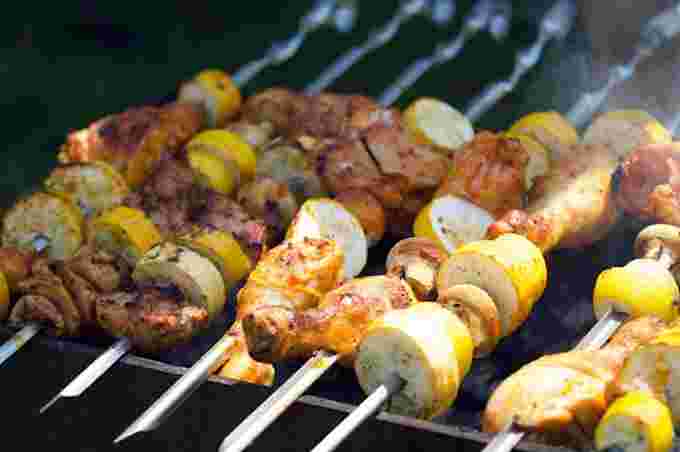 Photo: Alex Belogub/Unsplash
Once you've cleaned your BBQ for the season, it's time to turn your attention to the top grilling accessories. Whether you're replacing some necessary tools or looking to one-up your neighbour this spring, here are five products that really sizzle based on their Amazon ratings.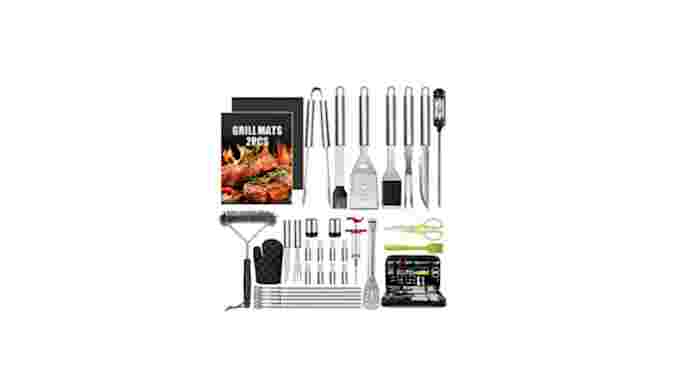 Amazon.ca
Ideal for the brand-new BBQ owner and the grilling gourmand alike, this incredible 34-piece toolset with take your grate from tame to flame! These accessories are made from premium food-grade stainless steel, which is BPA-free, durable, rust-proof, and dishwasher safe. Customers like that this complete set comes in a carrying case that makes it easy to take with you when you're planning a picnic or beach cookout.
What we like:
Complete set of tools for any BBQ enthusiast to enjoy at a reasonable price point
Rated 4.6 out of 5 based on more than 3,000 Amazon.ca reviews
Features include long-handled grill tongs, spatula, fork, scissor tongs, meat knife, two basting brushes, two grill cleaning brushes, meat injector, meat thermometer, pepper & salt shakers, eight corn holders, six skewers, grill glove, carry bag, small knife and fork, two grill mats, and kitchen shears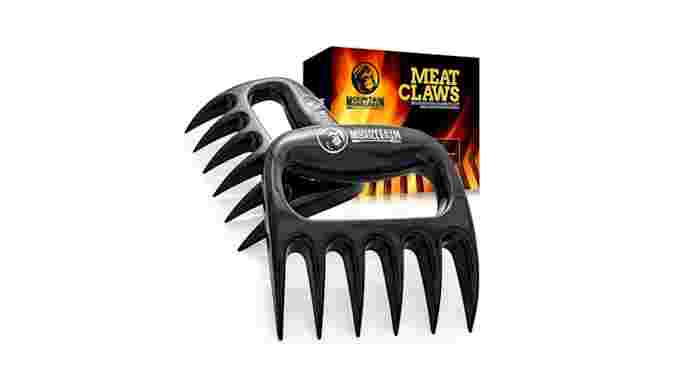 Amazon.ca
If you're looking to try something new on the 'Q this spring, order a pair of Meat Claws shredders. Not only can you shred meat with these tenaciously toothed claws, but you can also use them to lift and serve. Customers say they are easy to use, ultra-sharp, and help hold meat in place to carve.
What we like:
Use this accessory to perfectly shred pork, chicken, and beef when it comes off the grill
Rated 4.6 out of 5 based on nearly 4,000 Amazon.ca reviews
Features include a new solid handle design with plenty of knuckle room
---
Like what you see? Check out our Shop the Weather articles for more must-have product recommendations.
---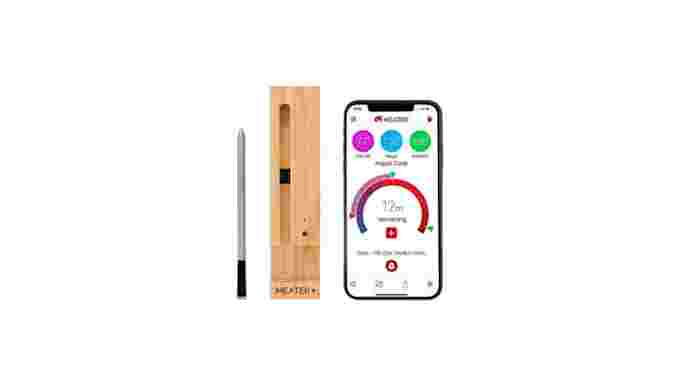 Amazon.ca
This product puts a modern twist on the memorable infomercial 'set it and forget it'! The MEATER Plus is the first completely wireless smart meat thermometer to monitor your cooking through a free app. A guided cook system walks you through every step of the cooking process and will also send you alerts based on temperature and time so you can step away from the grill and relax!
What we like:
Designed for technologically-inclined grillers
Rated 4.5 out of 5 based on nearly 16,000 Amazon.ca reviews
Features include two sensors and one probe to monitor the internal and external temperature of meat simultaneously, full connectivity suite to monitor your cooking from a phone or tablet over Bluetooth, or opt to extend your range using MEATER Link WiFi and MEATER Cloud to use Alexa and monitor from a computer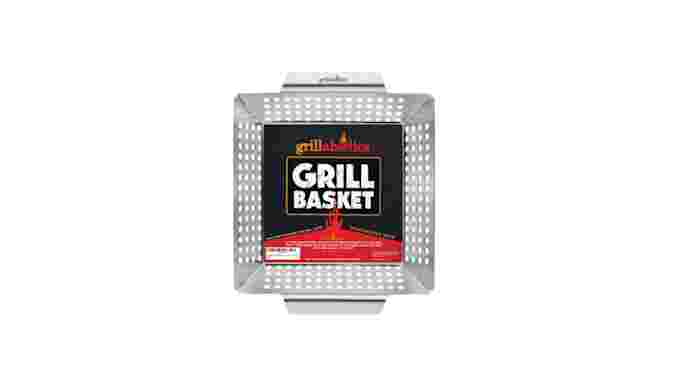 Amazon.ca
Give your veggies a smokey flavour by cooking them in this stainless steel basket on your BBQ. Suitable for gas or charcoal grills, raised edges keep food inside the basket while holes allow heat and smoke to pass through and cook your food to perfection. Customers say it's a good-sized basket and some say they also use it for grilling shrimps.
What we like:
Extra-large basket for grilling enough vegetables for your backyard guests
Rated 4.7 out of 5 based on more than 2,000 Amazon.ca reviews
Features include stainless steel construction, dishwasher safe for easy clean-up, curved handles for carrying, and a lifetime money-back guarantee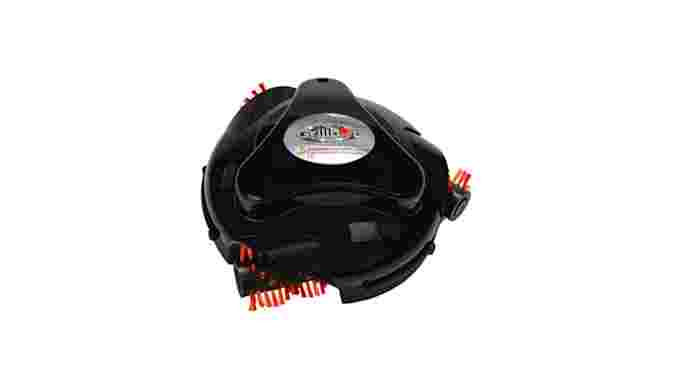 Amazon.ca
Eliminate the elbow grease with this automatic cleaning robot that will tackle your charred, dirty grill whether it's hot or cool. All you need to do is press a button and a sophisticated computer directs the Grillbot for up to 20 minutes of cleaning time. Top reviewers say it works exactly as described and others indicated the price point was too high for their needs (robots aren't cheap these days).
What we like:
Put an end to scrubbing, brushing, and scraping your dirty grill with this cleaning robot
Rated 4.3 out of 5 based on more than 250 Amazon.ca reviews
Features include its compact size with three powerful independent motors, a rechargeable lithium ion battery, and three dishwasher safe nylon brushes
---
Like what you see? Check out our Shop the Weather articles for more must-have product recommendations.
---
Our trusted Product Specialists recommend high-quality items that we think will enhance your experience with Canadian weather conditions. Prices and availability of items are accurate at the time of publication and are subject to change.
Thumbnail image courtesy Maude Frederique Lavoieha/Unsplash