Wednesday, July 13th 2022, 11:15 am - If you're fed up with cords and wires (as we are!), here's a good place to start.
The Weather Network / MétéoMédia is reader-supported. When you buy through links on our site, we may earn a commission.
With the rise of rechargeable batteries, it's easier than ever to dispense with power cords and the non-rechargeable variety. Whether it's cleaning your home, keeping cool, or even just making sure your phone goes longer without needing a charge, let us help you get a head start with these suggestions.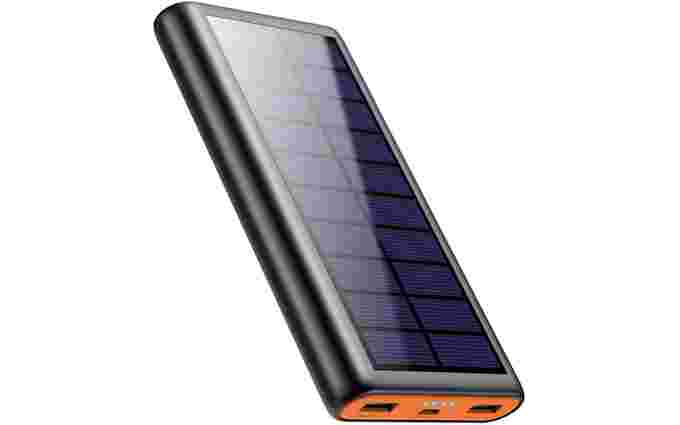 Amazon.ca
Cell phone power banks can be used to extend your phone's battery life without having to plug in the phone itself – but you do, inevitably, have to plug in the power bank itself for recharging. To avoid even that requirement, going solar is always an option, and that's where this power bank from Xooparc comes in. It's compatible with just about every phone and device, and though you can plug it in to charge, its solar cell can free you from being near an outlet for a good long while – especially ideal for camping.
What you need to know:
Compatible with all USB-charged devices, as well as most Apple and Samsung smartphones
26800mAh capacity
Top seller for solar-charged power banks on Amazon.ca, where it has a rating of 4.2 out of 5, based on more than 4,200 reviews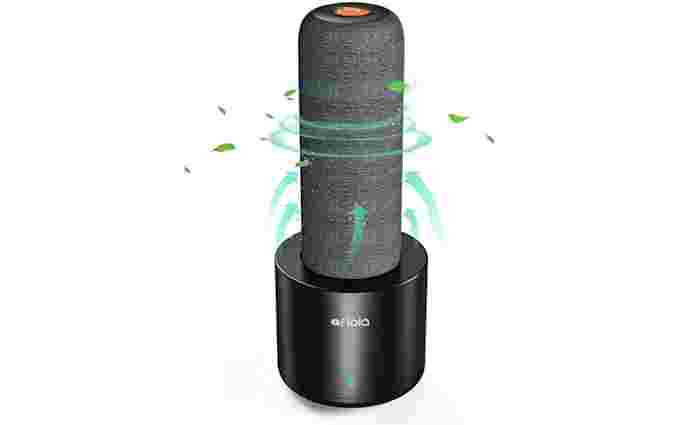 Amazon.ca
Much of Canada experiences humid summers, which isn't always ideal. A dehumidifier is a good idea for places where excess moisture should be avoided, and if you prefer the wireless variety (say, for smaller spaces like closets, wardrobes, cars and RVs), this is one to look at. It relies on silica beads to silently absorb moisture with no power required, though it does need to be periodically plugged into an included heating base for recharge.
What you need to know:
Circular design maximizes moisture absorption surface
Works effectively in spaces up to 54 square feet
Rated 4.5 out of 5 on Amazon.ca, based on around 450 reviews
---
Like what you see? Check out our Shop the Weather articles for more must-have product recommendations.
---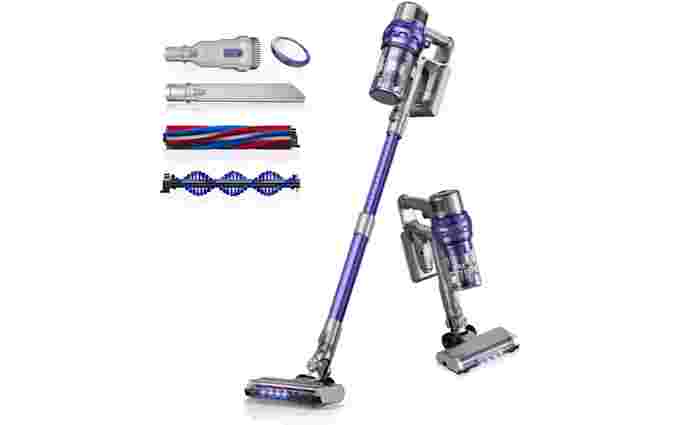 Amazon.ca
I used to dread having to haul around a clunky vacuum and continually having to rearrange a power cord any time I needed to clean my house, but that dread pretty much disappeared when I switched to a cordless stick vacuum. They can be a little pricey, but this one is about mid-range, and offers up to 30 minutes of suction, with a four-hour charge time. It's also lightweight and less noisy than the corded variety.
What you need to know:
Runs on detachable 2600mAh battery
Multiple attachments included, including separate brushes for carpet and hardwood
Rated 4.3 out of 5 on Amazon.ca, based on more than 2,000 reviews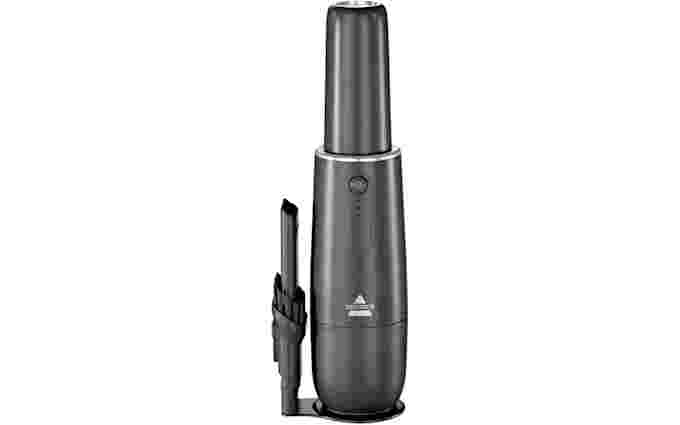 Amazon.ca
A full-fledged vacuum cleaner can be a bit of a blunt instrument in some cases, like cleaning car surfaces or furniture crevasses, so it's a good idea to use a smaller hand-held in that case. We really liked this one – small and sleekly designed, with a 12-minute runtime, it'll do the small jobs with aplomb.
What you need to know:
Includes 2-in-1 crevice tool and dusting brush
Bissell puts a portion of sales toward its pet rescue foundation
Rated 4.2 out of 5 on Amazon.ca, based on more than 12,000 reviews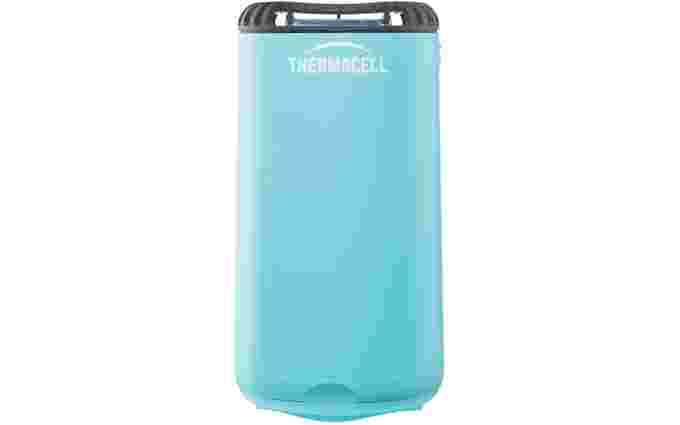 Amazon.ca
This is one of the more popular mosquito repellent options among those who purchased it from These repellent mats can keep bugs away within a 15-foot radius for up to four hours each, and a separate fuel cartridge removes the need for cords altogether, making it good for camping trips as well.
What you need to know:
Three colour options
Includes fuel cartridge and three unscented repellant mats
Rated 4.4 out of 5 on Amazon.ca based on more than 130 reviews
Amazon.ca
There are more than a few rechargeable fans out there, but this one stands out due to its flexible arms, allowing you to attach it just about anywhere you need it, including your car, particularly useful for adults, kids, or pets.
What else you need to know:
Cool air, anywhere
Cordless and powered by a rechargeable battery
Rated 4.4 out of 5 based on an impressive 22,400 Amazon.ca reviews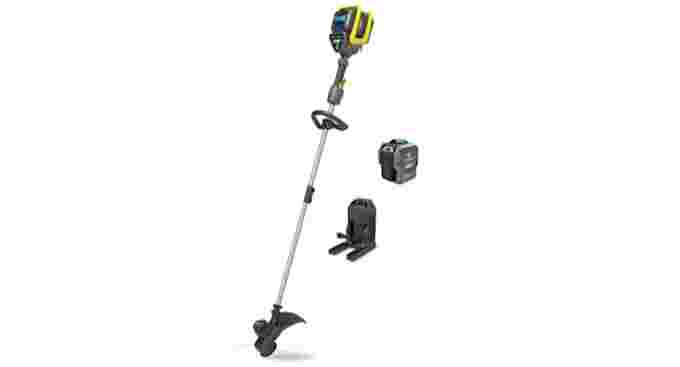 Canadian Tire
An all-electric mower can be a bit beyond the budget, so why not ease into cordless yard maintenance with a grass trimmer, like this one from Yardworks. With a runtime of up to 35 minutes, and a charge time of around two hours, this gadget's 13-inch reach will be more than enough for your needs unless you have an exceptionally large property.
What you need to know:
System draws air through the battery, reducing overheating
Comfortable handles
Very popular among users who bought it from CanadianTire.ca, with a 4.7 out of 5 rating
---
Like what you see? Check out our Shop the Weather articles for more must-have product recommendations.
---
Our trusted Product Specialists recommend high-quality items that we think will enhance your experience with Canadian weather conditions. Prices and availability of items are accurate at the time of publication and are subject to change.
With files from Nicole Hilton