Monday, September 19th 2022, 11:30 am - Those fall leaves have to come down sometime.
The Weather Network / MétéoMédia is reader-supported. When you buy through links on our site, we may earn a commission.
With fall weather not too far off, we're sure your thoughts are turning to the good things the season has to offer, like the splendid colours that are about to bloom. But beyond those colours are your fall raking and other end-of-year yard chores. Best get ahead of them now with this selection of the best tools we could find for you.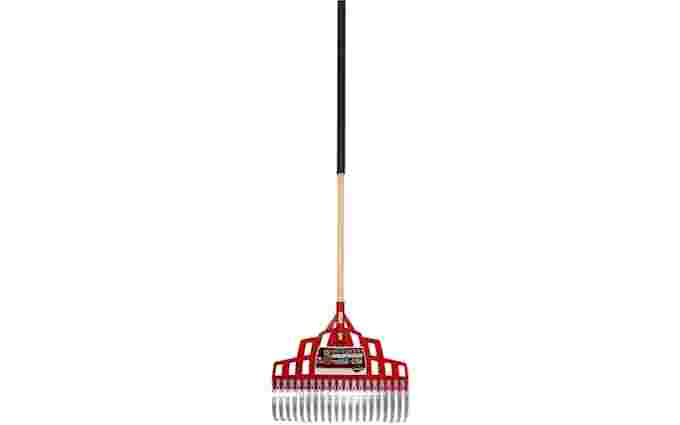 Amazon.ca
There's a case to be made against raking your leaves in the fall, but for those who just gotta rake 'em all, having a substandard rake makes the process rougher than it needs to be. This season, invest in something sturdy like this offering from Garant. With 20 steel tines, this beast of a rake can help you gather up everything from leaves to pine cones and stones.
Best features:
Features comfort grip for easier handling
Poly and steel head tines
Rated 4.5 out of 5 on Amazon.ca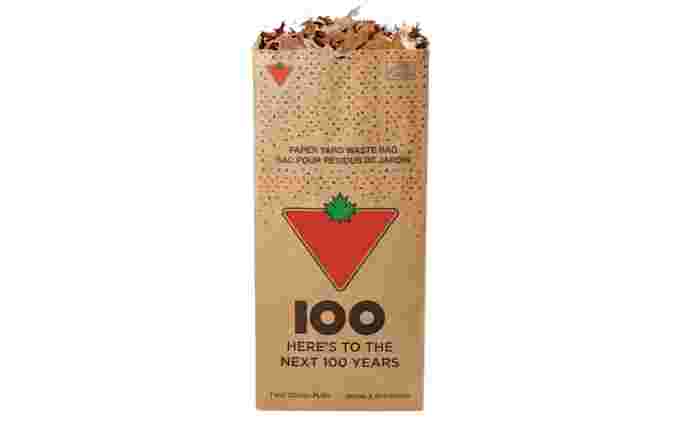 Canadian Tire
Of course, whether it's leaves or fallen branches or other yard waste, you'll need bags for them. There's a reason the variety from Canadian Tire is so popular. Easy to use, and made of recyclable paper, they're a must-have year-round addition to your gardening shed.
Best features:
Two-ply design resistant to ripping, even when damp after the rain
Easy to stand up while filling
Rated 4.5 out of 5 on CanadianTire.ca
---
Like what you see? Check out our Shop the Weather articles for more must-have product recommendations.
---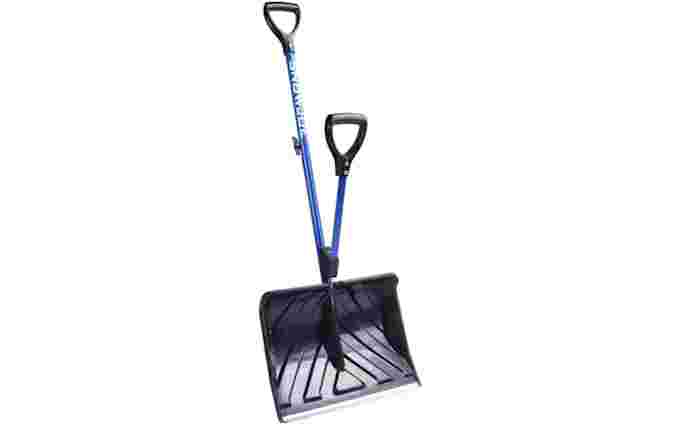 Amazon.ca
You may be asking (perhaps a bit reproachfully), what a snow shovel is doing on a list of fall yardwork gear? Winter's not THAT close. But keep that leaf pile of yours in mind: whether you're shovelling it into your flower beds as mulch, or into yard waste bags for disposal, using a shovel is a lot more efficient than a spade or your bare hands. And, of course, it'll come in handy when the snow DOES come, so now's the time to take a look at your own snow shovel and consider upgrading.
Best features:
Spring-assist handle
Ergonomic double grip
Rated 4.3 out of 5 on Amazon.ca, based on more than 21,000 reviews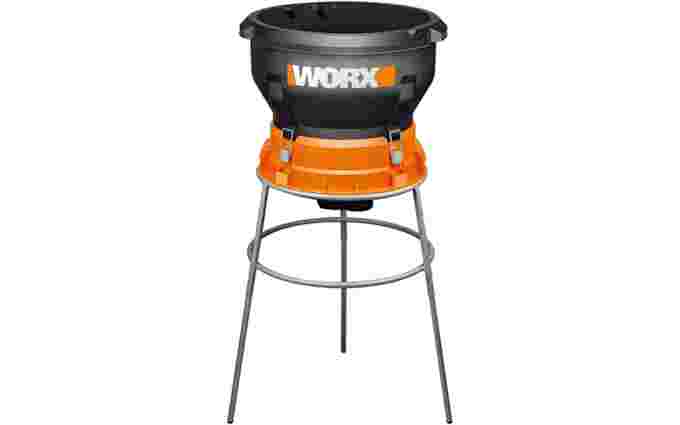 Amazon.ca
If you prefer to keep your leaves for mulching to set up your flower beds for success, that task is a lot less onerous when you've got a proper mulcher. We like this one from Worx. It's an attractive design, does the job well, and it's satisfying to watch those big leaf piles slowly be shredded on their way into a bag placed beneath the mulcher.
Best features:
13 amp corded electric
Includes clean air motor cooling system and an easy start-stop system
Rated 4.3 out of 5 on Amazon.ca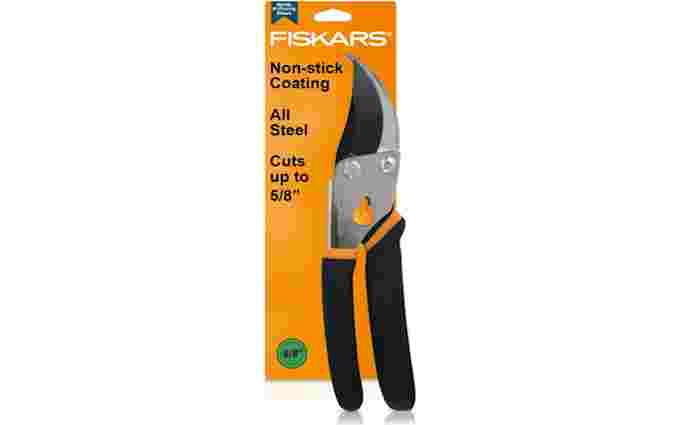 Amazon.ca
Fall is also a good time for pruning and cutting back bushes and low-hanging tree branches, to give you a nice head start in the spring. We'll start with some simple hand pruners, with this option from Fiskars leading the pack.
Best features:
All-steel blade with low-friction coating
Sap groove prevents sticking when cutting tree branches
Rated 4.6 out of 5 on Amazon.ca, based on an astounding 31,000 reviews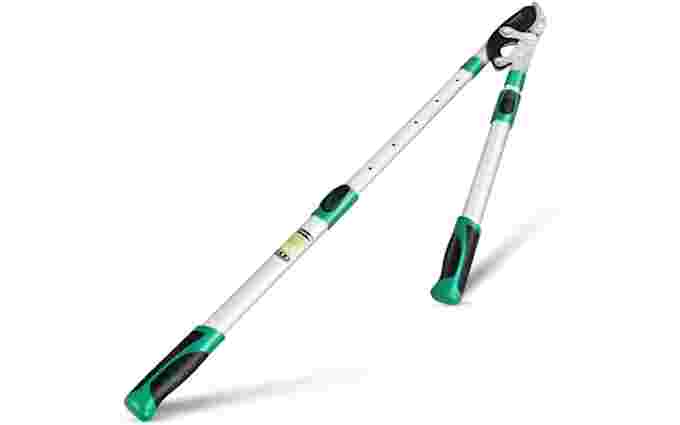 Amazon.ca
For those higher branches, you'll be wanting something with a bit more reach. If you're going in for a good pair of lopping shears, you want to make sure to get the extendable variety. This option from Ymachray fits that bill, with carbon steel blades and a comfortable grip. You'll be snipping those hard-to-reach mid-sized tree limbs in no time.
Best features:
Telescopic up to 41 inches
2-inch cutting capacity
Rated 4.5 out of 5 on Amazon.ca
Amazon.ca
Shears are all very well and good, but sometimes, the job calls for a good saw. For small to mid-sized jobs, a pruning saw is your best bet, and this three-in-one option, featuring three blades depending on the task, looks the best to us. Aside from its sturdiness, it also fits our ethos here at Shop The Weather: multi-use tools are great value for money.
Best features:
Can lock into two different angled positions, depending on your needs
Includes nylon sheath
Rated 4.6 out of 5 on Amazon.ca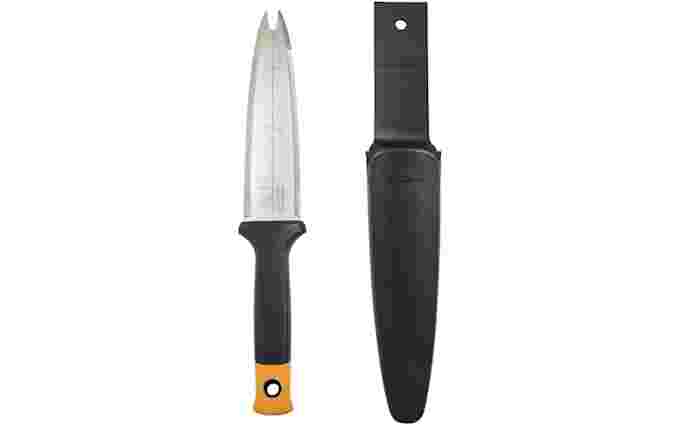 Amazon.ca
Speaking of multi-purpose, here's something you'll definitely want for your gardening toolkit, in any season. Hori Hori knives are specifically designed for a variety of uses, and this one from Fiskars is no exception. The two-sided blade features a precision edge and serrated edge for whatever cutting you need, as well as a forked tip for easy weeding and a built-in measurement ruler. Just a wonderful little tool.
Best features:
Stainless steel blade
Comes with sheath
Rated 4.7 out of 5 on Amazon.ca
---
Like what you see? Check out our Shop the Weather articles for more must-have product recommendations.
---
Our trusted Product Specialists recommend high-quality items that we think will enhance your experience with Canadian weather conditions. Prices and availability of items are accurate at the time of publication and are subject to change.
Thumbnail image: Lynda Grasso/Unsplash