Wednesday, November 23rd 2022, 9:00 am - Making the most of your indoor down time before true winter cold arrives is a smart move.
The Weather Network / MétéoMédia is reader-supported. When you buy through links on our site, we may earn a commission.
Fall has its ups and downs, but often it'll feel more like winter than a pleasant shoulder season – and no matter what, the days are still getting darker, and will stay dark for months before warmth returns. In a country like this, winter self care is critical. If you or a loved one want to up your relaxation game on days that call for indoor coziness, here's what we recommend.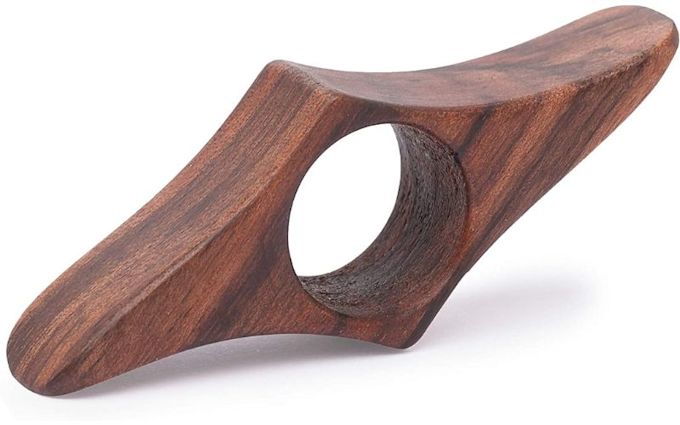 Amazon.ca
Curling up somewhere with a good book is plenty of people's idea for a great way to pass a gloomy fall or winter afternoon. If your chosen tome is of the paperback variety, this nifty little thing will be your friend: it's a dedicated page holder, designed to work using just your thumb and a bit of pressure, without damaging the book. Great if you don't want to have to worry about sore fingers or awkward positioning while trying to sip some coffee during reading time or suchlike.
Why we picked it:
Makes reading with one hand easy and comfortable
Made from walnut, comes in four sizes to fit any thumb
Rated 4.4 out of 5 on Amazon.ca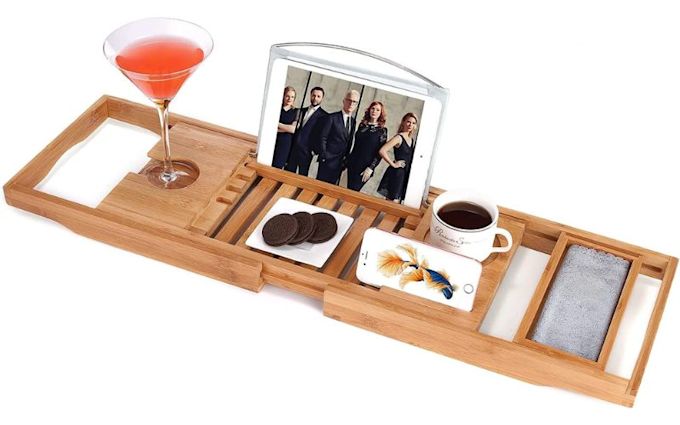 Amazon.ca
Seasonal blues have few finer cures than a nice hot bath, and reading in the tub is a special kind of luxury – provided you don't drop your chosen volume, of course. Make it extra luxurious with this bath tray caddy, with plenty of space for you to pair your reading with a cup of tea or coffee, and even a slot for a wine glass that'll keep it from tipping over in between sips. Just lovely.
Why we picked it:
Lightweight, bamboo construction, easily adjustable to fit your tub
Includes nooks for your phone, small hand towel, coffee cup and wine glass
Rated 4.6 out of 5 on Amazon.ca
---
Like what you see? Check out our Shop the Weather articles for more must-have product recommendations.
---
Amazon.ca
Part of relaxation is calmness, and a noise machine like this Dreamegg is a trusted way to help crowd out unwanted thoughts and unleash your inner peace. This product has a selection of white noises, fans, and relaxing nature sounds. It's a great sleep aid, too, suitable for the baby's room while also helping tinnitus patients, shift workers, insomnia sufferers, and people who live in loud environments obtain better quality sleep.
Why we picked it:
A sound machine can help you create a more relaxing environment
Features include a warm glow night light, timer for various settings, volume control, and a convenient headphone jack
Rated 4.6 out of 5 on Amazon.ca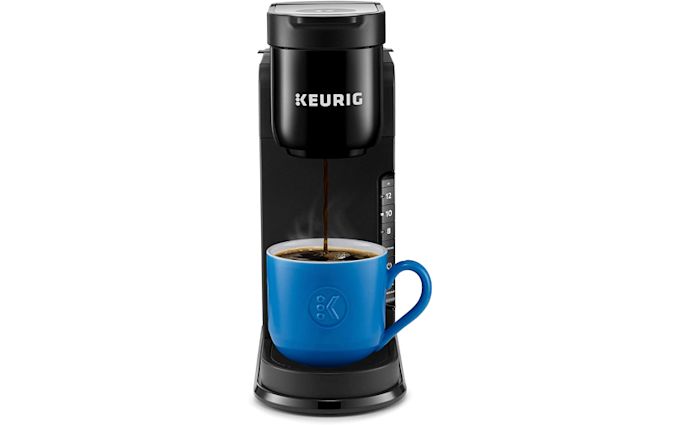 Amazon.ca
A warm cup of coffee is another ally against the cold and gloom. There are plenty of options out there for that, and many opt for this gadget from Keurig. Its single-serve function is certainly convenient, but be mindful of the fact that the brand's signature K-cups can be hard to recycle. If you go this route, consider grinding your own and use a reusable mesh K-cup. They're easy to use, easy to clean, and you can get some here.
Why we picked it:
Three cup sizes (up to 355 millilitres), and a 1.24 litre reservoir
Fits most travel mugs for joe on the go
Rated 4.6 out of 5 on Amazon.ca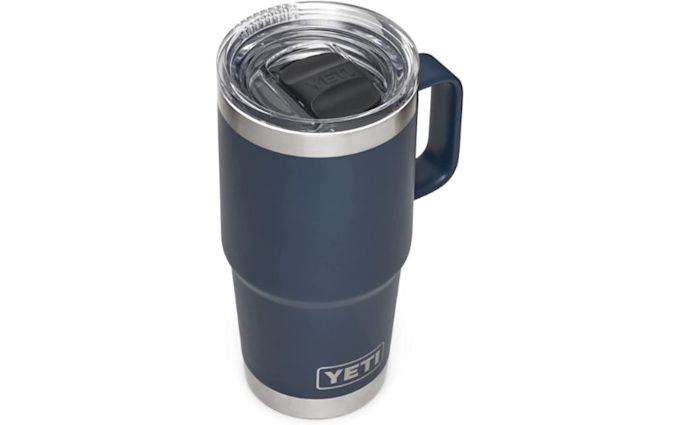 Amazon.ca
A good book and a hot tea or coffee go together like two distinct things that famously complement each other nicely, but a long reading session or bath can sometimes leave your chosen beverage cold. Travel mugs are normally associated with your car, but they'll do in a pinch at home, too, and we especially like this one – it's solid and elegant, and when you've got 'YETI' written on it, you know it will do the job well.
Why we picked it:
Insulated stainless steel construction keeps your drink warm for longer
14 colours to choose from
Bestseller on Amazon.ca, where it has a rating of 4.7 out of 5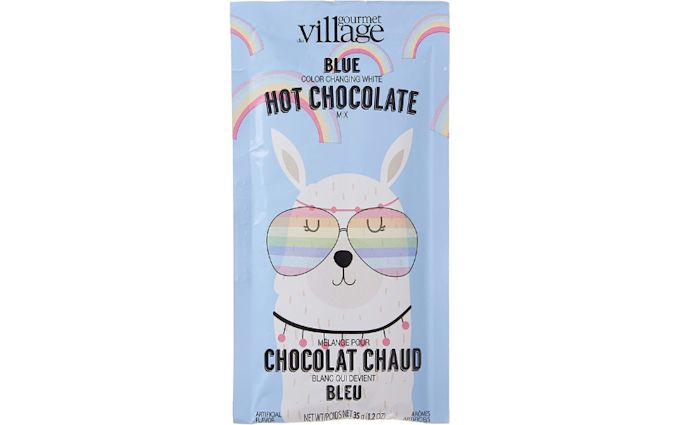 Rated 4.4 out of 5 on Amazon.ca
If neither tea nor coffee are for you, perhaps this pick from Canadian brand Gourmet du Village will do the trick! This unique hot chocolate will fill your belly with seasonal warmth, and it's also a fun stocking stuffer (hint hint). The Llama White Hot Chocolate features a special colour-changing blend that becomes blue - how cool!?
Why we picked it:
Unique design makes it popular among kids and their friends
Gourmet du Village offers several other quirky flavours
Rated 4.4 out of 5 on Amazon.ca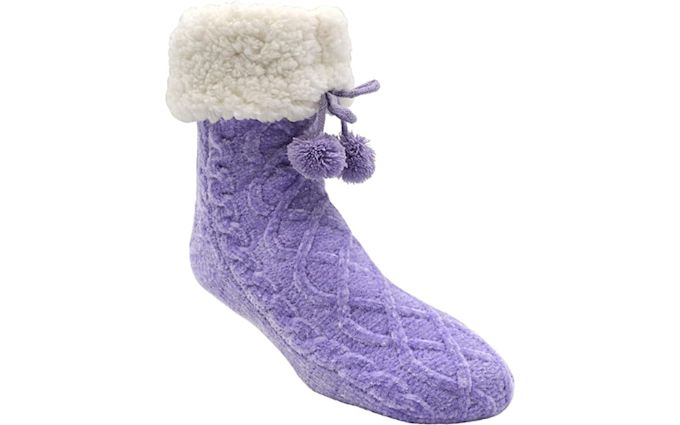 Rated 4.6 out of 5 on Amazon.ca
It's hard to relax in any capacity with cold feet. Slipper socks are an enticing way to make sure you stay cozy, and this pair is the epitome of warmth and comfort. Featuring a soft ultra-fluffy Sherpa lining that will provide a pillowy feeling for your feet, they're also made from 100 per cent animal-friendly materials and are designed by a B.C.-based company.
Why we picked it:
Available in four colours
Unisex adjustable sizing
Rated 4.6 out of 5 on Amazon.ca
Amazon.ca
Now THIS is a blanket to curl up beneath on the couch. Ultra-soft, lightweight, and suitable for indoor or outdoor use in dry weather, it's also a favourite among pets as well, and available at a price point that makes it worth the buy.
Why we picked it:
Machine washable and dryer safe and comes in four different plaid styles
Size is 60 by 50 inches, suitable for one or two people
Rated 4.3 out of 5 based on Amazon.ca reviews
---
Like what you see? Check out our Shop the Weather articles for more must-have product recommendations.
---
Our trusted Product Specialists recommend high-quality items that we think will enhance your experience with Canadian weather conditions. Prices and availability of items are accurate at the time of publication and are subject to change.
Thumbnail image credit: Abby Kihano/Pexels