Monday, July 4th 2022, 11:30 am - Boating, kayaking or canoeing is a great way to while away the too-short summer, but it can be dangerous. Here's what we recommend to guard against disaster.
The Weather Network / MétéoMédia is reader-supported. When you buy through links on our site, we may earn a commission.
With the Canada Day and Victoria Day long weekends behind us, we're well in the thick of boating season – and if you've been out on the water, you may have noticed a few things in your boat safety kit need a revamp. It's always a good time to make sure that kit is well-stocked, and while there are some all-in-one options out there, but we thought it would be wise to go through the Canadian Red Cross's recommended list and suggest individual items to make sure you have nothing but the best onboard. Read below.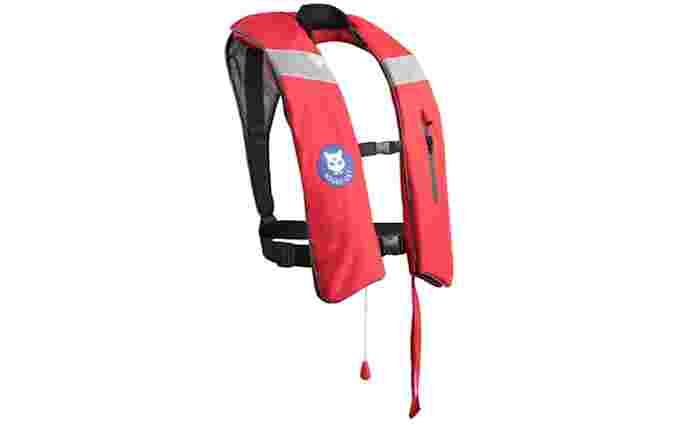 Amazon.ca
Standard life jackets can be purchased from several stores, but if you're willing to spend a little more, we'd recommend something beefier, like this automatic inflatable one from Night Cat. It comes equipped with a CO2 cartridge that can inflate the vest within five seconds (according to the manufacturer), along with oral tubes for manual filling. Be sure to include one on your boat for each passenger.
Why you need it:
Suitable for adults over 330 pounds, and children over 88 pounds
Includes reflective strip and signalling whistle
Rated 4.4 out of 5, based on more than 250 reviews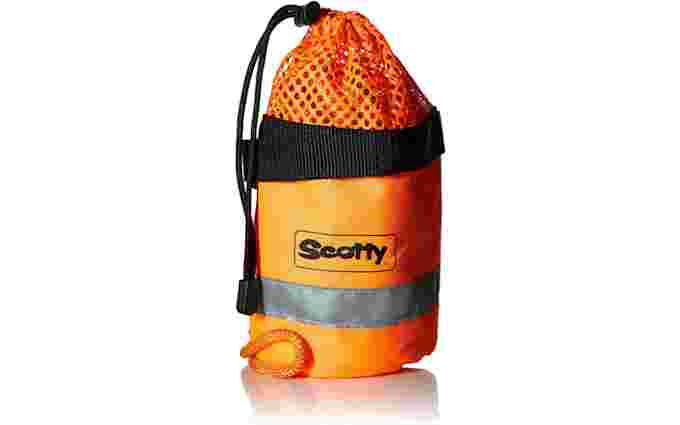 Amazon.ca
Not only does a floating rope have numerous non-disaster uses, if you find yourself in the drink it can help keep you and/or your guests together while you await rescue. Of the options out there, we were most drawn to this kit due to the maximum reflectiveness of the bag it comes in. Sounds small, but when you're adrift in the middle of the lake or far from shore, the easier you are to be seen, the better.
Why you need it:
Brightly-coloured bag with reflective strip boosts your visibility even further in the event of a disaster
550-pound tensile strength
Rated 4.7 out of 5 based on those who bought it off of Amazon.ca, based on more than 1,000 reviews
---
Like what you see? Check out our Shop the Weather articles for more must-have product recommendations.
---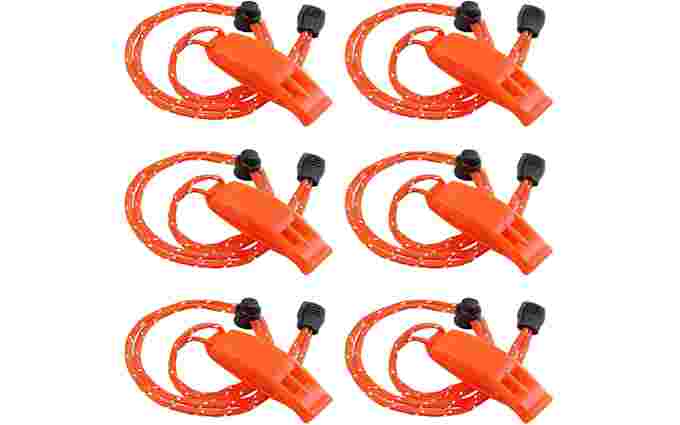 Amazon.ca
If you have to abandon ship, as it were, signalling to rescuers or even your fellow displaced passengers is crucial. For all our technology, it's hard to improve on the simple, basic whistle. We went with these plastic marine whistles, not just for the fact they float, but because they come with reflective lanyards, another way to increase your visibility.
Why you need it:
ABS plastic material is lightweight and buoyant
Pack of six, three colour options
Rated 4.4 out of 5 on Amazon.ca, based on around 100 reviews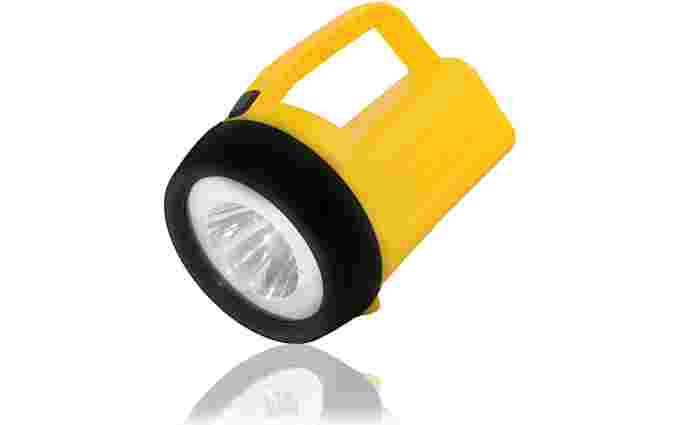 Amazon.ca
Another must-have for the kit: a good floating flashlight, for signalling for help if the worst happens. There are smaller, sleeker versions than this one from Everready, but we chose it specifically for its bright colour and larger build – easier to spot, and easier to grab in an emergency.
Why you need it:
Visible and buoyant
Can run on two or four D-size batteries (two included)
Rated 4.2 out of 5, based on more than 2,000 reviews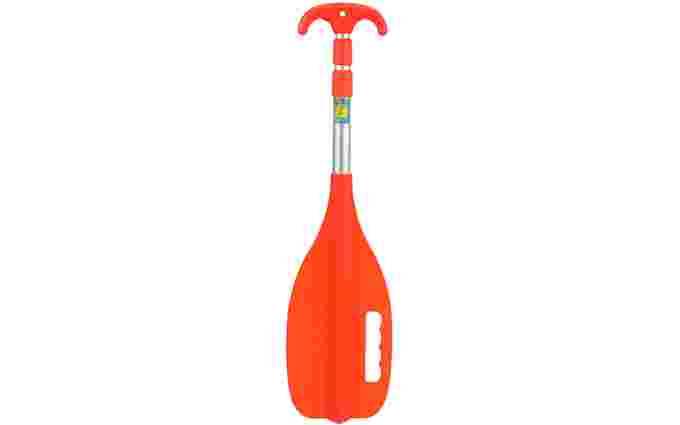 Amazon.ca
Sometimes the boating crisis is no more than a busted engine, which may not be an immediate danger to you or your passengers but is still not ideal. While you wait for rescue, you can rely on this emergency paddle for locomotion. We chose this one specifically because of the extra curvature at the ends, making it a more reliable boat hook compared to similar options.
Why you need it:
Telescoping handle makes for easy storage
Bright colour for visibility
Rated 4.4 out of 5 on Amazon.ca, based on more than 1,200 reviews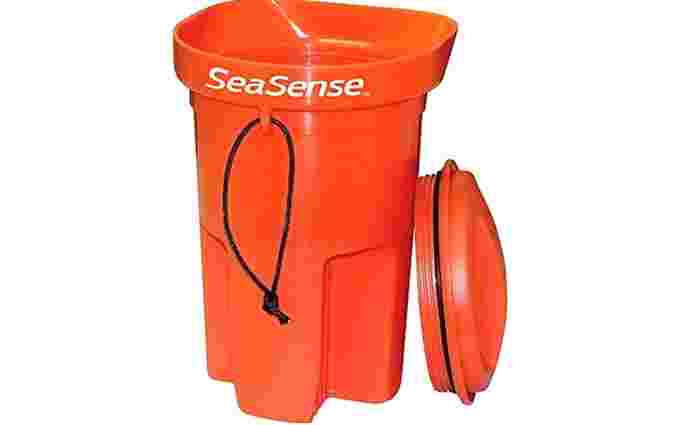 Amazon.ca
When you need to bail, not all pails are created equal. Most basic boat safety kits include one for storage and/pr bailing, and we recommend this one from SeaSense. Its grippable design makes bailing less of a pain in the wrist. Get more than one if you want to make your passengers earn their keep.
Why you need it:
When sealed, can act as a rudimentary floatation device
Can be waved to signal rescuers
Rated 4.4 out of 5, based on more than 100 Amazon.ca reviews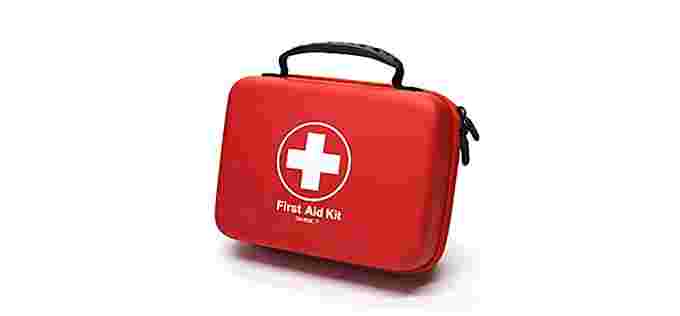 Amazon.ca
Having a first aid kit in your boat is a must. We recommend this Compact First Aid Kit for yours. Though its price tag is a little higher than others like it, it includes 228 items within its waterproof case, more than most others we reviewed.
Why you need it:
Compact, lightweight and waterproof case
Rated 4.6 out of 5 among Amazon users, based on more than 3,000 reviews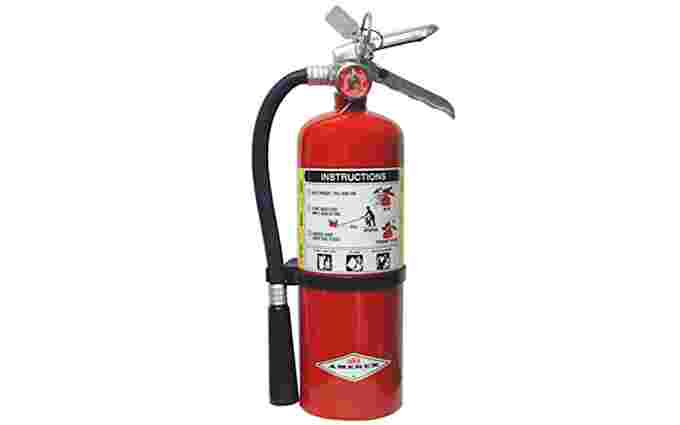 Amazon.ca
As with any emergency kit, it's better to have one and not need it, than need one and not have it. Nothing embodies that ethos like your standard fire extinguisher, and the Amerex B500, 5lb ABC Dry Chemical Fire Extinguisher is a tried and true example in case of an onboard fire. Be sure to monitor its charge regularly, and replace or recharge as needed.
Why you need it:
Sturdy design, with steel cylinders and all-metal valves
Easy to maintain and service
Rated 4.6 out of 5 on Amazon, based on 1,600 reviews
---
Like what you see? Check out our Shop the Weather articles for more must-have product recommendations.
---
Our trusted Product Specialists recommend high-quality items that we think will enhance your experience with Canadian weather conditions. Prices and availability of items are accurate at the time of publication and are subject to change.
Thumbnail credit: Felix Serre/Unsplash