Friday, August 26th 2022, 9:30 am - August 26 is National Dog Day! Make your pup's day un'fur'gettable with these must-have items for swimming, camping, or simply going out for a puppuccino.
The Weather Network / MétéoMédia is reader-supported. When you buy through links on our site, we may earn a commission.
It's no secret that certain breeds of dogs are known to make great trail partners. But if you give any pup the chance for adventure, they might end up surprising you. My dog is a very fluffy part cockapoo and part bichon frise. While not the typical athletic breed, she is happiest when she's hiked five kilometres each morning in any weather condition, swam in the bay, or accompanied me on a paddleboard excursion. This list is for dogs with a sense of adventure, and dog parents that love to bring them along for the ride.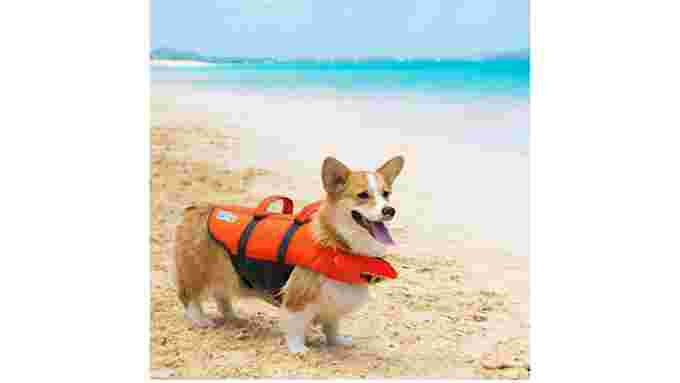 Amazon.ca
Safety first! If you take your furry friend on a canoe trip, boat ride, or simply a day at the beach bring along this life jacket by reputable brand Outward Hound. It features a sturdy top handle for easy rescue, thick foam for maximum buoyancy, and bright reflective accents for increased visibility. This floatation device comes in a variety of colours and sizes to suit your dog.
What we like:
Allows your pup to enjoy more water activities in a safe way
Quick-release buckles make it easy to get on and off
#1 Best Seller on Amazon.ca, rated 4.5 out of 5 based on more than 31,200 reviews
Amazon.ca
RUFFWEAR is known for making quality performance gear to enhance outdoor adventures with dogs. This harness was created for extended wear (day trips, long hikes, camping) as it's lightweight and durable. For bigger adventures, they also offer the Front Range Dog Day Pack with saddlebags for carrying all their gear! Both are available in a variety of colours and sizes.
What we like:
Redirects pulling for dogs that can't help but explore on a hike
Two leash attachment points with reinforced webbing at the chest
Rated 4.7 out of 5 based on more than 3,200 Amazon.ca reviews
---
Like what you see? Check out our Shop the Weather articles for more must-have product recommendations.
---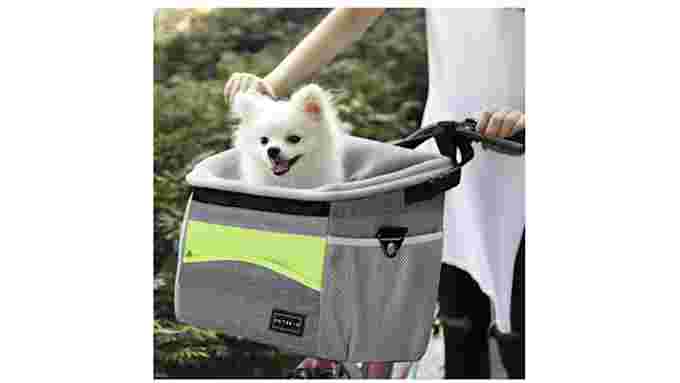 Amazon.ca
We read through dozens of reviews for various bicycle baskets for small dogs that love big outings! This one was a favourite among online customers because of its versatility - it can be used as a shoulder bag or car seat too. The Petsfit Dog Bike Basket had an advantage over other baskets because it comes with a safety rope and clip to hold your biking buddy securely in place, and not all baskets had that important feature.
What we like:
Allows pups up to 15 pounds to go on a ride in a comfortable and safe way
Detailed measurement chart available for the bike, basket, and dog
Rated 4.3 out of 5 based on nearly 350 Amazon.ca reviews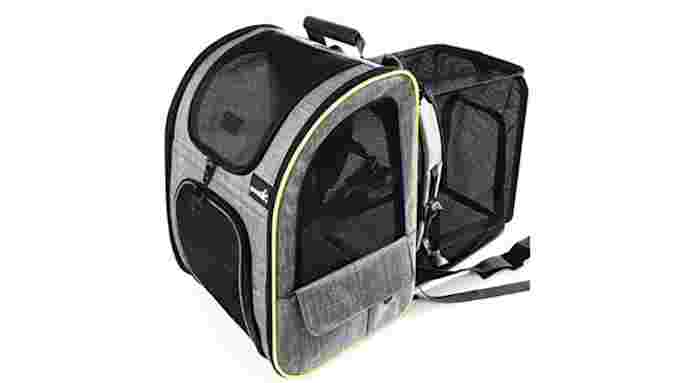 Amazon.ca
Your dog's tail will be wagging after being toted in this carrier on your excursions. It's a great option for airplane rides, but keep in mind that each airline has its own specifications for sizing and carry-on baggage. This bag features an expandable compartment that unfolds for extra space (think big stretch!). With four sides of breathable mesh, this bag allows for a steady oxygen flow for your pet.
What we like:
Good for hiking, biking, taking your small dog to a picnic, or air travel
Ample extra storage pockets, built-in safety belt, comfortable padding, and adjustable carrying straps
Rated 4.7 out of 5 based on more than 11,300 Amazon.ca reviews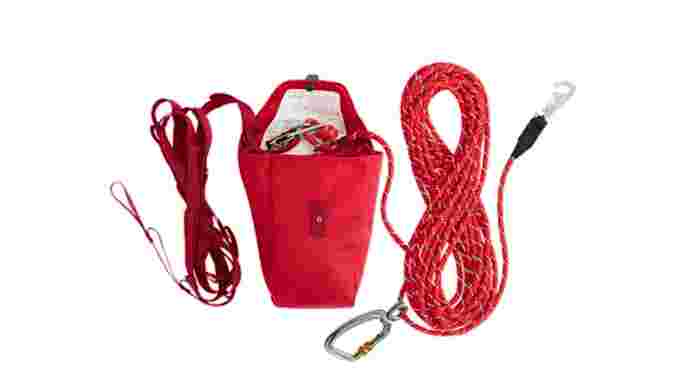 Atmosphere
If you take your dog camping, you'll need this rope system to let them roam around the site while remaining on a leash. The Knot-a-Hitch includes a strong rope and swiveling carabiner that keeps the leash tangle-free and securely attached to the line while you perform other duties at your campsite like setting up your tent.
What we like:
Ensures your dog won't run off while you're busy at your campsite, RV, or cottage
Can be set up between two trees or using a single post
Rated 4.8 out of 5 based on Atmosphere.ca reviews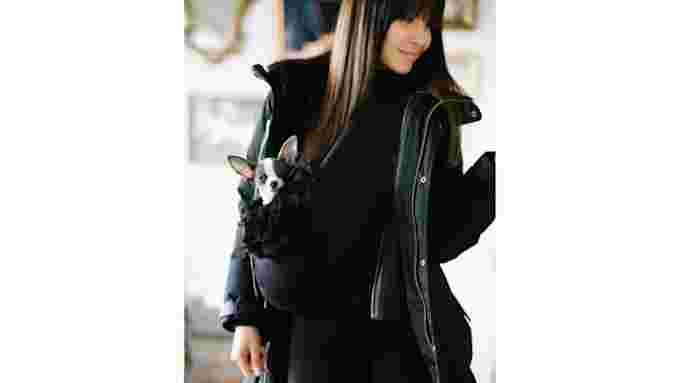 SNUGGIT
The SNUGGIT is available in a variety of styles and colours and they make a plush pouch you can buy separately to keep your doggy extra cozy while you're on the go. It's perfect for small pup city adventures like shopping or meeting friends at a café. This one is made from buttery-soft, black vegan ultra-suede and is suitable for pets up to 15 pounds.
What we like:
Stylish and comfortable for taking your small doggo anywhere you're going in a day
Designed and made in Vancouver, B.C.
5-star rating on Thesnuggit.com
Amazon.ca
No matter where you're going on your adventure, it's important to stay hydrated. Chances are you're already bringing your own water bottle with you, so why carry two? This compact dog bowl collapses into a flat disc and clips onto a bag, belt, or leash so you can easily pop it open and fill it with water anytime along the way. It's made of high-quality silicone, which is both durable and non-toxic.
What we like:
Portable and convenient for your dog's water break and can also hold a cup and a half of kibble
Dishwasher safe
Rated 4.7 out of 5 based on more than 19,200 Amazon.ca reviews
---
Like what you see? Check out our Shop the Weather articles for more must-have product recommendations.
---
Our trusted Product Specialists recommend high-quality items that we think will enhance your experience with Canadian weather conditions. Prices and availability of items are accurate at the time of publication and are subject to change.
Thumbnail image courtesy Alvan Nee/Unsplash