Tuesday, March 15th 2022, 1:30 pm - As you and your pet look forward to hitting the trails as soon as the temperature is high enough, remember that tick season starts sooner than most people think – and it pays to be prepared.
The Weather Network / MétéoMédia is reader-supported. When you buy through links on our site, we may earn a commission.
There may be some ups and downs, but spring-like weather will settle in over the coming weeks for most of Canada. As rising temperatures tempt more and more outdoors types back onto their favourite trails, they're more likely to encounter the usual nuisances, like mosquitoes, blackflies and disease-carrying ticks. Get ahead of the risks for both you and your furry trail companion with these five products.
READ MORE: The countdown to peak tick season has arrived
Amazon.ca
The first line of defence against insect bites of any kind: your clothing. So if you're going to be traipsing around the woods or the tall grass, a good, tick-repellent pair of socks is a sound investment, and this one, the Insect Shield Sport Crew Sock, will serve you well. It's treated with permethrin, which makes mosquitoes, ticks, ants, flies, chiggers and midges look elsewhere for their meal.
Why we'd order it:
Treatment lasts for up to 70 washes
Comes in size medium (9-11, featured above) or large (10-13)
Medium size rated 4.4 out of 5, based on more than 300 reviews by Amazon users
---
Like what you see? Check out our Shop the Weather articles for more must-have product recommendations.
---
Amazon.ca
Ticks aside, spring hiking comes with other, weather-related challenges, like mud after spring showers or melting snow. As such, many trail-lovers opt for a good pair of gaiters which, happily, add an extra layer of protection against any bugs hoping to hitch a ride. We were drawn to the Azarxis Hiking Gaiters ourselves, not least of which for their affordability and very high rating among Amazon.ca users.
Why we'd order it:
Waterproof material makes it useful for most outdoor activities, in any season
Made from durable thermoplastic Polyurethane
Rated 4.2 out of 5 by almost 1,500 Amazon reviewers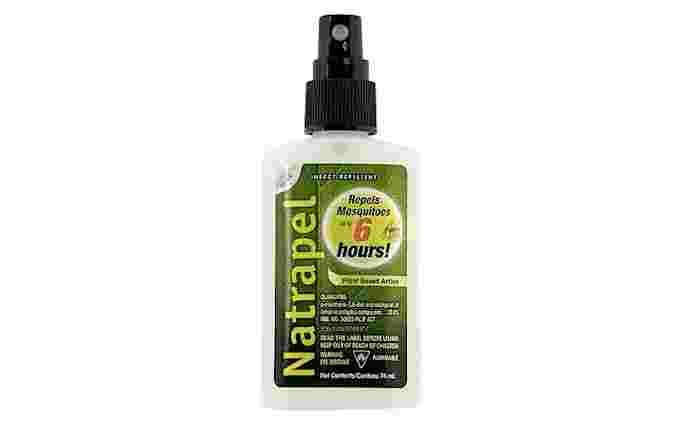 Atmosphere
Beyond simple apparel, many outdoors-lovers turn to sprays or wipes to keep off the ticks (and the mosquitos, and the blackflies…). Here at The Weather Network, we try to avoid recommending chemical-heavy products, and we like the look of this Lemon Eucalyptus Mosquito Repellent Spray from Natrapel.
Why we'd order it:
Natural plant base (oil of lemon eucalyptus) helps avoid the usual acrid smell of most bug sprays
Provides up to six hours of protection from bugs of all kinds
Rated 4.9 out of 5 by users who ordered it from Atmosphere, and rated highly on other platforms like Amazon.ca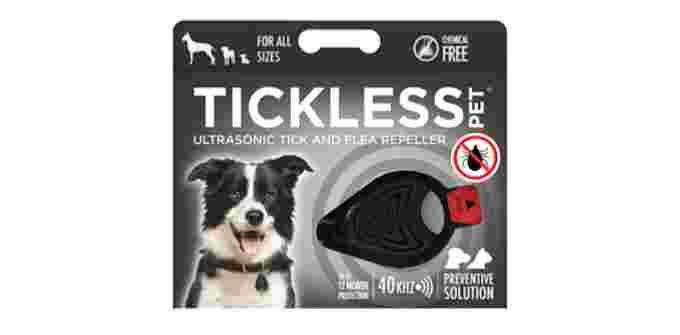 Ren's Pets
Ticks also have a taste for your furry hiking companions. Fortunately, flea collars are a bit more sophisticated than in your parents' day. Rather than relying on any chemicals, this inexpensive gadget clips onto any collar and emits ultrasonic pulses that don't affect you or your pet, but scramble nearby insects' ability to navigate, making them less likely to latch on to your hiking companion.
Why we'd order it:
Five-foot operating range, lasting up to 12 months before needing to reorder
No harmful chemicals or substances
Rated very highly among users who ordered it from Ren's Pets, though few reviews on other platforms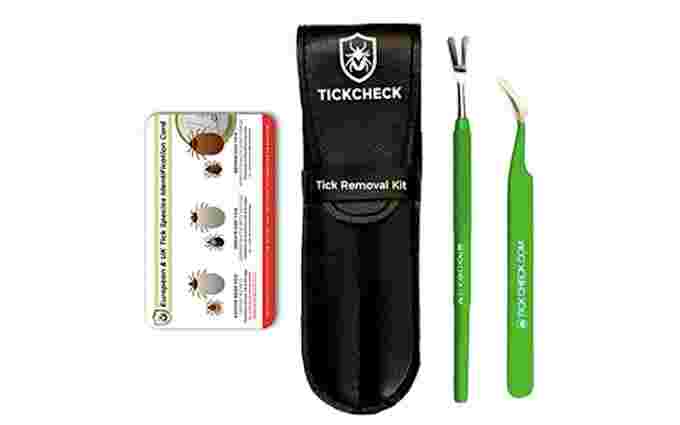 Amazon.ca
Even with all the precautions in the world, checking for ticks on yourself and your pet should still be part of your routine after every walk in places where they're likely to be found. And if you find one, removal may not be rocket science, but still takes a touch of finesse. There are a few tick removal kits out there, and this TickCheck Premium Tick Remover Kit is the best-reviewed we've seen, and the manufacturer sets aside a portion of sales to help fund university research into ticks and Lyme disease.
Why we'd order it
Includes two stainless steel tweezers, depending on the size of the tick in question
Handy card helps you ID common North American tick species
#1 bestseller for tick removal gadgets on Amazon.ca, with a 4.6 out of 5 rating based on more than 2,500 reviews
---
Like what you see? Check out our Shop the Weather articles for more must-have product recommendations.
---
Our trusted Product Specialists recommend high-quality items that we think will enhance your experience with Canadian weather conditions. Prices and availability of items are accurate at the time of publication and are subject to change.