Friday, June 21st 2019, 2:04 pm - Rob Stewart's documentary Sharkwater was instrumental in turning the public against the shark fin trade.
As Canada officially bans the import and export of shark fins and shark fin products, the move comes with a nod to the late Canadian filmmaker whose documentaries helped raise the alarm on the shark fin trade's cruel underbelly.
"We would not be here today were it not for the work of filmmaker Rob Stewart, who did an amazing amount to show the world the impacts of shark finning," Jonathan Wilkinson, federal minister of fisheries, oceans and the Canadian Coast Guard, said at a press conference announcing the ban earlier this week.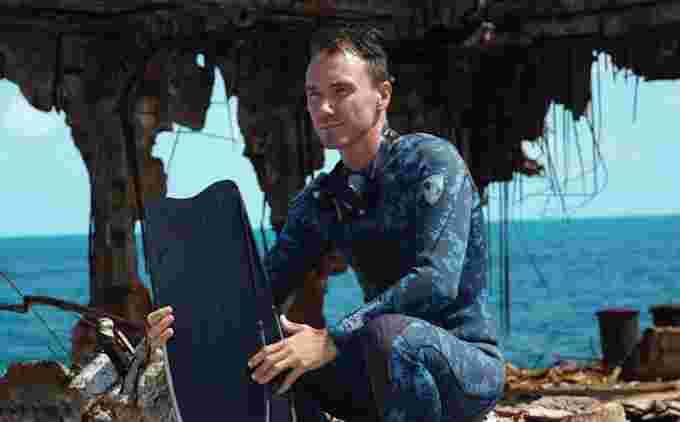 Sharkwater filmmaker Rob Stewart. Credit: Will Allen/Sharkwater
The shark fin trade ban is one of a number of changes to the Fisheries Act contained in Bill C-68, which was approved by the Senate on Tuesday and now awaits Royal Assent before becoming law.
While shark finning has been banned in Canada since 1994, importation has continued, such that Canada has been one of the largest markets for shark fins outside of Asia. In 2018, some 148,241 kilograms (327,000 pounds) were imported, the vast majority from China, for a value of $3.2 million. The new law makes Canada the first G7 nation to impose a wholesale ban on the shark fin trade.
"It's absolutely huge, we're the first in the world to ban the importation and exportation of shark fins, and it's going to ripple around the world," Stewart's mother, Sandy, said at the conference.
Originally from Toronto, Stewart was an underwater photographer for years before an assignment to the Galapagos Islands exposed him to the catastrophic effects of illegal long-line fishing on sharks -- an apex predator whose loss from the food chain causes a number of devastating knock-on environmental effects. Stewart's 2007 documentary Sharkwater was influential in raising public awareness of the sharks' dire straits.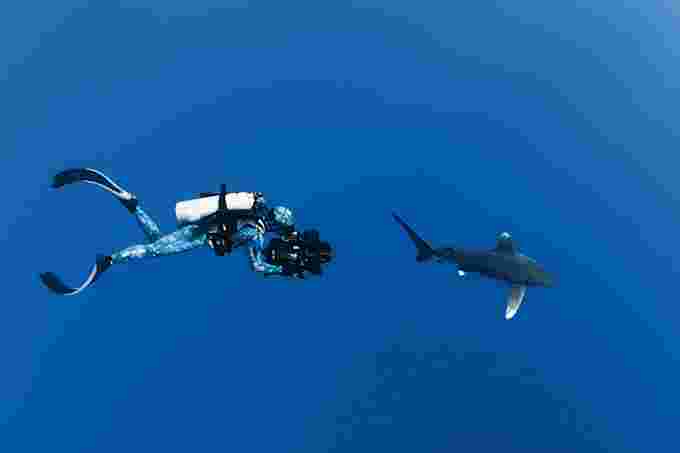 Rob Stewart, shown here filming footage for the documentary Sharkwater Extinction, died while diving in the Florida Keys in 2017. Image Credit: Sharkwater.
Stewart died in January 2017 while diving in the Florida Keys. His third film, Sharkwater Extinction, was released the following year.
Stewart's father, Brian, said Canada's newly-announced ban was a "fitting seal of approval" for the late filmmaker's conservation efforts.
"I think having Canada, his home country, be the first country in the world to do this, is a really fitting tribute to him," he said. "He said he was a citizen of the world, but he was very proudly Canadian, and he wore it on his sleeve, and I think that's what so key. It had to be Canada."
REMEMBERING ROB STEWART: FRIENDS AND COLLEAGUES RECALL BEST MEMORIES PRIOR TO SHARKWATER PREMIERE