Friday, April 29th 2022, 6:00 am - Get the lawn of your dreams and let the good times grow all season long with these simple tips!
After a long winter cooped up, the spring season is like a breath of fresh air for many Canadians!
So why not give your backyard a much-deserving refresh of its own?
Follow these five simple tips and see how luscious your lawn can be this spring!
1. Rake and Tidy Lawn
Early spring is the perfect time to set your lawn up for success by raking.
Raking not only removes any fallen leaves, twigs or debris, but it also prepares your lawn for new growth.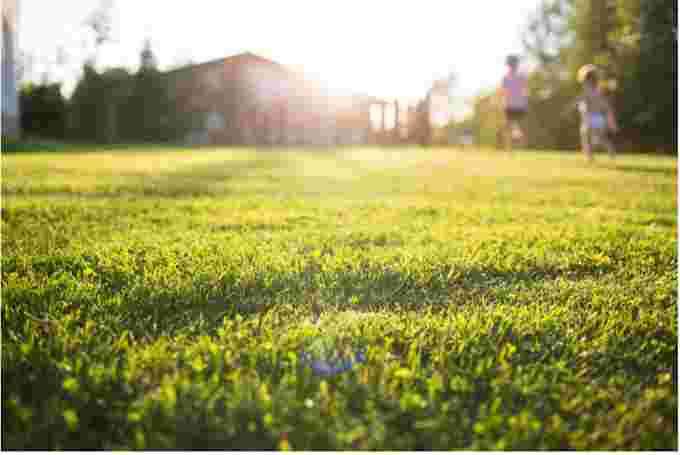 (Getty Images/Stock photo)
2. Mow high!
It's a great idea to keep the mowing on the higher side. On most lawn mowers, use the second highest cutting setting.
Taller grass blades allow roots to sink deeper into your soil, setting your lawn up for success!
Tall grass is also great for crowding out weeds like dandelions that can quickly overtake a yard if not maintained.
Try to keep your turf 3-4 inches high, and only remove the top one-third of the total grass blade length at a time.
3. Feed your lawn
Coming out of the winter season, your lawn is stressed and seeking additional nutrients it needs to thrive in the spring.
To feed your lawn and leave little room for error, use high-quality lawn food made for all grass types.
Try to use a 2-in-1 formula that takes lawn food to the max - combining nourishing ingredients plus a five per cent boost in iron to get that deep green grass colour.
This combination promotes fast growth and greener grass in as little as three days, so you can spend more time enjoying it.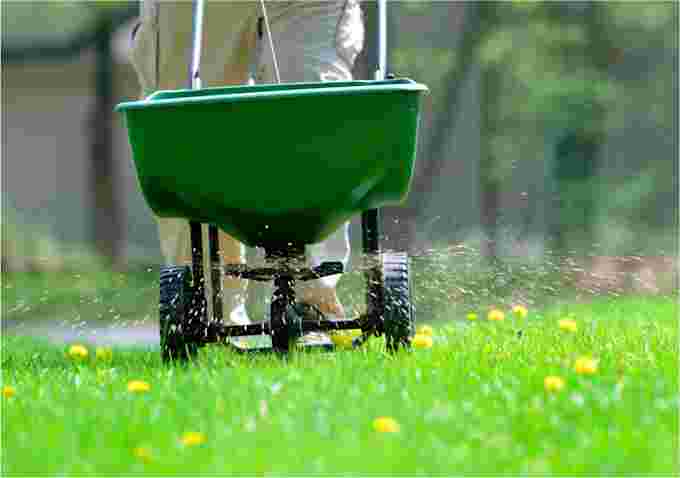 (Getty Images/Stock photo)
4. Get the most out of your outdoor space by overseeding
It's easy to tell if your lawn needs rejuvenation. If it is thin, you can see bare soil between grass blades, and the ground feels hard to walk on. Overseeding is an easy and effective way to strengthen your lawn and protect against weed problems.
All you need is a high-quality seed and an easy-to-use spreader for application.
Try to use a product that has a special blend of time-releasing nutrients that helps grow thicker grass in just two weeks.
Whether your lawn is brand new or seasoned, overseeding is a great help to thicken your lawn.
5. Lastly, hydration!
Watering is an essential part of a healthy lawn, but it's also just as important to know when to stop!
Here's a quick tip that will come in handy this spring.
If your grass blades are looking a little on the grayish side - your lawn could use a drink!
If there is no rainfall, it's best to water first thing in the morning to allow your lawn ample time to absorb the water and dry.
Watering your lawn 3-4 centimetres is most recommended either once or twice weekly.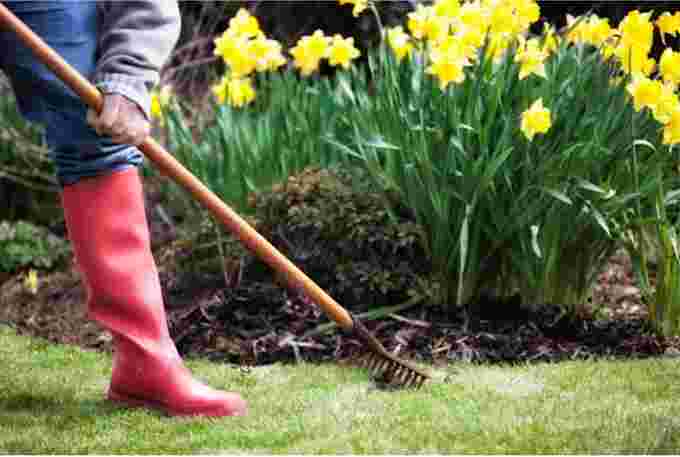 (Getty Images/Stock photo)
Whether kicking a ball around in the backyard, roasting burgers on a BBQ or relaxing with a good book, spring is the perfect time to get outdoors and reunite with your loved ones.
Follow these tips for the lawn of your dreams and let the good times grow all season long!