Thursday, June 4th 2020, 9:59 am - Water Security Agency says rainfall up by 250 per cent in May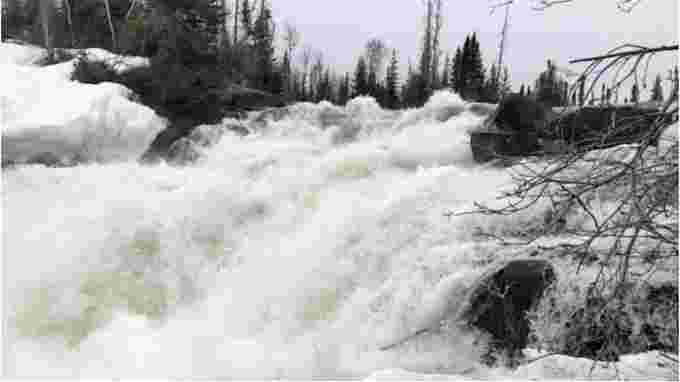 The Churchill River is running higher than normal this year. (Submitted: Darlene McKenzie)
One of northern Saskatchewan's largest river systems is running higher and faster than normal this year.
The Churchill River system, east of Peter Pond Lake is about two to three times higher than average.
Visit our Complete Guide to Summer 2020 for an in-depth look at the Summer Forecast, tips to plan for it and much more
That means the river could pose a safety risk, and could damage any property near the water line.
The Water Security Agency says the area has seen a 200 to 250 per cent increase in normal rainfall over the past month.
WATCH BELOW: WEEKEND RAIN IS A CAUSE FOR CONCERN