Friday, December 6th 2019, 7:27 am - DriveBC says single lane alternating traffic is now able to get past rock slide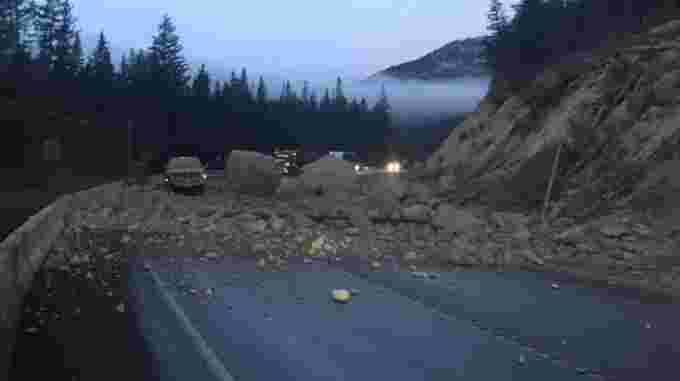 Image: B.C.'s Ministry of Transportation tweeted a photo of a rock slide that has forced the closure of Highway 93 in both directions. (Drive BC)
B.C.'s Ministry of Transportation says a rock slide that forced the closure of a highway in southeastern B.C. has now been cleared enough to allow alternating, single-lane traffic through.
Highway 93, running north of Cranbrook, was closed on Thursday morning, with photos posted to DriveBC's Twitter account showing large boulders strewn across the highway.
An assessment of the situation continues in a stretch of highway about 100 km north of Cranbrook, B.C., called the Dutch Creek Hoodoos.
Crews carried out geotechnical surveys to determine the area's stability, said road maintenance company Mainroad.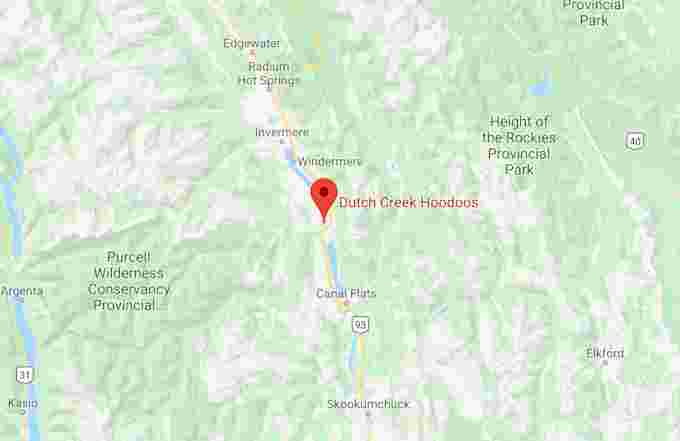 Courtesy: Google Maps
An update by DriveBC Thursday afternoon said single-lane traffic was able to pass the site of the slide, but motorists were asked to drive carefully and expect heavy delays.
There is still no word on whether anyone was injured, or what might have caused the slide.
A look at the Dutch Creek Hoodoos earth slope failure, which our geotechnical engineers are assessing after this morning's rockslide on #BCHwy93. Meanwhile, cleanup continues. @DriveBC for updates on highway status: https://t.co/JjMH4tXPdn #FairmontHotSprings

BC Transportation on Twitter
This article was originally published for CBC News.
B.C. RESIDENTS ARE NOT PREPARED FOR POWER OUTAGES, AND THEY ADMIT IT: