Tuesday, August 4th 2020, 9:40 pm - Wednesday brings showers for areas of Manitoba. Thursday storm energy shifts to Alberta.
Wednesday brings some risk of thunderstorms for western and northern Manitoba. There's a little bit of storm energy in Alberta, but more so a rogue storm around the Red Deer area. Thursday the storm risk for Alberta increases across the province. Friday could bring another round of showers for southern Manitoba. Cooler weekend throughout the Prairies. More details below.
---
WEATHER HIGHLIGHTS:
Risk for storms throughout Manitoba Wednesday
Thursday brings storm risk for Alberta
Cool weekend ahead for the Prairies
Keep on top of active weather ALERTS in your area
---
WEDNESDAY AND BEYOND: STORM RISK FOR MANITOBA, THEN BACK TO ALBERTA
The risk of showers moves east somewhat on Wednesday, presently shifting into Manitoba as well as lingering in Saskatchewan. Severe-thunderstorm warnings for the Churchill area.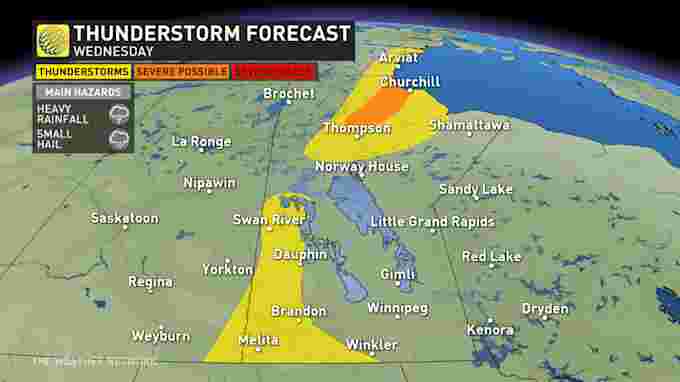 Temperature-wise, some heat creeps up back into southern Alberta Wednesday, making it feel like 30 once again.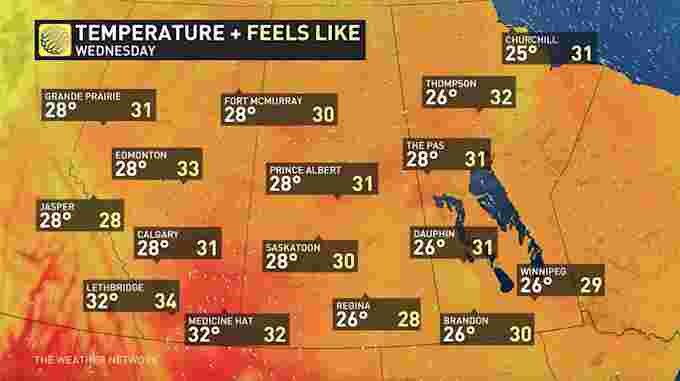 For Alberta, an end to the break is already in sight, as an upper trough moving in from B.C. will bring the risk back to the province Thursday. By Friday, the threat will move into the eastern Prairies.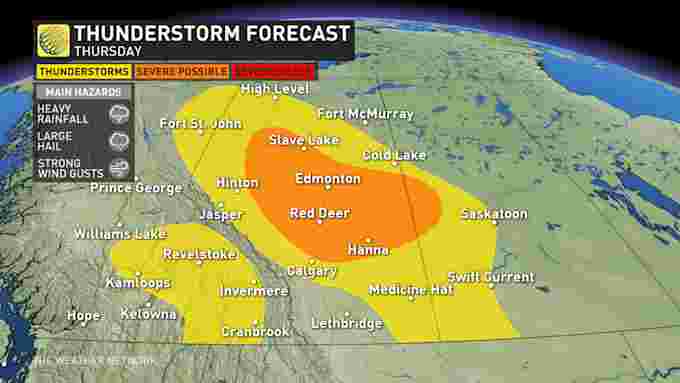 Keep an eye on the forecast through the week.