Monday, October 19th 2020, 5:00 am - Call2Recycle® makes recycling your batteries easy and convenient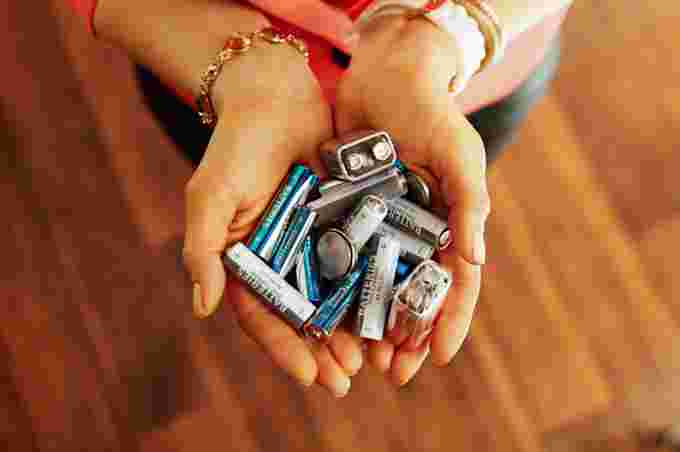 Courtesy: Getty Images
Blue whales are the most enormous creatures on the planet. They grow up to 30 metres long and tip the scales at 200,000 kilograms. National Geographic reports that a blue whale's heart could weigh as much as a car and its tongue as much as an elephant. It's one of many creatures we should protect. Since 1997, Call2Recycle® has been doing its part, by safely diverting and recycling more than 22 million kilograms of batteries from the solid waste stream. That is the weight of 110 blue whales. But, sadly lots of batteries are tossed in Canadian garbage cans every year, with some ending up in junk drawers or municipal recycling bins.
Littering landfill sites with batteries can threaten nature, wildlife, and the environment. Some battery types contain hazardous waste materials that can make their way into the water table, oceans, lakes, rivers and streams, causing harm to the wildlife that drink, swim or breath them. But it doesn't need to be this way. To help protect wildlife, nature and the environment it is important to safely and responsibly recycle all household batteries at their end of life.
Waste Reduction Week in Canada begins annually on the third Monday of October, this year running from October 19-25. Along with scheduled theme days, let the entire week be a reminder that recycling your batteries is an easy way to make a difference.
Waste Reduction Week is a program that shines a spotlight on waste minimization, resource efficiency, and the benefits of a circular economy. The campaign encourages innovative new ideas and solutions, while motivating learning and behaviour change. It takes 21 days to break a bad habit, but let's have Waste Reduction Week serve as a reminder to halt your lousy battery habits by recycling them, starting today. It's easy and convenient.
Your batteries can be dropped off at thousands of locations across Canada, including many leading retailers and municipal depots. To find a convenient drop-off location for you, visit www.call2recycle.ca/locator and type in your postal code. All household batteries are accepted, but with single-use and rechargeable lithium-based batteries, also known as lithium-ion batteries, some extra care is required. These batteries have a high energy density and composition that even drained could hold a residual fire-sparking charge. Simply tape the terminals (end of the batteries) with non-conductive tapes, such as electrical tape or duct tape, and keep the battery's label visible.
Call2Recycle® takes care of the rest for you.
First, your used batteries are separated into plastic, acid, and heavy metal components. This is often done by crushing them in a high speed hammer or shredder. The battery acids or other liquid electrolytes are drained off and neutralized becoming water, or are processed into compounds such as carbonates, a raw material with dozens of industrial applications such as making concrete and glass. The battery's remaining parts are then passed through suitable liquids that allow the various components, like plastic and metal, to be separated. These parts are then recycled into everything from silverware, pots and pans to stainless steel appliances, golf clubs, and new batteries. By recycling your batteries, you are directly contributing to the circular economy that Waste Reduction Week speaks to.
By taking these small steps to collect and safely store your batteries at home, then responsibly recycle them with Call2Recycle®, you'll be doing the planet a favour. Your efforts save energy in manufacturing, reduce greenhouse gas emissions, help to create well-paying jobs in the recycling and manufacturing industry, and sustain the environment for future generations. This includes future blue whales who will thank you from the bottom of their car-sized hearts.