Plastic found in stranded dolphin's stomach
Wednesday, May 1st 2019, 4:15 pm - The sobering photos were shared last week.
Biologists from the FWC Fish and Wildlife Research Institute recently discovered trash inside the stomach of a dolphin that was stranded in Fort Myers Beach, Florida.
The FWC Fish and Wildlife Research Institute shared images on their Facebook page of the contents found in the female's stomach, which included two plastic bags and part of a balloon. "This finding highlights the need to reduce single use plastic and to not release balloons into the environment," the post said.
The cause of death of the dolphin had yet to be determined.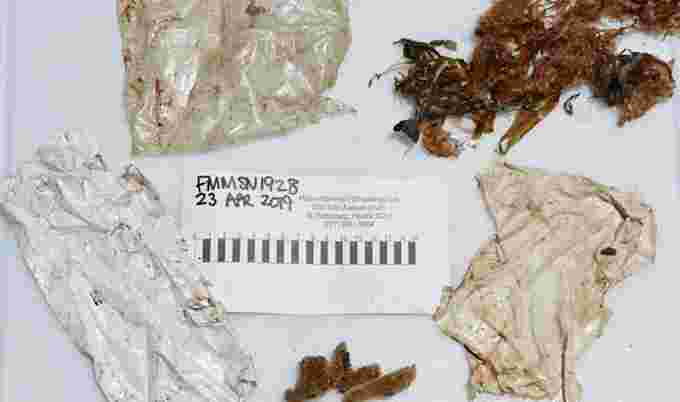 Courtesy: The FWC Fish and Wildlife Research Institute/Facebook.
RELATED:
PLASTIC IN THE OCEAN
A study published in December 2014 by U.S. and U.K. researchers suggested there are more than 5 trillion pieces of plastic weighing nearly 269,000 tonnes currently swirling in the world's oceans.
The largest source of plastic was from discarded fishing nets, but a heavy presence of plastic bags, toys and bottles were discovered as well.
Smaller pieces appear to be getting eaten by fish and travelling up the food chain.
The study only measured plastic found floating at the top of the ocean, and not the trash littering the seabed.
VIDEO: PLASTIC PEBBLES LITTER BEACH