Monday, May 3rd 2021, 5:20 am - COVID-19 has changed everything, including how we respond to a weather crisis.
The smell of pine and natural gas seemed to waft from every wrecked building in the destroyed neighbourhood of Moore, Oklahoma, in the aftermath of an EF-5 tornado in 2013.
I also remember the sheer number of people milling about in both confusion and determined purpose. Dozens of civilians pulled both people and objects from the remains of what had once been homes while military vehicles loaded with National Guard troops created triage and recovery centres in the rubble. The Red Cross is often at the centre of the efforts.
So many people, working nearly on top of each other to assist a community that has been devastated by a weather event may now be the relic of a bygone age; at least for a little while. COVID-19 has changed everything, including how we respond to a weather crisis.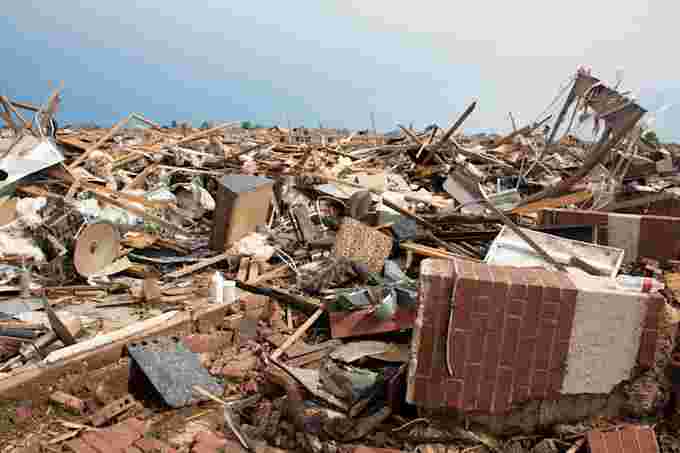 Tornado damage in Moore, Oklahoma. Credit: Mark Robinson.
I talked to Melanie Soler, Vice President for Emergency Management for Canadian Operations at the Canadian Red Cross about how they plan do deal with a disaster amid the restrictions caused by the virus.
"At the Red Cross we have a broad experience internationally with Ebola and other health emergencies so we brought in our global health unit to work with our domestic teams to help us understand the steps we need to take," Soler told me.
It's not just the international experience that's informing their response to the virus. The Fort McMurray fires in 2016 helped set up some of the new systems needed to deal with social isolation during rescue and recovery operations.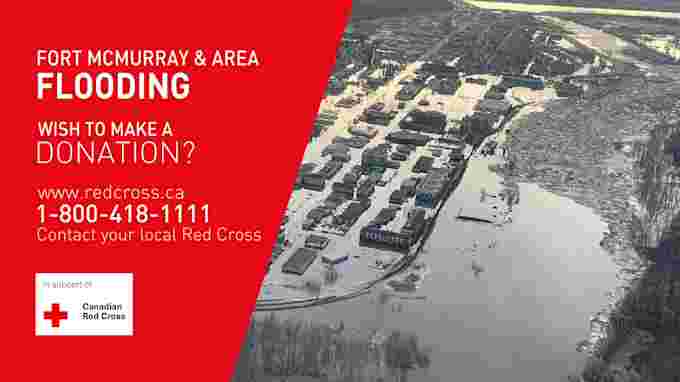 "Because of our experience with the B.C. wildfires and Fort McMurray, where you have large populations dispersed over a huge geography, starting in 2016 we had to go to a little bit of a virtual model to start to catch the people who were in their cars or who were in geographies … away from the event," Soler says. " And so we started to understand how to use digital registration...and how to provide financial assistance. And so in the era of COVID what we've found already we've just amp up the digital virtual (solutions)."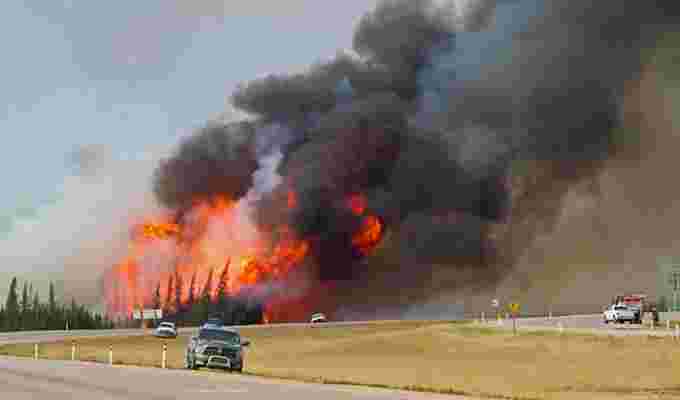 Wildfire near Fort McMurray, Alta. Image: Mark Robinson.
They also took into account the fact that many people in a weather-related disaster may not have access to mobile devices.
Soler continues: "Our strategy has been to increase our capacity … for more robust digital systems and at the same time equipping our field responders with the PPE they need while giving them infection control training and awareness so that we can deliver face to face services while at a physical proximity … to keep the responders and the people safe. "
As we get into our summer season, the threats we face from the weather change from freezing rain and snow to tornadoes and floods. I've been through both types of events many times and I've often wondered how organizations like the Red Cross can be prepared for the switchover. As it turns out, they watch the weather almost as much as I do and this year, and they've been watching for COVID-19 updates as well.
Soler explains, "Starting in about January, the Canadian Red Cross starts monitoring all of the reports we can get from Environment Canada or government authorities and we start watching the snow pack and how it's going to melt, combined with precipitation forecasts.
"What was interesting this year is, we've been mapping where the higher flood and fire risk is and then we've taken the information we've had available on COVID to overlay that and that gives us some interesting results."
"It's been interesting because you're not just looking at flood and fire forecasting based on snow and precipitation but you're looking at instances of COVID and how that ebbs and flows as well."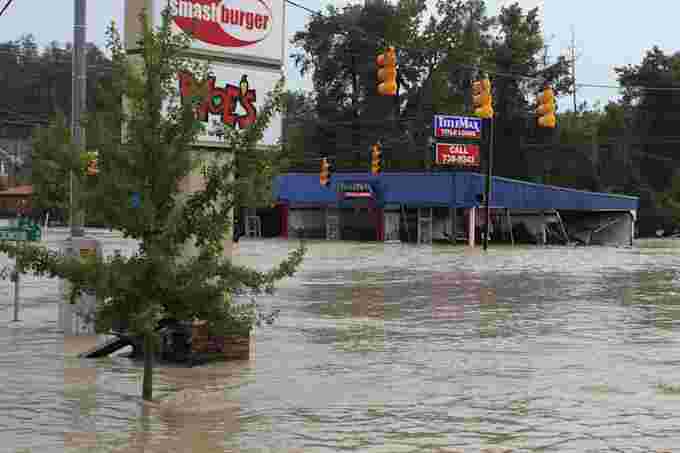 Image: Mark Robinson.
Luckily for Soler and the Red Cross, this year so far has been gentle on them (so far) despite everyone else feeling like summer is never going to arrive. I asked her what they've had to deal with and she's upbeat about this situation.
"The cooler temperatures have actually served us pretty well this season at the peak of COVID. To have a flood or fire disruption at this time would have been really challenging so as we see the cooler temperatures holding and spring runoff be absorbed or and buy us some more time it's very welcome. "
Despite the slow start to the severe weather season, the Canadian Red Cross has had some experience implementing their new plans.
Soler tells me, "There was a fire in Squamish, B.C., and we were on alert there so our teams were ready and working with the authorities in British Columbia about how that might go and so that was a great planning exercise for us and fortunately it didn't escalate."
Unfortunately, the Americans have had more experience in 2020, but for the Canadians, it acted as a good learning experience in preparation for larger events up here in the north. Soler is enthusiastic about what happened.
"I did speak to my American colleagues in the American Red Cross after the recent tornadoes in the south," she said. "They are designed around mega shelters and congregate shelters. It was the first time they had implemented a virtual solution and they had some success with the tornado impacts there. So, it can be done."
Until it happens, we just won't know how well plans for disaster response are going to go and having, personally, been in multiple events, I can say that plans survive right up to the point they go into action. But, despite the uncertainties of this new COVID era, weather never stops and organizations like the Red Cross are preparing to deal with whatever the atmosphere will throw at them.