Monday, May 27th 2019, 12:41 pm - The now-viral photos were shared on Facebook over the weekend.
Lightning is common. It strikes the Earth millions of times a day, in various locales.
Most of the time, those strikes go unnoticed -- but once in a while, a hit of lightning will make something remarkable.
That was the case in Millbury, Massachusetts Sunday, when lightning hit a tree and made it look like it was spewing hot lava.
RELATED: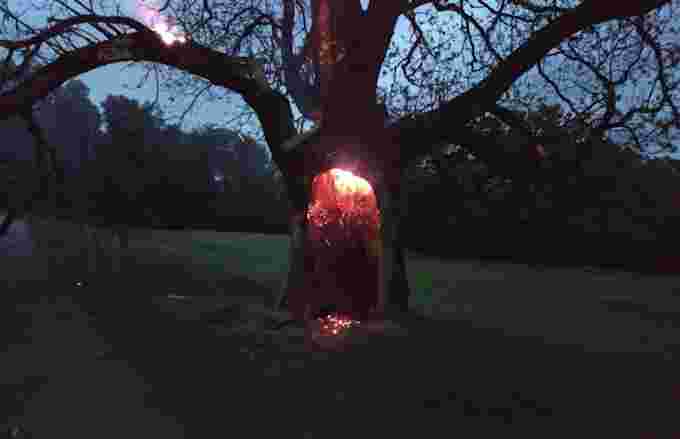 Photos courtesy of Millbury Fire Department/Facebook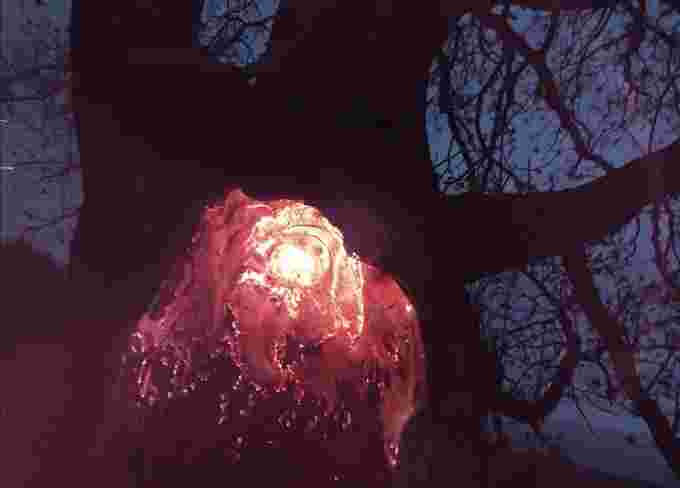 "At 4:43 am, Engine 1, along with Car 1 and Car 3, responded to Clearview Country Club for a tree on fire," The Millbury Fire Department said in a Facebook post.
"The tree apparently took a lightning strike during the night and was burning deeply on arrival."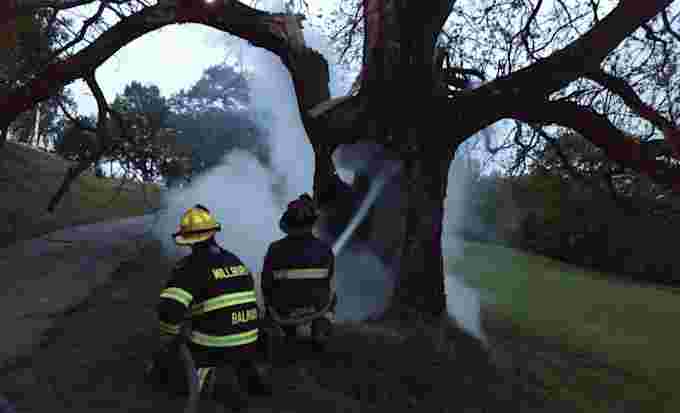 Firefighters were able to douse the flames, but not before snapping a few now-viral photos.
Summer revealed! Visit our Complete Guide to Summer 2019 for an in depth look at the Summer Forecast, tips to plan for it and much more
In a separate Facebook post, officials said there was a "steady breeze blowing right into the opening of the tree," which was fanning the flames.
As of this writing, the photos have been shared more than a thousand times.
VIDEO: SCARY -- LIGHTNING CAN STRIKE ANYWHERE