Friday, May 27th 2022, 1:30 pm - The quake struck Thursday, around 8 a.m. local time.
The magnitude 7.2 earthquake that hit the Tirapata region of southern Peru was strong enough to register on seismometers in Kentucky, USA, some 5,300 kilometres away.
MSN reports the quake was registered on several monitoring devices, including one at the University of Kentucky and one in Hardin County, about 140 km west of the university.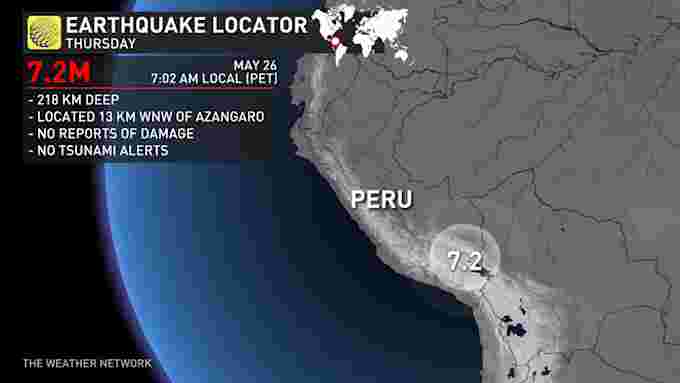 The quake struck at 8:02 a.m. local time, at a depth of 212 kilometres.
There have been no reports of damages or casualties.
"The information we have so far is that there is no damage," Hernando Tavera, executive president of the Geophysical Institute of Peru (IGP), told local radio station RPP via Reuters.
"From the level of intensity on the surface, there should be no damage."
Thumbnail image courtesy: Edited colour using Canva Pro.