Thursday, March 4th 2021, 2:28 pm - A meme for the ages.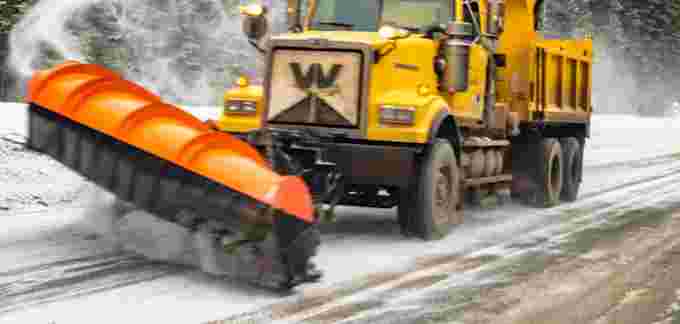 File photo, not of Plowy. Courtesy: Unsplash.
The votes have been cast, all 122,000 of them, and Plowy McPlowFace has reigned supreme in a Minnesota snowplow naming contest.
In February, the state's department of transportation short-listed 50 names following 22,000 submissions from residents and the eight names receiving the most votes were just announced.
McPlowFace will service the Metro District which is home to Minneapolis and St. Paul, the state's two largest cities.
The other finalists, in order of votes, include:
Ope, Just Gonna Plow Right Past Ya
Duck Duck Orange Truck
Plow Bunyan
Snowbi Wan Kenobi
F. Salt Fitzgerald
Darth Blader
The Truck Formerly Known As Plow
The votes are in: After more than 122,000 votes cast, we're excited to announce the winners of our Name a Snowplow contest! These eight names will soon be on snowplows across the state. Learn more: https://t.co/4BFXpnrtaz pic.twitter.com/4FyIHZrzfc

The votes are in: After more than 122,000 votes cast, we're excited to announce the winners of our Name a Snowplow contest! These eight names will soon be on snowplows across the state. Learn more: JavaScript is not available. JavaScript is not available.

— Minnesota Department of Transportation (@MnDOT) JavaScript is not available.
... MCFACE?