Wednesday, March 16th 2022, 7:48 pm - Millions of people lost power following the quake.
A magnitude 7.3 earthquake struck Japan off the coast of Fukushima Wednesday evening, prompting officials to launch a tsunami advisory for the region that was dropped a few hours later, amid reports from local broadcaster NHK of waves measuring 20 cm in some areas.
The Japan Meteorological Agency has kept a low risk tsunami advisory in place, the Associated Press (AP) reports.
According to the Japan Meteorological Agency, the quake struck 60 kilometres below sea level.
There have been reports of fire, structural damages and falling debris, according to NHK. Reuters reported Wednesday evening that local officials confirmed at least two deaths and nearly 100 injuries as a result of the earthquake and its damage.
The quake caused an express train to partially derail, prompting authorities to temporarily suspend rail services. Prime Minister Fumio Kishida told reporters officials are still working to assess the extent of the damage.
Widespread power outages were reported in the Tokyo region, though power was restored to many homes by Thursday morning local time.
Japan had a earthquake in this night again. The damages are not big. But we having power outage on very large area now.

— Fumiya Nagamine (@FumiyaNagamine) March 16, 2022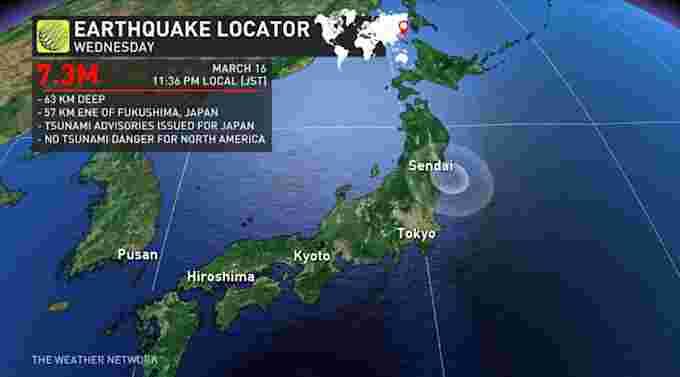 Tokyo Electric Power Company said that around 2 million households were without power after the quake, meanwhile officials are reporting no abnormalities at the Fukushima Daiichi nuclear plant.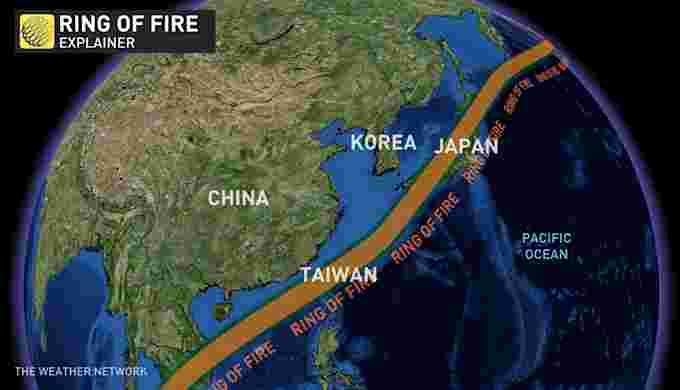 In 2011, the Fukushima region made headlines after it was struck by a magnitude 9.0 earthquake which triggered a nuclear disaster at the Fukushima Daiichi power plant.
Japan is located on the Ring of Fire, a large region in the Pacific Ocean prone to volcanic eruptions and earthquakes.
Contains files from Reuters.