Tuesday, June 28th 2022, 10:50 am - It's the Niagara Falls, up close and personal.
A new, walk-though tunnel lets visitors experience the iconic Horseshoe and American falls at eye level.
Starting July 1, visitors can take a glass-paneled elevator 54 metres below the Niagara Parks Power Station to a 670-metre long tunnel situated under the Niagara Parks Power Station.
"This all-new attraction uncovers a never-before-seen underground world and reveals more fascinating details about Niagara's incredible story of power," reads a statement on the Niagara Parks website, adding the immersive experience provides panoramic views of the falls and is available to guests who pay regular admission to the power station.
In a promotional video, Marcelo Gruosso, Sr. Dir, Engineering & Parks operations at the station, called the tunnel a "marvel of engineering."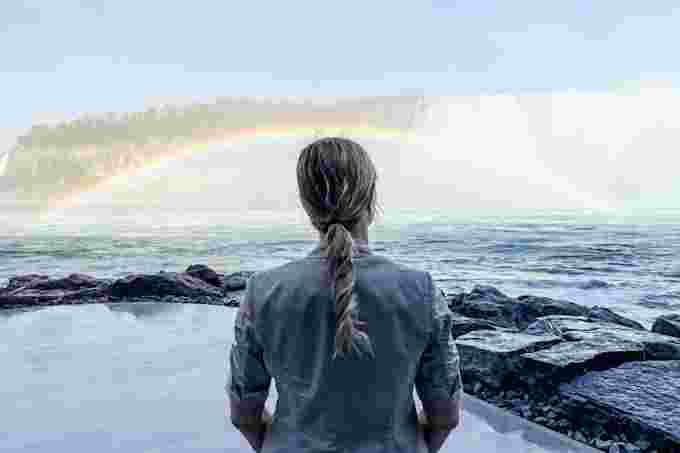 A look at the platform view. Courtesy: Niagara Parks/supplied.
"You can feel it, you can smell it, you can basically touch [the falls]," he said.
"That's how you feel when you're on this platform."
Niagara Parks says the tunnel acted as an exit for the water used to generate hydropower for more than a century.
"Your journey in the tunnel will take you along the same path travelled by water and lead you to a viewing platform where the tunnel emptied into the Niagara River."