Wednesday, November 23rd 2022, 1:35 pm - Wintry weather pushes eastward as coastal Labrador braces for a multi-day blizzard. The Weather Network's Chris Murphy has the details.
While many Canadians are enjoying a respite from stormy weather, the same cannot be said for those on parts of the East Coast.
A potent low pressure system swirling in the Labrador Sea of the North Atlantic will bring very strong winds along with heavy snow capable of producing whiteout conditions at times. The highest impact areas will be coastal Labrador, where as much as 40 cm of snow accompanied by wind forecast to reach 120 km/hr in gusts.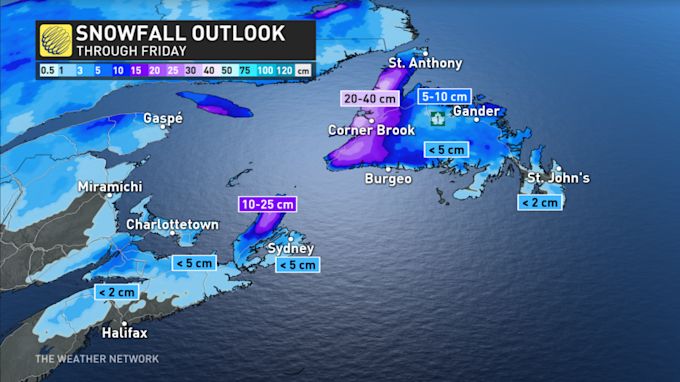 ---
DON'T MISS: Your winter storm preparation checklist
---
This multi-day blizzard began Wednesday evening and will continue through Friday morning, with perhaps a few brief lulls on Thursday.
According to Environment and Climate Change Canada (ECCC), this could make travel "very difficult or impossible due to near-zero visibility." The met office urges folks in the impacted areas to consider postponing non-essential travel until conditions improve.
The storm's wrath will not stay contained to the Big Land however. Strong winds and snow will impact far eastern Quebec beginning Thursday morning and push east into Newfoundland through the day and into Friday morning.
This storm comes just a few days after the recent "bomb cyclone" (a storm whose barometric pressure drops at least 24 millibars within 24 hours), which brought similar conditions to parts of Atlantic Canada. While this storm doesn't have the criteria to 'bomb out,' it will still pack quite a punch in some areas.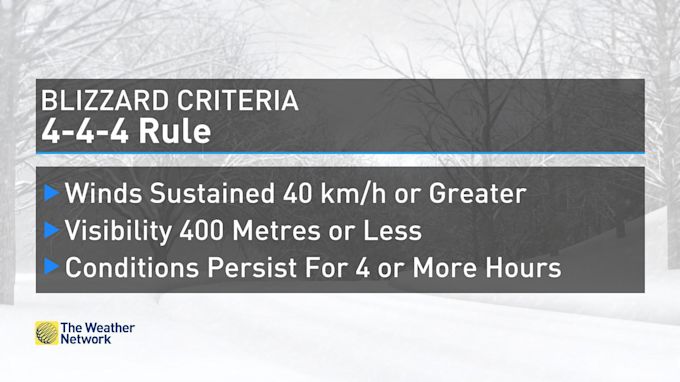 ---
RELATED: 'Weather bombs' are explosive storms that create ferocious conditions
---
As with any high-impact storm, residents are reminded to plan and prepare in advance in case of any power outages, disruptions to ferry services or road closures. Property damage is also possible, so it's recommended that any loose outdoor ojects are secured ahead this storm.
While western Newfoundland should experience the brunt of the persistent snow and wind, the combination of off-and-on heavy flurries and strong winds will be felt, at least periodically across much of the province.
"Prepare for highly variable winter driving conditions until Friday morning," cautions ECCC in a weather statement.
There are also storm surge warnings for coastal areas of the Gaspe Peninsula for Thursday afternoon. There will be a risk of coastal flooding and erosion due to the high water and large waves.
For more on this evolving forecast, please watch the video that leads this article.
---
Science Behind The Weather: 'Weather Bomb' or Bombogenesis