Thursday, May 26th 2022, 5:00 pm - Move over, sharknado. It's 2022, and now we have ... sharkcanos?
Move over, sharknado. It's 2022, and now we have ... sharkcanos?
The headline poised to launch a thousand memes comes courtesy of NASA. Earlier this week, the space agency released a satellite image of the Kavachi volcano in the Solomon Islands, one of the most active submarine volcanoes in the Pacific. It entered its current eruptive phase in October 2021, with the recently-released images indicating volcanic activity in April and May 2022.
Kavachi earned its nickname because there are two species of sharks living in the submerged crater. A 2015 survey also discovered microbial communities thriving off the sulphur.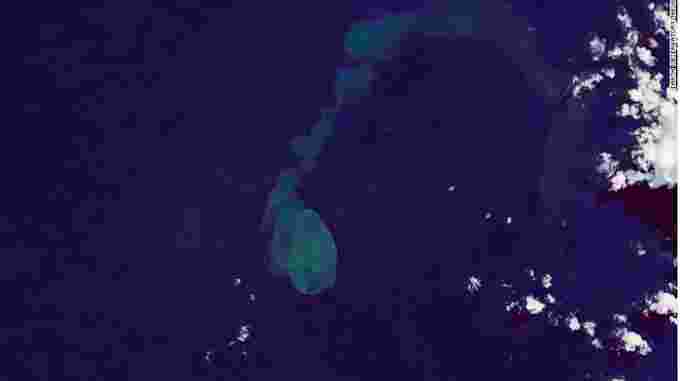 NASA image detailing the May 15 eruption. (Source.
---
SEE ALSO: We sent a GoPro to space… for science!
---
Scientists say this raises "new questions about the ecology of active submarine volcanoes and the extreme environments in which large marine animals can exist":
"Surprisingly, this hostile environment hosts a vibrant ecosystem, including gelatinous zooplankton, reef fish and sharks," researchers wrote in 2016.
"What happens to the crater community before, during, and after an eruption, and how often do these cycles occur? Kavachi represents a fascinating natural laboratory for investigating these questions and remains full of mysteries to explore."
Kavachi is also referred to as Rejo te Kvachi, or "Kavachi's Oven. Its first recorded eruption occurred in 1939, and its summit lies about 20 metres below sea level, with a base that lies on the seafloor at a depth of 1.2 kilometres.