Thursday, April 25th 2019, 4:20 pm - Councillors called for public input, more details before moving ahead.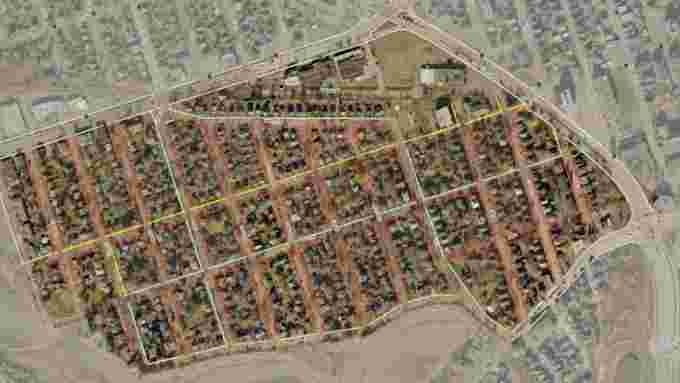 A map showing how a proposed policy would affect sidewalks in the city's west end, bordered by St. George Boulevard at the top and Vaughan Harvey Boulevard on the right. Sidewalks marked in red would be removed, while those in white and yellow would remain. Sidewalk would be added in areas marked in green. (City of Moncton)
Richard said paying for upkeep, keeping the tax rate steady and still providing good service to residents means re-examining the city's approach.
He said the ratio of sidewalks to kilometres of street is double that of cities like Fredericton or Halifax.
René Lagacé, a project engineer with the city who presented examples of the policy to councillors, said the changes would be implemented on streets with road work like repaving. He said sections could also be removed if maintenance becomes too costly.
VIDEO: WIDESPREAD AERIALS OF NEW BRUNSWICK FLOODING