Wednesday, June 19th 2019, 3:21 pm - Well, that's terrifying.
Adam Latton recently returned to his ski lodge in Mount Field National Park in Tasmania and found a spider on the wall.
In most places, that's pretty standard stuff but this Australia: Home to some of the largest -- and meanest -- animals on the planet.
The arachnid on Latton's wall was a huntsman spider, an aggressive creature that can grow to the size of a dinner plate.
And speaking of dinner, Latton walked in on the huntsman while it was in the middle of a meal.
Viral photos posted to Facebook by Alan's wife Justine show the spider seemingly suspended in the air, feasting on a pygmy possum: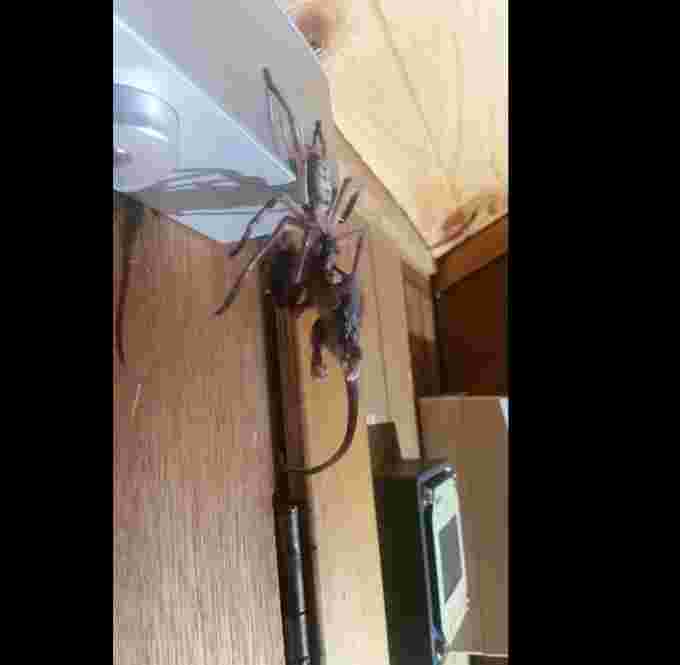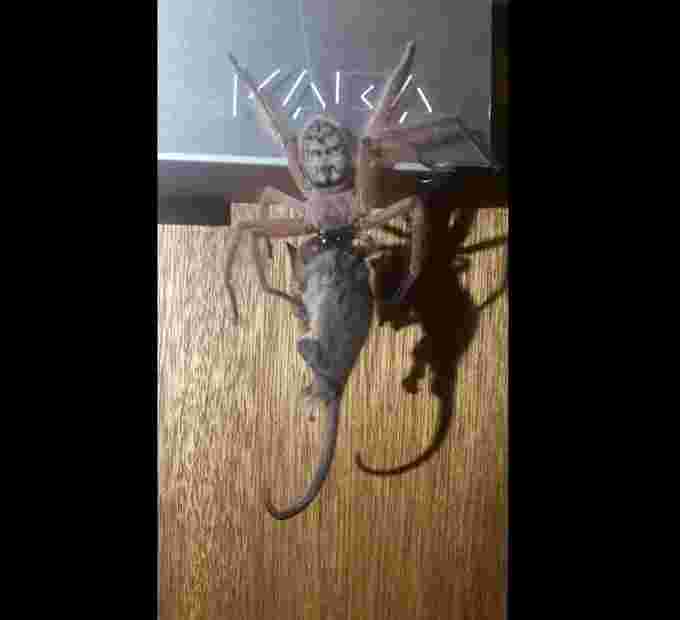 Courtesy: Justine Latton/Facebook
"It was one of the biggest huntsman spiders he'd ever seen," Latton told Business Insider, saying it was about the size of "an adult's palm." Latton doesn't clarify if the spider's body was the size of a palm, or if the size assessment was for the entire spider, including its legs.
Huntsman spiders will attack if provoked and they are venomous. While their bite isn't strong enough to kill a human, it could likely result in hospitalization.
While experts say its "rare" for a huntsman to eat a possum, they will often prey upon birds, insects, and geckos.
Latton decided to give his guest some privacy, so he moved the spider and possum outside.
Sources: Facebook | Business Insider
BELOW: WATCH MOMENT GIANT SPIDER SHEDS ITS SKIN IN CREEPY VIDEO