Thursday, February 14th 2019, 3:10 pm - Paul Lewis came up with the romantic gesture on a snowy Monday night.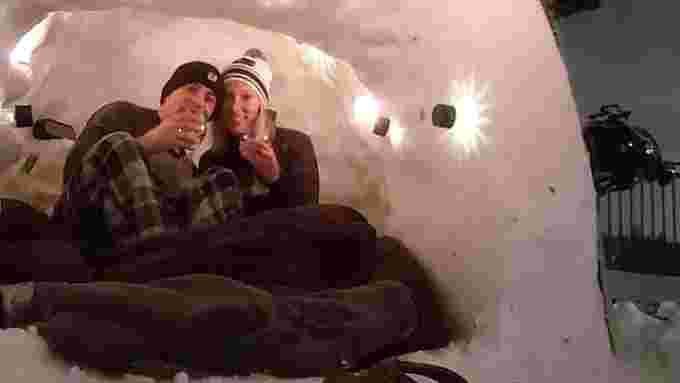 Paul Lewis, 47, and Julie Gervais, 49, were perfectly toasty in the homemade igloo they built in Lewis's Victoria backyard. (Paul Lewis/Facebook)
Paul Lewis has won Valentine's Day.
On Monday night, the 47-year-old used the fresh dump of snow that fell in his Victoria backyard and turned it into an igloo for his girlfriend of two weeks.
RELATED VIDEO: AN IGLOO WITH A VIEW